Published: August 11, 2016, By Claudia Hine
Opportunities to optimize your workflow are just some of the possibilities you'll discover at this bi-annual label and package printing event.
Labelexpo Americas 2016 takes place September 13-15 in five halls at the Donald E. Stephens Convention Center in Rosemont, IL. Show organizers promise technology in action with machinery demonstrations and substrates on display.
Organizers Tarsus Group promises live demonstrations of digital and conventional printing presses; prepress and platemaking equipment; along with finishing and converting systems. Dies, inks and coatings, RFID and security systems as well as software and high tech materials will be exhibited.
Show Hours
Tuesday, September 13, 9:00 a.m. - 5:00 p.m.
Wednesday, September 14, 9:00 a.m. - 5:00 p.m.
Thursday, September 15, 9:00 a.m. - 5:00 p.m.
Feature Areas
The show floor at Labelexpo Americas will include seven feature areas focused on these specific industry segments:
You'll hear PFFC's "Coating Matters" columnist, Mark Miller, at the CEMA's Web Coating & Drying seminar. He'll discuss Premetered Coating Methods at 11:30 a.m. on September 15.
Conference Program
Labelexpo Americas event director, Tasha Ventimiglia, reports this year's conference program will be tackling the big issues facing label converters—from skilling up the workforce to diversifying into niche packaging. "As usual there is a strong mix of panel discussions, technical presentations, and practical case studies highlighting actual experiences and lessons learned, which will give delegates the opportunity to discuss the advances and challenges facing their businesses going forward."
Attendees can choose a two-day, one-day, or half-day conference package, depending on their needs. Sponsored by HP, the conference presents seminars and case studies on the latest market insight, trends, and technologies.
A CEO panel discussion, moderated by Georges Gravanis, president, Materials Group of Avery Dennison Corp., kicks off the Tuesday morning sessions. Top executives from Inovar Packaging Group, McDowell Label, Outlook Group, Fortis Solutions Group, and Inland will tackle issues ranging from consolidation in the North American market to creating the workforce of tomorrow.
Mike Fairley, director of strategic development at Labelexpo Global Series, moderates the follow up session on attracting skilled labor and retaining key employees. Speakers from Ditrolio Flexographic Inst., Flexographic Tech, Sonoco Inst. of Packaging Design at Clemson University, and BP Consulting will discuss the implementation of an education, training, and employee development program.
Conference tracks cover the following subjects: Digital Technologies, Smart and Interactive Products, Technical Innovation, and Package Printing. For the complete program, click here.
LABEL AWARDS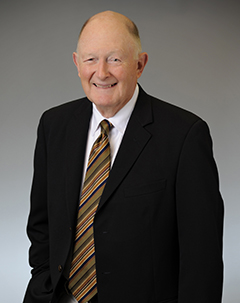 Celebrating excellence in the international label and package printing industry, the Label Industry Global Awards take place at the Rosemont Theatre on Tuesday, September 13, from 5:30–7:45 p.m. Ticket holders receive appetizers, drinks, and entertainment before the awards ceremony. Comedian Mark Mayfield is the evening's host, and live music will be performed by The Bluewater Kings.
The R. Stanton Avery Lifetime Achievement Award, sponsored by Avery Dennison, has been awarded to Bruce Bell, founder and chairman of Belmark. Belmark is an industry leader in pressure-sensitive labels, flexible film packaging, and folded cartons, with more than 650 employees. Bell was chosen as the 1999 TLMI Converter of the Year and he is a ten-time winner of the Eugene Singer Award for Management Excellence.
Shortlisted finalists for this year's three other categories are the following:
Award for Innovation (more than 300 employees)
Jindal Films Americas
LINTEC Corp.
RAKO Etiketten GmbH & Co. KG
Award for Innovation (less than 300 employees)
Alphasonics
Eshuis BV
Grafotronic AB
OMET srl
Unilux
The Awards for Innovation are sponsored by Flint Group Narrow Web.
Award for Sustainability
Constantia Flexibles
Dow Chemical Co.
Outlook Group Corp.
The Award for Sustainability is sponsored by Jindal Films.
Booth Descriptions
Here is a sneak peek at some of the 400+ exhibitors and how they plan to dazzle you. Be sure to visit with the friendly faces of the PFFC team at Booth 5104. For a complete list of exhibitors, click here.
AB Graphic (Booth 3223) will show newly launched Fast Track semi-rotary die-cutting system running at 150 m/min. There will be a full beverage specification with company's Big Foot 50 Ton hot foiling/embossing module. Showing full range of ABG's full automation modules – Auto die load/unload, Autoslit and Iscore – plus a second hot foil unit and flatbed screen printing unit. Visitors will see a JDF/JMF management information system supplying job information directly to the machine from pre-press, and relaying job information back into the customer's MIS. This will be shown on a Digicon Series 3 and a Digilase laser die-cutting unit. There will be a Digicon Lite 3 compact digital finishing system. ABG's Vectra range turret rewinders will be on show, featuring automated set-up in the glueless models. The SRI inspection slitter/rewinder will be on display featuring its own inspection camera. Varying specifications of the Fleyevision inspection system will be showcased on the Digicon Series 3 and SRIs.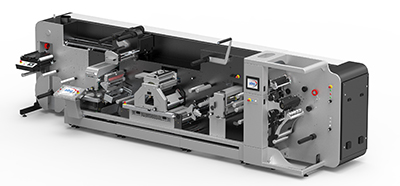 ACTEGA (Booth 335) will show ACTExact next generation full line ink system. New ACTDigi In-Line Priming System for digital label presses. MotionCoat is a two-step/one-pass in-line UV coating system available in both sheetfed and flexographic printing for maximum flexibility in application processes.

Air Motion Systems (Booth 3801) is showcasing its high-speed Flexo XO Series LED UV curing applications for flexo presses. Will unveil its Label XD Series system for flexo label presses featuring a super-compact form factor. Systems provide significant improvements in quality, speed, efficiency, and environmental impact to press operations. Enter for a chance to win a YETI Tundra 45 cooler.
AirTrim (Booth 6464) is introducing the MITS-AIO/2-MX portable trim collection unit to chop and collect PSA matrix and edge trim from label presses. The newest offering in the "Move It Trim System" includes control, trim intakes, duct, fan, silencers, cutters, and dust filter all housed in a powder coated steel cabinet. The air/material separator is a separate unit to allow the most flexibility for location and sizing considerations.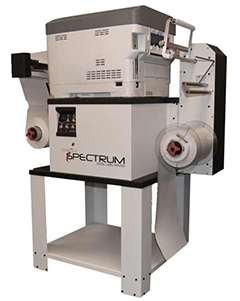 Allen Datagraph (Booth 6110) will introduce a CMYK+White printer and the ability to print white on its existing printers with demonstrations of the ADSI iTech CENTRA 5 and ADSI iTech SPECTRUM (pictured). The iTech CENTRA 5 can print CMYK at 50 fpm or CMYK plus White at 41 fpm on roll stock up to 12.5 in. wide. The iTech SPECTRUM LED toner digital label printer with white toner option is capable of printing up to 25 fpm at 600 x 1200 dpi. Also displaying iTech CYPHER digital label printer, iTech CENTRA digital label finisher, and iTech AXXIS XL digital label finisher.
Anderson & Vreeland (Booth 929) will have live demos of the latest flexo technologies. Will showcase new digital packaging workflow with partners Hybrid Software, GMG Color, and Screen.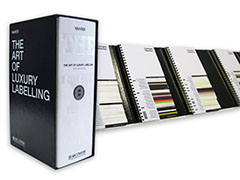 Arconvert U.S. with GPA (Booth 6511) will showcase the complete range of Manter and Adhoc self-adhesive papers and films for flexo, rotary offset, HP Indigo, and letterpress printing technologies. Manter offering includes luxury label papers and films for high-value labeling applications printed on flexo and HP Indigo presses. Adhoc collection of labels and films for flexo printing is for everyday product labeling.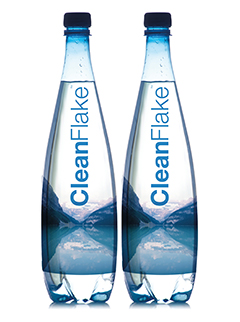 Avery Dennison (Booth 119) will have four zones. Productivity Zone will feature new Inkjet products, water-based and UV, that help converters get more out of this technology. Shelf Appeal Zone will feature a fully conformable film engineered for a variety of packaging and enables the widest operating window in converting and dispensing. In this zone, the new ChemControl Portfolio also will be featured. Specifically designed for narrow web applications, it replaces the Barex resin widely used for chemical resistant packaging. Smart Solutions Zone will feature its Select Solutions Removables portfolio with a focus on a new Photo-Reactive Adhesive Technology that can be transformed from permanent to removable upon exposure to high-intensity UV light. Sustainability and Compliance Zone will highlight iCleanFlake Adhesive Technology, for paper and film, which helps meet the growing demand for labels that are fully compatible with the PET recycling process. Company also is expanding its Stickpak Portfolio for single-serve packaging to give converters good/better/best options for a wider range of applications. Will introduce the TT Sensor Plus to track temperatures during a product's supply chain journey. Uses the latest temperature data logging technology to provide brand owners the ability to collect data regarding the temperature ranges their foods are subjected to during shipping. Credit-card sized label can be adhered to or placed inside a shipping package.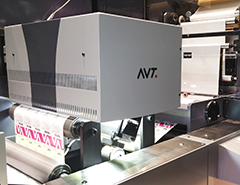 AVT (Booth 711) will show the Helios Turbo HD (shown), which offers high definition resolution inspection along and across the web at full press and rewinder speeds. Also showing Helios D digital press inspection system, an automatic 100% print inspection solution for digital printing. Supports identification of defects such as missing nozzles, ink dripping spots, and color changes as soon as they occur. Will feature the Helios S Turbo system, which is integrated into the HP Indigo 8000 digital press, supporting inspection of any material, surface or reverse print. Ensures print quality, data validity, bar codes and numbers tracking, as well ad DeltaE color monitoring. Also presenting the Apollo 20K system for 100% inspection for flexible packaging on the HP Indigo 20000 digital press. Will introduce SpectraLab II spectral measurement and its iCenter Platform cloud-based solution to set cross-site quality standards.
Bar Graphic Machinery (Booth 1818) will show the Multiflex Multiple Substrate slitter/rewinder that allows customers to specify just one machine for a wide variety of substrates and finishing applications. Offers speeds up to 300 m/min.
BOBST (Booth 5721/5722/5726/5728) will demonstrate its digital flexo process on the BOBST M6 mid-web inline UV flexo press. The advantages of digital flexo, which is part of BOBST digital automation program, are unique in making the press operation fast, flexible and reliable. Using new low migration UV curable inks and the digital flexo automation, solutions offer set-up times comparable to digital printing. With fully digitized press operation, machine can run non-stop, affording on-the fly job changes creating less than 10 m of substrate waste and taking only one minute in set-up time.
BST North America (Booth 837) introduces Powerscope 5000 narrow web visual inspection system with high res 16 Mb camera capable of viewing a print area 100 mm x 75 mm (4 in. x 3 in.) and magnifying register marks and other small details up to 35X magnification. Has programmable positions as a standard feature, a touch control commander, and optional touch screen interface. Also showing Tubescan EagleView 100% inspection with two cameras in a single housing. One provides 100% inspection of material while second camera, on a moving traverse, simultaneously provides magnified images of any area or detail within the print repeat.
CARTES (Booth 5603) will unveil the latest GEMINI 360 series converting machine for the label market. Allows users to combine, according to requirements: flexo unit in either fully rotary or semi-rotary versions, semi-rotary die cutting unit, and the CARTES CO2 SEMISEALED Laser Source with no factory re-filling needed. Offers fast job changeover, easy die-cutting pressure setting, new laser software and Interface.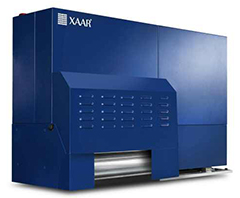 Codimag (Booth 5803) will launch the Xaar Print Bar System integrated into its VIVA 340 modular press. The Xaar Print Bar System, when integrated into the VIVA 340, can be used to add high opacity white, varnish, or black in a single pass to four-color labels up to high end labels for premium products. Visitors also can learn about the benefits of a hybrid press, an Aniflo offset waterless press with the digital Xaar Print Bar System integrated onto it. There will be four presentations per day during the show.
Componex (Booth 1811) will exhibit WINertia Idler Rolls with patented WINertia tubing, Dynamic Center-WIN Balancing, and WINertia Self-Adjusting Bearings for free spinning, low inertia rollers. To demonstrate this product line, company developed a machine that will run in-booth. This demo is designed to show a side-by-side comparison of eight kinds of rollers and their abilities to provide traction for the web. All of the idlers will be driven by the web and all will have a 90 degree wrap angle. There will be a speed sensor on all eight rollers and a digital readout for every roller. A continuous web will pass through the machine. The speed of the machine can be varied from 0 to 2000 fpm. In real time, all eight rollers will be monitored as the speed of the web is increased. Visitors can watch as a roller loses traction and can view this on the eight speed monitors. The machine uses a clear polycarbonate sideframe on the front side, so that the web can be viewed as it circles through the machine. This will give viewers the best look at how various idler technologies compare to each other.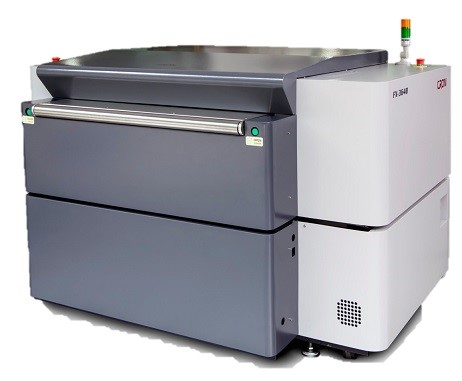 CRON-ECRM (Booth 5436) will run live demonstrations of the CRON-ECRM HDI 900H, imaging at 9600 dpi with a maximum plate size of up to 920 x 730 mm and as small as 100 x 100 mm.
Delta ModTech (Booth 3523) will feature Flex Edge Laser Technology with a new on-the-fly changeover demonstration. Flexible laser platform can be used inline or offline with various configurations to allow for production and R&D use in both roll to roll and sheet-fed. Machine is completely portable. It can be bolted inline directly to an existing Delta ModTech machine, it can be connected to an existing converting line using the telescoping arm to connect to an open station or it can be run as a standalone unit. Will also feature a Delta ModTech Crusader Converter with tight tolerance, precision cutting. Company's Spectrum Finishing System can be seen in Booth 6480 in the Digital Finishing Experience Booth.
Domino (Booth 6523/6545) introduces Textures by Domino, an inkjet capability of its N610i digital UV inkjet press that allows label printers to produce visually striking, tactile, three-dimensional digitally printed textured labels. Will have two N610i presses at booth, one with ABG inline finishing, and the other printing roll-to-roll, both printing 600 x 600 dpi native print resolution at a minimum of 164 fpm. Will debut its K600i double-white bar UV inkjet printer, which will be integrated on a Delta ModTech finishing system printing specialty marketing applications.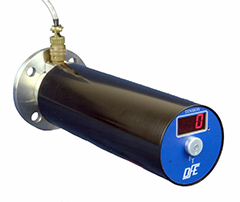 Dover Flexo Electronics (Booth 550) will demonstrate innovative web tension products including the remote communications option of the SteadyWeb 5 tension controller, which maintains set tension on a web in any zone to improve converting and printing process consistency. The controller with Quik-Cal is configured in the demo to take a tension input signal from a Narrow Web tension transducer mounted on an adjacent display stand. The controller's web-server option allows Ethernet communication for setup and control via connected PC or remotely from a wi-fi-enabled smart device.
Dow Corning (Booth 2029) will introduce a portfolio of pressure-sensitive adhesives and coatings for protective films used in the manufacture and shipping of electronic devices and for screen protection during consumer use. These low-migration silicone PSAs, and a high-performance silicone hard coating for use on polyethylene terephthalate (PET) films address demand for a better touch-screen experience for consumers, reducing component scrap during manufacturing, and protecting new devices such as curved-edge screens. Will launch Syl-Off EM 7978 Silicone Coating for bakery release papers.
D.P.R. Labeling LLC (Booth 6614) will highlight the Zodiac series of label finishing equipment. The recently released Gemini is a desktop-style digital die-cutter for sheet labels capable of handling various types of material with different thicknesses, and sheet sizes A4, A3, Letter, Tabloid and Tabloid Extra format. Capable of cutting any shape with precision, Gemini is for cut sheet pressure-sensitive stickers, decals, and labels. The Taurus digital label cutter uses a laser to convert printed rolls into labels at fast speeds. Fitting rolls up to 8.86 in. (225mm) wide, the finishing unit laminates, removes the waste matrix, slits, and rewinds pre-printed labels into applicator-ready rolls. Powered by a Galvo scanner CO2 100W air-cooled laser source, Taurus provides cut on fly and start & stop cutting mode up to 20m/min (65 ft) to create labels for every application. The Scorpio, built for the short run label finishing market, is a roll to roll digital finishing system that provides cutting, lamination, matrix removal, and slitting. Accommodating roll widths up to 8.86 in. (225mm) wide, digital finishing systems are for short to mid run label production.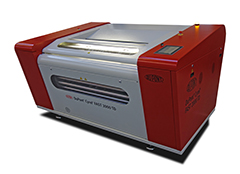 DuPont (Booth 5403) will show its DuPont Cyrel EASY plates and new Cyrel FAST 2000 TD thermal plate processor. Simplifies the platemaking process by building the flat top digital dot directly into the plate, resulting in increased productivity and consistency as well as enhances the print quality and productivity in the press room. Offers a narrow web size (25 x 30 in.) to a wide web size (42 x 60 in.). Plates have exceptional cleanout and relief depth uniformity while providing excellent fine line and dot holding. Cyrel EASY plates are based upon a new polymer that produces higher ink transfer and higher resolution, and higher solid ink density without compromising on highlights.
Durst (Booth 5901) will introduce increased capabilities of the Tau 330 UV inkjet label press, which features a 330 mm (13 in.) print width, up to seven colors, and printing speeds to 48 linear m/min (169 fpm) with up to 1,260 dpi print resolution. Will debut the economical single-pass Tau 330 E UV Inkjet Label Press (pictured) featuring high-pigmented UV inks for reduced ink consumption. Designed for small and medium-sized label converters, press has print widths of 200 mm or 330 mm, four or five colors, a printing speeds of up to 48 linear m/min (157 fpm) and print resolution to 1,260 dpi. Will demonstrate Durst Workflow-Label, its modular production workflow software designed specifically for label print production providers.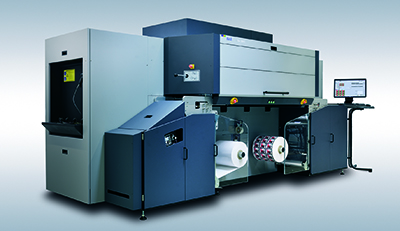 ebeam Technologies (Booth 6546) will unveil and demonstrate the ebeam inkjet Dryer (EID) system, reported to be the first curing system to enable the mass production of inkjet-printed personalized labels and packaging without the food contamination risk from photoinitiators that are required in UV-cured inks. Partner Prototype & Production Systems (PPSI) will print with ebeam-curable inkjet inks on multilayer flexible packaging film using its DICElab inkjet printer with food-safe inks by Collins Inkjet and inline curing by EID.
Enercon Industries Corp. (Booth 403) will feature a CoronaFlex corona treater engineered specifically for narrow web applications - flexo, digital, and converting. Treaters integrate with all OEM systems to improve ink and coating adhesion.
Epson (Booth 5813) will be showcasing it's full line of commercial label printing solutions, from the ColorWorks on-demand full-color label printers to the SurePress short-run label press. The SurePress L-6034VW is company's first single-pass industrial press and the first to use its new LED-cured UV ink with in-line digital varnish technology. The L-6034VW enables high-speed printing that's ideal for short-to mid-run jobs, producing labels with outstanding scratch and weather resistance. The ColorWorks C7500G is ideal for print shops, providing advanced flexibility and workflow with continuous media printing and a bundled Wasatch RIP software that allows for precise color control with high image quality to meet stringent customer requirements.
Excelitas Technologies Corp. (Booth1611) will highlight OmniCure ACX Series UV LED Curing Systems designed for the highest irradiance and fastest curing speeds. New water-cooled systems provide up to 30W/cm2 irradiance in a compact form-factor. Called ideal for high speed printing applications such as narrow label web. Also showing the OmniCure AC5 Series UV LED curing systems designed with high-output LEDs and custom optics. OmniCure AC550/P and AC575/P air-cooled UV LED systems provide high irradiance (14W/cm2). Ideal for curing inks, adhesives and coatings in label, bar code, and package printing applications. OmniCure AC9 Series UV LED systems include a high-performing, small form-factor, air-cooled solution to enable faster line speeds in printing.
FLEXcon (Booth 1311) will demonstrate its latest product offerings including LAZRfilm 3.1 mil white vinyl with gloss TC-274 and DURApro OF 120 Clear (7 year overlaminate) as well as its latest advancements in digital topcoat technology. The combination of LAZRfilm TC-274 and the laser printer's polymer based toners provides outstanding image quality for applications ranging from compliance labels, brand identity labels, and more. The DURApro OF 120 Clear overlaminate is ideal for applications such as durable goods and equipment labeling while providing the UV blocking, anti-graffiti, and chemical resistance required.
Flint Group (Booth 840) will introduce a range of food packaging compliant printing inks for all major printing technologies: UV mercury flexo, UV LED flexo, water-based flexo, and UV offset. Showing new Flexocure ANCORA 50 low migration UV flexo inks for food label and certain packaging applications; Flexocure ANCORA for the most stringent food label and packaging applications; new EkoCure ANCORA low migration UV LED flexo range for stringent food label/packaging applications; Hydrofilm ACE water-based flexo ink system that is food compliant; and Lithocure ANCORA low migration rotary offset inks for food label and packaging.
Fujifilm (Booth 5621) will feature the Graphium, a UV digital hybrid inkjet press for labels, packaging, and specialty print, as well as Flenex FW water washable flexo plates.
GEW (Booth 3500) will show UV curing systems comprising mercury arc, LED, and hybrid systems together with the hybrid RHINO ArcLED electronic power supply. Launching fully air-cooled LED UV curing system lamphead LA1, which is compatible with existing ArcLED systems without the need for external chillers, pipes or coolant. New multi-point inline UV monitor consists of calibrated sensors positioned along the length of the lamp to continuously measure the UV intensity in a curing system. This is to avoid the risks of undercured product.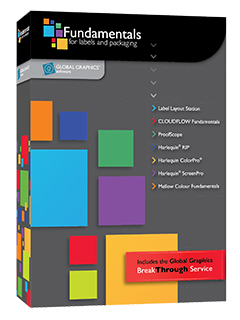 Global Graphics (Booth 5931) will debut Fundamentals, a software and engineering service for labels and packaging presses that provides inkjet press manufacturers with a single source for the key software components and engineering knowhow essential to building a digital front end to drive a press. The goal is to help to reduce time to market and engineering costs by breaking through the common barriers that prevent manufacturers from getting out to market on time and on budget. Product also can be applied to existing presses to overcome common quality issues, such as poor quality bar codes or small text, or defects caused by mottling and chaining, irrespective of other software choices that may have been made.
Grafotronic Inc. (Booth 3118) will show the Wasberger FA2000 fully automatic core cutter designed for label printers. Its capacity (60-70 cores/minute or about 3000/hr will cover the needs of most medium sized label printing companies. Core diameter from 1 in. - 6 in. Features multi-lingual touch screen computer and built in vacuum cleaner for dust free operation. Also showing Easy Fold, a new generation of compact fan folding machine for folding labels and tickets without sprocket holes. The HI2 Inspection Slitter/Rewinder has been re-designed and updated with the latest technology. The easy to use control panel and the open machine design is made for maximum operator friendliness. All features are intelligent and prepared for high speeds while reaction times are set to a minimum. FALC 350/450/550 film and label cutter for inline or offline high speed roll to sheet cutting offers easy setting and accurate cutting. Will show the TT250 adjustable table top machine for inspection, rewinding, and slitting.
GSE Dispensing (Booth 558) introduces ink logistics solutions that enable label and packaging printers to reduce costs throughout the workflow and achieve repeatable color, on-demand – regardless of ink set used. Designed for flexo, gravure, and screen ink applications, these comprise dispensing systems for solvent, water-based and UV inks, ink bucket washers and integrated ink management software.

GTI Graphic Technology Inc. (Booth 5600) will show color viewing and inspection systems. Company's viewing booths conform to ISO 3664:2009 Standards.
Harper Corp. of America (Booth 401) plans to announce its Harper Express Program, calling it the fastest anilox delivery program in the industry for the most popular narrow web presses. Showcasing HIVE (High Imaging Volume Engravings) line of engravings series, including company's exclusive Cladless Anilox Sleeve Technology, which features no aluminum cladding, lighter weight, corrosion resistance, and more. QD ink proofing and flatbed printing system also will be shown. Said to minimize the amount of materials necessary to test printed electronics concepts. New QD Laboratory Master Flatbed Printer features a module construction with programmable travel speed and digital display. HEX division will display line of plate and bridge (adapters) sleeves designed to decrease downtime.
HP Indigo (Booth 3226/3429) will launch the HP Indigo 8000, a narrow web digital press operating at up to 262 fpm (80 mpm). Will debut its Digital Combination Printing technology, developed with JetFX, which enables single pass production of digital spot and tactile varnishes and digital foils. Unit is demonstrated in line with an HP Indigo WS6800. The 30-in. HP Indigo 20000 Digital Press for flexible packaging, labels, and shrink sleeves will feature new substrates including PE and other stretchable substrates and laminate tube. HP indigo ElectroInk Fluorescent Pink is being released for the WS6800 Digital Press. Also new is ElectroInk Premium White offering opacity levels up to silkscreen opacity in a single print process.
Impression Technology Europe (Booth 6412) will launch the Eclipse DC ST (shuttle type) die-cut to register label finishing machine. Features web tensioning, web guidance, a crush cut slitting system, state of the art servo control with ease of use, plus dual reversible label rewind devices. Media width is 220 mm and cutting speed is up to 25 linear m/min. Finished label rewind is dual reversible 76 mm, 3 in. cores. Provides a small footprint. Company is looking for new distributors all over the globe; visit stand for more information.
Industrial Inkjet Ltd. (Booth 5801) will showcase how General Labels benefits from IIJ's MonoPrint XPi high-speed print systems. With print widths up to 562 mm, a wide range of print engines are capable of printing variable text to 2 pt fonts and speeds to 200 m/min. Combining inkjet as a module onto a flexo press provies a flexible, reliable, and economic altenative to standalone inkjet label presses. Powered by Konica Minolta inkjet technology, modules offer high uptime and long printhead life. Compact units print full variable images in process color, black, white, varnish or spot colors, as well as security inks such as IR black or UV-flourescent at up to 1200 dpi resolution.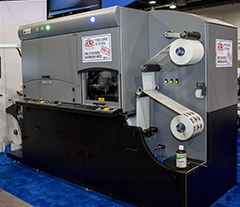 INX (Booth 3010) will unveil the HMJ-250 medium batch automated ink dispenser that features fully automated valve cleaning and single point dispensing into any container. Will exhibit the NW210 inkjet UV digital narrow press (pictured) that delivers single pass output on any label stock at speeds of up to 80 fpm, combining printing and conversion to produce outstanding color printed labels at a maximum printing width of 210mm. It incorporates a Spartanics laser die-cutting station and Xaar patented technology with multiple drop sizes and color ink channels. Also showing ION water-based flexo printing ink formulations said to provide multiple benefits and superior press stability over a wide range of speeds. Showing new INXFlex UV LED process inks that are environmentally friendly and formulated to cure under LED UV lamps with wavelengths between 380-400 nm. ProCure UV coatings and INXFlex UV low migration inks for packaging printers are ITX-free and suitable for indirect food contact.
iSys Label (Booth 6413) will introduce the LUNA 850 desktop cut sheet printer for the small lot wine or beverage producer. Fits 8 ½ x 11 in. sheets of die-cut wine label material. Software is easy to use and allows for full color management and precise color matching. Also showing APEX 1290 and EDGE 850 digital label printers for short to mid-run production. Print widths ranging from 3 in. to 12.9 in., allows user to eliminate the need for ordering pre-printed labels. Highlighting water and wine bottle labels, white toner printing capabilities, and roll to cut HS BS5609-compliant labels.
Klöckner Pentaplast (Booth 3170) will exhibit new light blocking film technology that satisfies a need for cost-effective films that improve light barrier characteristics. Will share updates on Pentalabel ClearFloat films, which meet Design for Recycling Guidelines set by the Assn. of Postconsumer Plastics Recyclers. Films are engineered to offer high performing shrink percentages for optimal design freedom and to impact the visual presentation of the product due to clarity. Its digital print receptive film will be on display with a portfolio of other shrink label films.
Kodak (Booth 5606) will show KODAK FLEXCEL NX System '16, the latest evolution in its fully integrated digital flexo platemaker. Also showing KODAK MIRACLON Letterpress Plates and KODAK PRINERGY Workflow for Packaging. Learn how KODAK PROSPER water-based Inkjet technology on flexible films are changing the way beverage labels are printed for mass markets with digital printing presses and hybrid printing. Attend the twice-daily, 11:45 AM and 3:45 PM, Kodak special presentation on the MPS booth #911 to see live MPS' automated EF press demonstrations with KODAK FLEXCEL NX Plates.
Konica Minolta (Booth 5413) is showing the bizhub PRESS C71cf, a digital press specifically designed for narrow web applications. Transition from analog to digital label printing to personalize output, handle short runs and multiple SKUs more efficiently, shorten lead times, improve consistency, and reduce make-ready time and waste. The bizhub PRESS C71cf does not require pre-coating of substrates. The press prints full CMYK color, at 1200dpi x 1200dpi / 8bit gradation and supports a maximum paper width of 320mm (approx. 13 in.).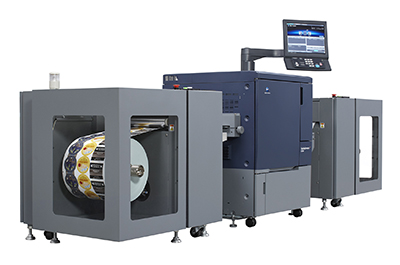 Label Traxx (Booth 5920) is launching Version 8 of its management software system, featuring the new API (application programming interface) module, which minimizes downtime on the finishing machine.
Maan Engineering (Booth 2002) will present its roll-to-roll coating range, comprising the silicone and hot melt coating station. The range includes, among other things, the standard configurations for linerless and laminate production.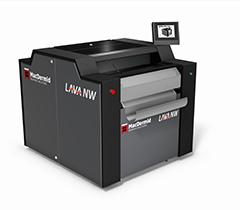 MacDermid Graphic Solutions (Booth 937/1217) will featured the LUX In-The-Plate M medium durometer plate designed for paper stocks, preprinted liner board, and other applications where a combination of high durability and excellent ink laydown is required. Also showing its LAVA NW thermal plate processing system suited for the tag and label industry. Footprint is much smaller and faster compared to solvent processing.
Mactac (Booth 143) will show its latest adhesive technology including brand awareness and on-demand labeling solutions. Will feature Chill AT, new quick-stick product that can be used in cold and damp applications.
Mark Andy (Booth 319) reports it will introduce a new reality to the label and packaging industry. Company will have visitors put on a virtual reality headset to race through a maze for a chance to win a free Oculus Rift package. Will debut new Business Responsive Technologies from full brand portfolio of Mark Andy, Rotoflex, and Mark Andy Print Products, featuring new Digital One, redesigned Performance Series, and new Rotoflex HSI. Digital One, a new entry-level digital printing and converting label press, is designed to print short run prime labels with in-line converting at a low investment level, The new all-in-one press offers four-color CMYK digital process at a 1200 x 1200 dpi resolution on a pay-as-you-go model combined with a single flexo station for in-line converting and decorating. The standardized configuration features a web width of 13 in. (330mm) with printing speeds reaching 63 fpm (19mpm) on various substrates including pressure-sensitive paper and film, unsupported paper, and tag stocks. The servo-driven flexo station offers capabilities to spot color, varnish, laminate, and cold foil with in-line finishing offering die-cutting, stripping, and slitting capabilities.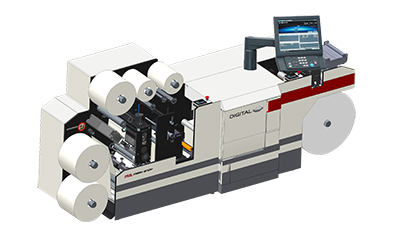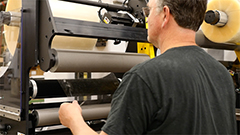 Martin Automatic (Booth 811) will introduce the MLSW Splicer for non-stop roll change of self-wound overlaminate films. The compact design of the MLSW allows for installation above a new or existing narrow web press. Splices are prepared in the aisle at a safe ergonomic height, without having to reach over a running press. And splice preparation is ultra-simple, requiring no additional tape or adhesive. Visitors to the Martin Automatic stand will also see running demonstrations of the latest MBS automatic butt splicer and LRD automatic transfer rewinder.
Matik (Booth 1340) is now the North American distributor of EDALE flexo presses.
Maxcess Intl. (Booth 717) will showcase latest technology from Fife, Tidland, MAGPOWR, Webex, and Valley Roller. Display will include D-MAX Enhanced Web Guide Controller and Wi-Fife Wireless Operator Interface from Fife. Cyclone High-Speed Core Centering Shafts and Control Series Electronic Knifeholders from Tidland will be featured. Also showing Spyder Plus S1 and Thin Load Cell from MAGPOWR.
MBO America (Booth 6165) will debut the BSR 550 Basic rotary die-cutting system designed for the mainstream 20 x 29 in. cut sheet market. Machine is said to offer 5-minute make-ready, nickless precision, and inline waste matrix removal. Suited for packaging, folding carton, tag & label, tickets, and other specialty markets.
MPS (Booth 911) showcases EF technology, the fully automated multi-substrate press. Also focusing on the EF-SYMJET hybrid press, in cooperation with Domino. Will be a partner in the Linerless Trail. Twice-daily, 11:45 AM and 3:45 PM, Kodak will present on the MPS booth as part of MPS' automated EF press demonstrations with KODAK FLEXCEL NX plates.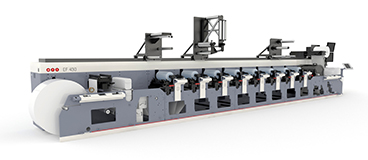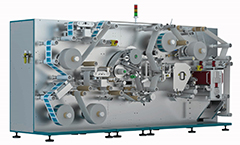 Mühlbauer (Booth 6406) will present its RFID Converting Line CL light, which is characterized by a combination of cost efficient design with a high flexibility in output configurations: dry inlay, wet inlay, smart Labels from reel to reel. All processes are in one modular system: antenna web handling, label lamination, die-cutting as well as output testing. The system has a throughput of up to 10m/min for semi-rotative cutting respectively 30m/min for rotative cutting.
Newfoil Machines (Booth 1321) will showcase the servo range of presses, comprised of seven machine variants and capable of up to 18,000 cycles/hour.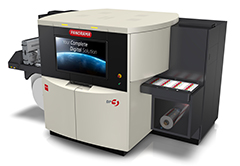 Nilpeter (Booth 3105/3205) presents PANORAMA press that offers digital opportunities in a 360-deg perspective with average uptime above 90%, fast and easy start-up, and high print engine stability. Workflow management system ensures typeface optimization, provides automated step and repeat functions, and outstanding color matching. Combined with value-adding units, the 22-in. FA-6* flexo press is an ideal choice for multi-substrate printing. Meets trend for short-run production of innovative package designs. The FA-4* press with FP-4 unit for hot foil and embossing will run pressure-sensitive labels.
OMET (Booth 3123) will show the iFLEX label press featuring servo-assisted pre-register and register setting devices that speed up machine set-up (1 minute to set eight flexo units) and rebooting after job change. Offers short web path (little over 1300mm) for savings in the start-up phase. All impression rollers are direct drive. The iFlex label press was recently shown at the company's new Demo Center in Elk Grove Village, IL. Also showing XFlex X6 press, capable of producing complex, creative label designs on a variety of substrates and offering a range of in-line additional units for special applications and high-end finishing like hot stamping, flat-bed hot foil, cold foil, and in-line lamination.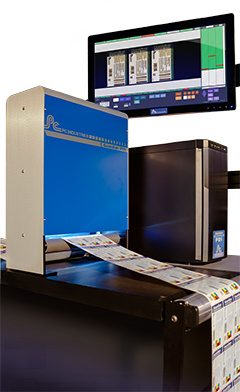 PC Industries (Booth 1411) will present its full suite of inspection systems, including the Guardian PVQ 100% inspection. PQV3 offers automatic job changeover on the fly for digital printers to seamlessly continue 100% inspection on press. Automated remote job setup off press helps flexo printers reduce downtime when changing jobs. The system offers relative color measurement (Delta E) as an available feature. Absolute color measurement to ISO standards can be provided with the GV-Spectro in-line spectrophotometer based system.
PFFC | Paper, Film & Foil Converter (Booth 5104) is offering free subscriptions to our popular E-Clips newsletter. Searching for suppliers? We'll help you navigate our comprehensive Buyers Guide, which features more than 1,100 companies. Meet the friendly faces behind our daily news updates, and check in with some of our expert technical advisors. Stop by the booth for a free gift.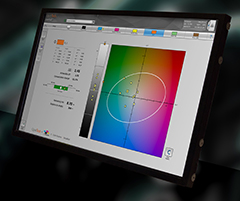 QuadTech Inc. (Booth 3717) will showcase ColorTrack color management software for packaging applications. Without any hardware modifications to the press, software seamlessly integrates with ink formulation software to simplify workflow and reduce the number of ink corrections to achieve accurate, optimal color. Color measurement with DeltaCam makes advanced, inline spectral measurement affordable. For around the cost of a color register system, printers can utilize accurate, automated L*a*b* measurement on film, paper or board.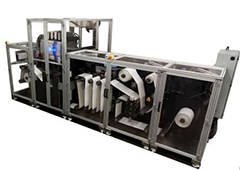 Prototype & Production Systems (Booth 6546) will show live printing with three examples of DICE inkjet technology. The DICEweb system converts almost any flexo press to a hybrid printer with up to six colors of digital print. It allows printers to use existing finishing equipment, registering the digital print to inline die-cutting or sheeting equipment, without the need to move rolls. A custom DICEpress printer will show company's ability to design inkjet print systems tailored to customer's requirements. On display will be a 12.5 in. wide CMYK printer with servo-driven unwind and rewind modules. Electron Beam drying from ebeam Technologies will be featured in a proof-of-concept demo of food-safe digital printing of labels and packaging. A DICElab printer that uses EB-curable inkjet inks to print onto a multi-layer flexible packaging film will be shown with an ebeam inkjet dryer unit.
QuadTech (Booth3717) will exhibit ColorTrack and Color Measurement with DeltaCam, both introduced at drupa. Live demos of ColorTrack will take place daily at the booth.
Ravenwood Packaging (Booth 5213) will showcase its converting and labeling technology at its less-waste packaging display along with the development of the materials and adhesives to produce seamless linerless lines. Will demonstrate its original coating and application machines. Comac 500 coating machines, running pre-printed webs, will be featured on big screens. The Comac 500, running at speeds of up to 95m/min, will be taking printed master reels and making them ready for use on the company's Nobac applicators, two of which will be featured at the show. Ravenwood will be part of the Linerless Trail.
Roll-2-Roll Technologies (Booth 362) will show live demonstrations of its ARIS web guiding and web positioning sensors. Sensors provide accurate edge, line, contrast, thread, and UV marking detection of any type of material without the need of calibration during changeovers or in the face of splices. Compact deisgn departs completely from the U-shape of traditional sensors. Will demonstrate the KOIOS Data Analytics and fault prediction technology on the ARIS web guiding system. Can be accessed through a built-in web browser interface or through industrial ethernet protocols.
Rotoflex (Booth 319) will show live demonstrations of its recently launched HSI slitter/rewinder. Designed for high volume label slitting, inspection and rewinding the HSI is built with the extreme ruggedness and reliability as the flagship VSI, offering label converters an operator-friendly horizontal configuration. Featuring end-to-end servo control, web width of 330 or 440 mm, up to 1000 fpm (305 mpm) running speed, extra-large inspection table, 37-in. (940mm) high editing area, and easily accessible slitting module, the HSI brings many operational and ergonomic benefits to label converters.
SPGPrints (Booth 6445) will feature live demonstrations of DSI digital UV-inkjet workflow and rotaLEN laser engraving system for screen imaging. Visitors may have their own files output on one of the devices. Files accepted in PDF or 1-bit tIFF formats, 100 ppmm/2540 lpi. The 13-in. (330 mm) wide DSI printer is custom-built as a standalong production unit with many options. Intermediate inline LED pinning stations and chill drum are standard. In addition to CMYK, the press can features up to six extra stations. Also showing variLEX hybrid CtP processor, a single digital imaging solution for high-defination flexo, dry-offset, screen and letterpress printing forms.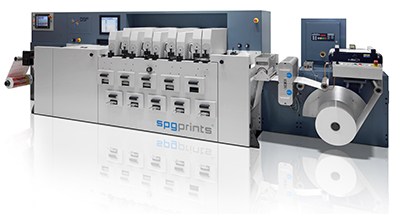 Spinnaker Coating (Booth 747) offers adhesive-coated paper and film constructions for label converting. Recently expanded the number of Trimless products stocked at its Los Angeles distribution facility to more than 100 to better serve West Coast customers. Trimless program offers customers the ability to order a minimum of one roll 3-in. x 5,000 ft.
Telstar Engineering (Booth 3618) will detail the advantages of its CAD-To-Go On-Site Engineering Services along with advanced Servo-Genius applications for new and veteran presses. Offers custom press retrofit and upgrade units including Cast & Cure, cold & hot foil, digital, flexo, hot melt pattern printing, laminating, mechanical-to-servo upgrades, nips, unwind/rewind, and rotary die and screen.
TRESU Group (Booth 1308) will emphasize how its flexo ancillary solutions—including supply systems, chamber doctor blades, and chilling units—automatically regulate ink and coating circulation, thereby boosting quality and machine uptime in label and packaging printing. TRESU's chamber doctor blades, especially when combined with the company's F10 iCon ink supply system, provide an enclosed, automatic means of controlling flow rate, pressure, viscosity, from bucket to anilox roll. Resulting benefits include reduced ink and substrate waste, uniform print quality, increased press speeds, shorter cleaning times, and reduced emissions.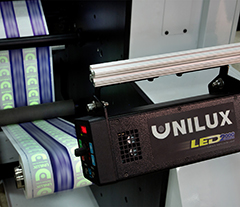 Unilux (Booth 1457) will demonstrate the new LED-9 strobe light, a finalist for the Label Industry Global Award for Innovation. Designed for surface and print quality inspection, it provides bright, even illumination, advanced controls, and an ergonomic design. Can include UV diodes that enable security label printers and package printers to see special security codes or clear-coat adhesives that are only visible in the narrow UV light spectrum. The LED UV lights are 10 times brighter than traditional xenon UV strobes, which require a filter that blocks light output. Can inspect the entire width of the web across the entire light spectrum at full production speed and make corrections when needed to improve their yield.
UPM Raflatac (Booth 729/1245) will show new PP and PET options to its metallized and foil product family. With their bright, shiny appearance, these materials are the perfect canvas for graphics that pop. Whether they are metallized on the top of the face sheet (PP Chrome TC) or underneath the face sheet (Pet and PP Metalized Silver), products provide excellent ink reception and performance for personal care, beverage, and food packaging applications. Will introduce VANISH 120 products constructed with a thin 1.2 mil PET face material that offers benefits of VANISH 92 materials but with increased stiffness for better dispensing on standard equipment. Offer dimensional stability and excellent ink reception and dispensing properties. Booth will feature models on a catwalk dressed in high-end fashion pieces constructed out of label stocks. Company is partnering with Labelexpo to dispose of label, matrix and liner waste from exhibitors at a waste collection area at Booth 1245.
X-Rite (Booth 5202) will debut ColorCert 2.7, the latest release of company's color quality control, production specification, and reporting solution. Helps converters better manage complexities of CMYK, extended gamut, and spot color workflows, regardless of printing process, substrate, or industry standard. Also featuring PantoneLIVE, cloud-based solution for digitally communicating color that gives everyone in the supply chain access to accurate, digital color. New color libraries now support gravure. PantoneLIVE Digital Drawdowns are peel and stick color labels that can be attached directly to a sample to verify accuracy in proofs, mock-ups, or press sheets. PantoneLIVE Digital Tolerance Guide is a visual LAB reference of tolerance for any given color. X-Rite eXact Xp spectrophotometer is designed to measure color on flexible film materials.
Xeikon (Booth 6125), appearing as part of the Flint Group, will show the Xeikon CX3 digital press with high opaque white fusion module. Also showing entry level Xeikon 3030 with inline converting based on laser die-cut technology. In Digital Finishing Showcase, launching the Xeikon FDU flatbed die-cutter. Will have customers on hand to share their stories with booth visitors.