Published: February 22, 2016
ST. LOUIS, MO | Rotoflex, a supplier of inspection, slitting, rewinding, and die-cutting equipment, announces the new Security Series said to bring the latest advancements in stringent label inspection and finishing.
The fully integrated modules seamlessly integrate into the Rotoflex VSI, HIS, and VLI product lines, either as a new equipment option or as a retrofit to existing installations, enabling customers to configure their finishing solution to meet the ever-increasing requirements of pharmaceutical compliance and high security packaging.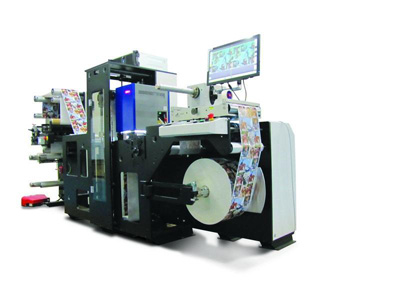 Rotoflex, a brand of Mark Andy, says options available with the series include high-resolution inspection, variable data inspection, braille inspection, and bar code reading. Series can detect missing labels, remaining matrix, splices, flags, spots, fading and missing color, text defects, and registration. In single-pass inspection mode, any repaired or replaced label will automatically be re-inspected before final slitting and finishing to ensure full compliance. A full log reporting package is available for regulatory audit requirements.
Built with company's exclusive URC control system said to provide a user-friendly operator interface and the eDrive advanced web transport system, the series also features the Report Management System (RMS) tool for the collection and analysis of real-time production data, the new biometric (fingerprint) authentication for secure operator access, integrated inkjet and bar coding, backnumbering, and more.
Manohar Dhugga, Rotoflex director of engineering and service, says, "The new Security Series revolutionizes pharmaceutical and compliance label finishing with incorporation of the latest in servo technology for ultimate control and automation and new software developments that support both a standard and pharma/security mode with the push of a button, making it truly a multi-purpose machine. Our application design team has worked closely with pharmaceutical customers to ensure the [series] complies with the most demanding and unique security inspection requirements and is the preferred solution for increasing compliance demands."
This email address is being protected from spambots. You need JavaScript enabled to view it.