To protect product quality and longevity, the food, beverage and personal care industries rely on flexible paper, foil or plastic-based...

Consumers nowadays take great consideration about the impact goods they purchase have on the environment.

The Implications of Innovation on Testing and Measurement
Published: April 17, 2023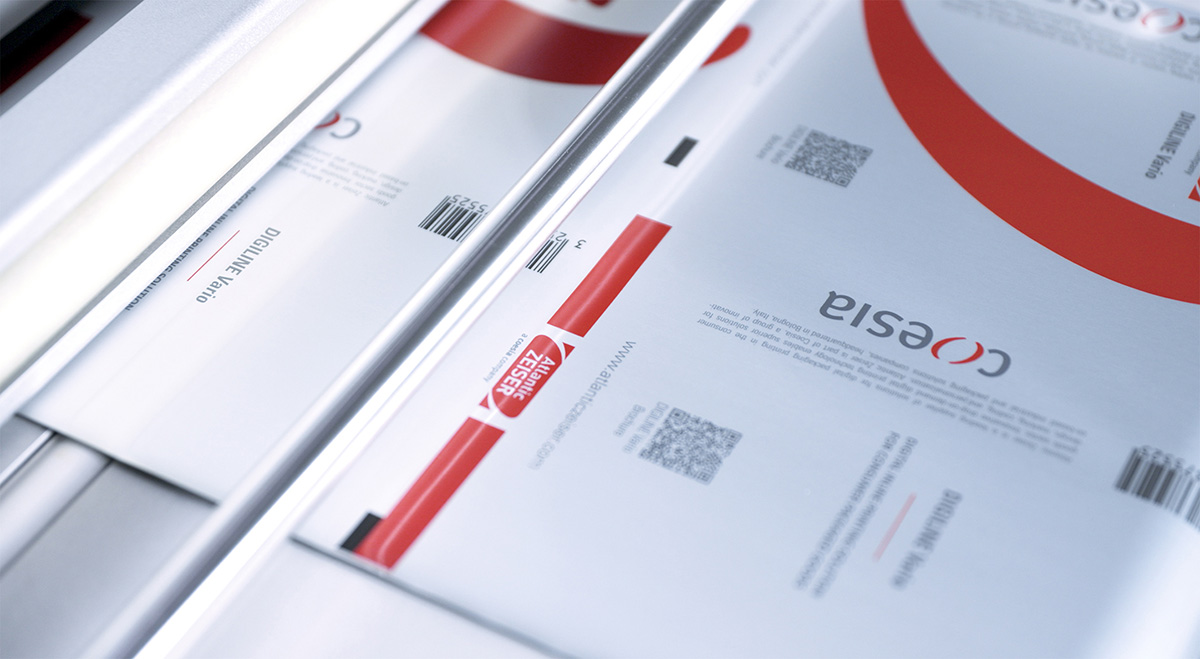 DIGILINE Vario is one of the innovations the Coesia Group will be presenting at Interpack 2023 under the heading GREENMATION. GREENMATION is Coesia's response to the current trend prompted by the consumer demands towards sustainable packaging solutions, whilst manufacturers face labor shortages and production cost increases.
With inline digital printing, the production of packaging from flexible laminates such as pouches and stick packs can now be made much more agile and efficient. The costly and time-consuming ordering, handling and storage of many different pre-printed rolls of flexible narrow web materials is no longer necessary, and reliance on film suppliers is significantly reduced. To this end, Atlantic Zeiser will be presenting for the first time in Europe at Interpack the new DIGILINE Vario (on the Coesia booth Hall 6, Booth D31-D57), a system for full-color on-demand printing.
In order to integrate the DIGILINE Vario optimally even into already existing lines or processes, it is available not only as an inline but also as a nearline and offline version ("roll to roll").
Vivid colors
The new DIGILINE Vario offers high-speed printing of up to 60 meters per minute to continue maintaining the high throughput of existing production lines. At the same time, it ensures high resolution with crisp color printing. Its smart web tension management also ensures consistently high print quality. Thanks to the new ProFlo inkjet technology, the DIGILINE Vario achieves particularly vivid colors and the best print quality even for extremely small details in the form of graphics, fonts, coding or serialization. "This gives customers the assurance of maintaining the consistent appearance of their brands," emphasizes Gael Murat. The ProFlo inkjet technology also stands for unparalleled reliability and availability; the associated curing technology also greatly reduces energy consumption. And with more than 30 years of experience and innovation in drop-on-demand digital printing and the power of the parent company Coesia, Atlantic Zeiser is a pioneer in bringing inline Digital Printing solutions to Consumer Goods packaging.
No reference image necessary
The DIGILINE Vario features a pre-validated package comprising printing and inspection units sharing the same end-to-end PDF workflow. This way it is much easier to technically integrate the camera into the workflow, and set-up and validation take much less time. No reference image must be generated – inspection is based only on the original PDF and encompasses the entire print image, printed data and codes, grading, and colors. "This results in very minimal effort for the creation of print templates, format adjustments and qualification on the lines," Gael Murat explains. The OptiMate HMI provides clearly structured, intuitive user guidance, ensuring very easy DIGILINE Vario operation, reducing the orientation period, and making it easier to train operators. Atlantic Zeiser's DIGILINE Vario thus ensures a consistent brand image on a variety of reel materials, a very high degree of process reliability, and if needed or desired, the conditions for the best possible traceability.