About PFFC's Contributing Editors
Knowledgeable and noted industry professionals address topics that matter most, including technical, legal, market, and environmental issues.
---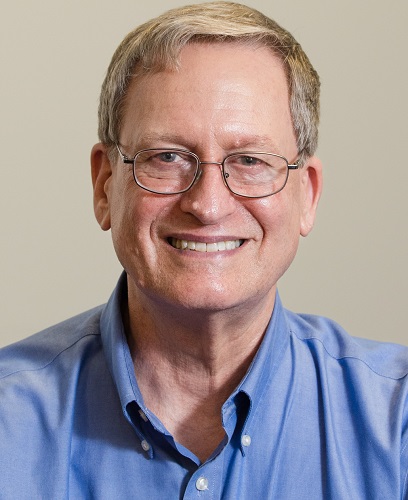 Dr. Kelly Robinson
Dr. Kelly Robinson writes on static issues occurring in converting processes. Robinson founded Electrostatic Answers, has 40+ years of experience in industrial problem-solving and was named Top Manufacturing Consulting Services Provider 2023.
Click here to contact.
---

Susan Stansbury
Susan Stansbury has extensive experience in the paper, converting, printing and related industries serving in roles including sales and marketing management. She also led a Quality Process Division team and served on Strategic Management teams. She has been a consultant, speaker, and writer in the Converting Industry. She holds an Master of Science in Management Degree. You can also find her on LinkedIn.
Click here to contact.
---

Neal Michal
Neal Michal of Converting Expert is a well-known authority in web handling, process design and optimization. He worked with the Web Handling Research Center for 20 years. Currently serving as a technical advisor with AIMCAL, he can be reached at This email address is being protected from spambots. You need JavaScript enabled to view it. or through www.convertingexpert.com
Click This email address is being protected from spambots. You need JavaScript enabled to view it. to contact.
---

Tom Bezigian
Tom Bezigian's blog, Tom's Poly Ploys, focuses on the field of polymers, laminations, and coatings with emphasis on R&D, quality assurance, manufacturing, marketing, operations, finance, and expert witness experience in the blown film, cast film, orienting, extrusion coating, and converting industries. He is owner of PLC Technologies consultancy with over 30 years experience.
Click This email address is being protected from spambots. You need JavaScript enabled to view it. to contact.
---

Ingrid Brase
Ingrid Brase authors Sticking With It, a column focused on providing insight into the application and use of pressure-sensitive adhesives. She specializes in translating technical needs into business solutions by combining her technical expertise with her strengths in marketing.
Click This email address is being protected from spambots. You need JavaScript enabled to view it. to contact.

---

Mark Lusky
Mark Lusky authors Label PRomotion, which presents common-sense ideas grounded in doing what's real and right for managing and enhancing public image. He is president of Lusky Enterprises Inc., a marketing communications and content development company. Since 2008, he has worked with Lightning Labels, a Denver-based all-digital custom label printing company, as a content developer specializing in expert advice articles.
Click This email address is being protected from spambots. You need JavaScript enabled to view it. to contact.
---
Jackie Marolda
Jackie Marolda's blog, Innovation Station, explores ideas, practices, and success stories for the coating, converting, packaging and product decoration industry that identify "what's next," and "how to get there" to serve customers with the materials they need. She specializes in innovative brand enhancements, growth, and unique product developments.
Click This email address is being protected from spambots. You need JavaScript enabled to view it. to contact.
---
Mark Miller
Roll-to-roll coating industry expert Mark Miller, owner of Coating Tech Service, has 14+ years of slot die coating experience and troubleshooting. He authors PFFC's Coating Matters column.
Click here to contact.

---

Stephanie Millman
Stephanie Millman is the author of her Marketing Mojo blog where readers will find concepts and marketing ideas that are inspiring in an ever changing marketing arena. Stephanie leverages years of experience in the converting, software, healthcare, and broadcast industries.
Click This email address is being protected from spambots. You need JavaScript enabled to view it. to contact
---

Dr. Dene Taylor
Dr. Dene Taylor's monthly On Print column offers consulting expertise with insight and advise that impact the paper, film, coating and printing industries. He provides expert consultation for technical management as well as for new product design, development, commercialization, and distribution.
Click here to contact.
---
Timothy J. Walker
Timothy Walker authors Web Lines, a column devoted to web handling, winding, guiding, rollers, and more. He has 20+ years of experience in web handling processes. He specializes in web handling education, process development, and production problem solving.
Click here to contact.

---