Published: March 21, 2016, By Yolanda Simonsis
The Assn. of Intl. Metallizers, Coaters & Laminators names winners of its competitions for product, sustainability, and technical awards.
The Assn. of Intl. Metallizers, Coaters & Laminators (AIMCAL), Ft. Mill, SC, tributes Unifoil Corp., Fairfield, NJ, with its top Web-Coated Product of the Year Award, named in honor of the late Peter Rigney, former publisher of Paper, Film and Foil Converter and long-time champion of the competition, who passed away in 1997. Unifoil accepted the award for its rendition of a "touching" metallized carton with tactile features for Colgate Enamel Health toothpaste from Colgate Palmolive, New York, NY, on March 20, 2016, during an awards dinner at the group's annual management meeting on March 20–23, 2016, at the Omni La Costa Resort, Carlsbad, CA.
Feeling Is Believing
Exceptional recognition was given to Unifoil for its execution of a design by Colgate Palmolive that utilizes 0.016-inch coated recycled board from Paperworks Industries, Philadelphia, PA, and 0.5-mil metallized polyester (MPET) with custom-registered Fresnel Lenses on a dramatic Pillars of Light holographic background. WaveFront Technology,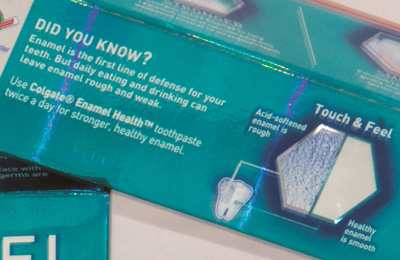 Paramount, CA, serves as the metallizer. What makes this toothpaste carton unusual and particularly "touching" is a three-dimensional tooth replica on the front panel and three, three-dimensional images on the back panel. An embossed/debossed area provides tactile representation of the product's effectiveness. Ultraviolet offset printing and contract packaging at Paperworks completed the project. According to Unifoil, the carton registers several firsts—for combination of Pillars of Light holography with a Fresnel Lens, use of Fresnel Lens on downgauged 0.5-mil MPET and use of Fresnel Lens on coated recycled board. As well, the downgauged film offers dual sustainability benefits: film conservation and reduced package weight. Judges for the Web-Coated Product Competition also awarded Marketing and Technical Awards in several categories.
Maximum Warp Speed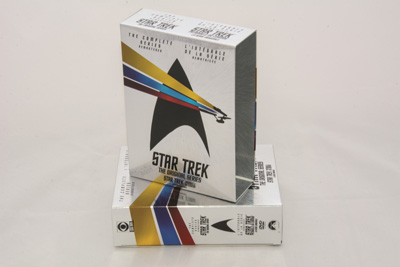 In the Packaging: Nonfood Category Hazen Paper Co., Holyoke, MA, earns a Marketing Award for Star Trek: The Original Series display case as part of The Complete Series Remastered, from Paramount, a Viacom company, Los Angeles. Hazen Paper metallized and supplied 0.018-inch coated-one-side solid bleached sulfate (SBS)/Ultracure acrylic-lacquered 0.5-mil metallized polyester holographic film with Hazen Custom Pattern #1872 Star Trek. The feathered-burst hologram replicates a warp speed effect that simulates a sense of motion behind the print art and strongly supports the Star Trek brand. ColorGraphics, Los Angeles, served as converter, and the designer is JohnsByrne Co., Niles, IL.
Real Deal Tobacco Freshener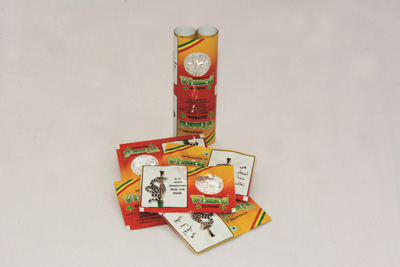 Flex Films (USA), Elizabethtown, KY, took home the Technical Award in the Packaging: Nonfood Category. Parent company Uflex Limited, Noida, India, served as converter for a hologramed pouch laminate for Vimal brand saffron-blended mouth freshener tobacco. A proprietary process transfers the hologram to the surface in register with the print design. The registered hologram helps authenticate the product and commemorates its 25th anniversary. Sister company Flex Films Noida served as metallizer and substrate supplier for the pouch laminate, consisting of reverse-printed, biaxially oriented polyethylene terephthalate/paper/heat-seal coating.
IML Decoration Is a "10"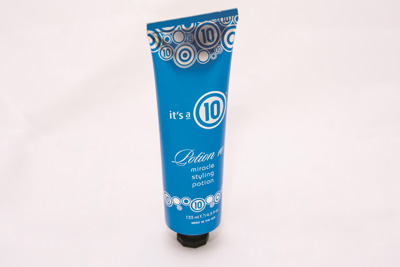 In the Packaging: Healthcare, Cosmetics and Toiletries Category, Celplast Metallized Products, Toronto, Ontario, captured the Technical Award for its role as the metallizer of an in-mold label for injection-molded tubes of hair care products from It's A10, Inc., Deerfield Beach, FL. The multilayer label, which comprises print/cast polypropylene (CPP)/adhesive/Ultramet WR metallized polyester/adhesive/CPP, becomes part of the PP tube during the injection molding process. The in-mold label improves aesthetics, barrier properties and resistance to abrasion and moisture, and does not affect recyclability. Enhanced stiffness and tube-to-tube consistency boost filling efficiency up to 15%. For converter Viva Healthcare Packaging, Scarborough, ON, the in-mold labeled, injection-molded tube cuts lead time from 16 to eight weeks and helps reduce emissions up to 35% versus laminate or extruded tubes. As a result, in three years Viva's in-mold-labeled, injection-molded tube business has grown from 0 to 50%. Noting that most tube constructions are not recyclable, the judges were happy to see this almost mono-material, recyclable structure with a seam that's nearly invisible.
Brilliantly Ornamental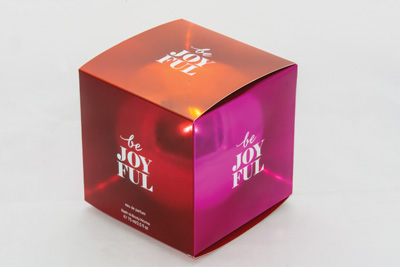 Unifoil earned the Marketing Award in the Decorative/Display Category for its role in converting a limited-edition, promotional package for Be Joyful fragrance from Bath and Body Works, Columbus, OH. Designed by L Brands, Columbus, OH, the box is a dramatically brilliant display incorporating a Christmas ball effect in a six-sided box with minimalist, ultraviolet-offset-printed artwork. The structure is 0.018-inch SBS from WestRock, Richmond, VA, laminated to 1-mil MPET with custom-registered Fresnel Lens from metallizer WaveFront Technology, Paramount, CA. Successful execution depended on close attention to registration of the Fresnel lens by the designer, the metallizer, the laminator, and printer/contract packaging TPC Printing and Packaging, Chattanooga, TN.
Deadhead Collectible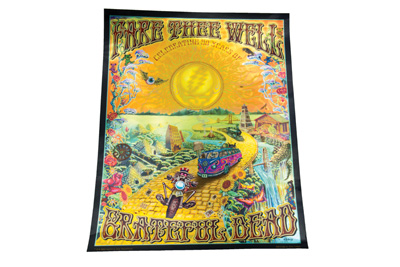 The Technical Award in the Decorative/Display Category recognized Hazen Paper as metallizer and substrate supplier for a Grateful Dead 50th Anniversary Poster. Designed by Mike DuBois, Woodstock, NY, the commemorative Fare Thee Well Poster for the iconic band was converted by Good Thoughts, Boulder, CO. The 0.010-inch coated-two-side SBS/Ultracure acrylic-lacquered Envirofoil transfer-metallized poster includes several holographic techniques: an 18x24-inch hologram origination, which serves as a surface for the printing; a Hazen-Lens; and custom holographic Pattern #1833. Envirofoil transfer metallizing provides lay-flat and stay-flat characteristics and experiences no distortion when the poster is rolled into a tube. Although more likely to be treasured as a collector's item, the sold-out commemorative poster is recyclable in the waste paper stream since minimal metal is involved in the transfer-metallizing process.
Up-Scale but Simple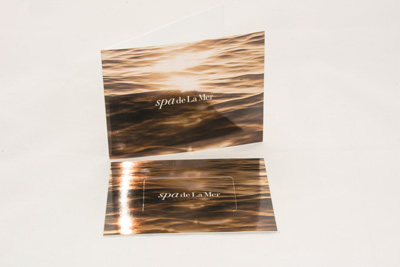 In the Other Category, Hazen Paper captured the Marketing Award for a display and package to hold gift cards for Spa de la Mer at Baccarat Hotel & Residences New York. Hazen served as converter and metallizer for the project, which was designed and contract packaged by Sandy Alexander, Clifton, NJ. The Hazen Ultracure acrylic-coated, high-clarity 2-mil metallized polyester laminated to coated-two-side 0.014-point SBS provides a strong, glossy base for the printer and allowed use of UV offset inks. The metallic surface effectively becomes part of the design without use of a secondary process like hot stamping. The upscale look, achieved in one pass, reflects the high-end nature of the spa.
Bag Prevents Corrosion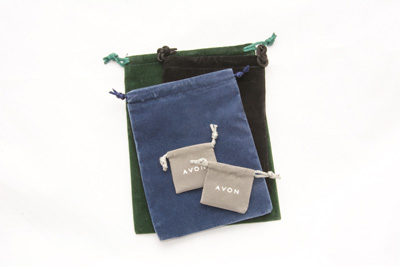 The Technical Award in the Other Category went to Technical Coating International, Leland, NC, for the Corrosion Intercept Jewelry Bag designed by Intercept Silver & Jewelry Care, Branchburg, NJ. The bag, which is made of flocked polyester fabric coated with metallic-loaded urethane, provides a soft, portable, storage spot for jewelry and long-term protection from corrosion. The fabric color complements the copper-colored coating, but custom colors are available because the coating can be applied to other fabrics. The chemical- and oil-free corrosion protection lasts for five to 10 years, significantly longer than the typical six-month shelf life of competing products. Engineered Materials, Buffalo Grove, IL, served as contract packager.
Lidding Film Is Sustainability Winner
AIMCAL'S Sustainability Award recognizes equipment, materials or processes that reduce environmental impact, minimize energy usage or waste, and/or increase recycling. This year it was earned by Toray Plastics (America), North Kingstown, RI, in recognition of the bio-based content in its LumiLid polyester lidding films. Along with the Product of the Year Competition, the prize was presented on March 20, 2016, during the awards dinner at the group's annual Management Meeting.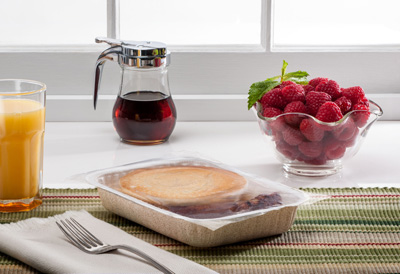 The patent-pending, dual-ovenable LumiLid BXL5 and LumiLid BXLLS films contain more than 50% bio-based content, consume fewer petroleum resources and contain no solvents. Low seal initiation temperature reduces energy requirements on packaging lines. The film and sealant layers in the multilayer structure deliver oxygen barrier and a secure seal, even through contaminated seal areas, and peel cleanly from virtually any rigid tray material. Primary applications for the clear film include refrigerated or frozen side dishes and entrees that are heated for cooking or serving, as well as dry food and dairy products. Films are FDA-compliant for use with oven temperatures up to 400 deg F for 30 min. and meet sanitation requirements of FDA's Interstate Milk Shippers program. The judges agreed that 50% bio-based content is an impressive accomplishment and liked the energy savings potential of the lower seal initiation temperature.
The judging panel for the 2016 Web-Coated Product of the Year and Sustainability Awards Competitions was comprised by Chicago-based packaging and converting professionals. The judging session was hosted by Yolanda Simonsis, president/editorial director, Paper, Film & Foil Converter, and Pat Reynolds, editor-in-chief, Packaging World magazine. Ashley Woods, event manager for AIMCAL, served as moderator.
Mold Release Film Earns Technology Award
Resulting from a separately held judging session, AIMCAL conferred its Technology of the Year Award on Infiana Germany GmbH & Co., Forchheim, Germany, parent company of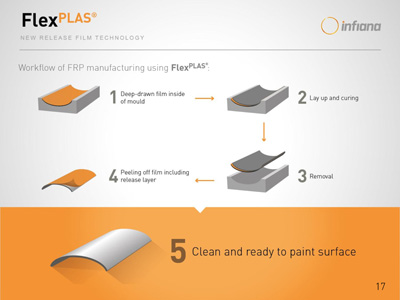 Infiana USA, Inc., Malvern, PA, for its FlexPLAS plasma-treated release film. The award was also presented during the March 20 awards dinner at the group's annual Management Meeting at the Omni La Costa Resort, Carlsbad, CA. Infiana, formerly Huhtamaki Films, worked with Fraunhofer IFAM (Institute for Manufacturing Technology and Advanced Materials), Bremen, Germany, on the highly elastic, thermally stable film, which is applied to the mold with vacuum to become like a second skin. Designed for production of fiber-reinforced plastic parts, the patent-pending FlexPLAS thermoplastic elastomer film eliminates solvent- or water-based release agents as well as the need for mold cleaners and sealers and mold cleaning between cycles. With extensibility up to 300%, the release film is flexible enough to cover complex mold geometries without wrinkles. After molding, the release film can be removed or remain on the part to protect its surface.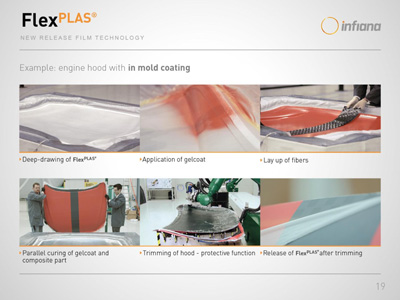 Since the film eliminates any release residue and imparts an excellent surface finish, parts can be painted or bonded immediately without any post-molding surface treatment. This results in a decline of production costs by up to 60% with productivity jumping 35%, part-to-part quality improvement, an increase in the service life of the mold, and workplace levels of dust and volatile organic compounds decline.
To further boost productivity, a gelcoat can be applied to the film, eliminating the need for a separate coating step and allowing simultaneous curing of gelcoat and part. Infiana supplies the white film in a standard thickness of 40µ and two widths: 2,200 or 4,400 mm. Custom thicknesses and colors and larger widths (with seam) are available. Judges liked the time- and cost-saving aspects of the film, as well as the elimination of release agents and mold cleaners.
Three Earn Special Technical Recognition
The panel of judges for AIMCAL's 2016 Technology of the Year Competition also recognized three firms for Technical Excellence: Uflex Limited, Films Division, Noida, India, for anti-slip bags for Kohinoor premium rice; Dow Europe GmbH, Horgan, Switzerland, sister company of Dow Chemical Co., Houston, Texas, for Mor-Free LPlus adhesive technology; and Roll-2-Roll Technologies, Stillwater, OK, for its ARIS web-guiding system.
Uflex's micro-embossing process helps Indo European Foods Ltd., Felixstone, Suffolk, UK, prevent bags of its Kohinoor brand premium rice from sliding during palletizing, stretch/shrink wrapping, secondary packaging, transport, and display. Bags remain stable even when stacked several feet high. Designed for bulk bags holding at least 5 kg, the micro-embossing is applied to the laminate in registered bands prior to bagmaking. Nearly invisible when bags are viewed on the shelf, the micro-embossing increases the film's coefficient of friction without affecting graphics or bag integrity. Micro-embossing eliminates the need for anti-slip additives, spray coatings, or other treatments, which can add cost, time, and labor to the packaging process. The judges noted the Micro-embossing is a simple solutio to load instability, which is a worldwide challenge. They believe the ability to change the coefficient of friction of the film surface without damaging the barrier layer of the lamination or altering the graphics could accelerate the global push to replace rigid packaging with flexible packaging.
Dow's Mor-Free LPlus adhesive technology is a reactive, solvent-free, two-component adhesive system developed for two-, three- and four-ply food packaging laminations. Compatible with a broad range of films, foils and metallized substrates, the adhesive's lower initial viscosity translates into enhanced machinability, wettability, and pot life stability. The reduced level of monomeric isocyanates in the formula lowers the risk of contamination by primary aromatic amines. Based on polyurethane chemistry with 100% solids content, the high-efficiency adhesive offers converters the potential to run at higher web speeds, faster compliance with food legislation requirements and shorter lead times due to quicker curing. Judges detected no odor issues.
The patented ARIS intelligent web-guiding system by Roll-2-Roll Technologies combines fiberoptic sensing technology with advanced signal processing and adaptive control technology and impressed judges for the automated control aspect. As a result the system automatically detects the edge of the web without calibration or teaching and adapts to changes in web speed, tension, material properties, and sensor gain. Based on licenses from Oklahoma State Univ., Stillwater, OK, the system makes it possible for converters to adapt to changing processing conditions on-the-fly and maintain web alignment across a wide range of materials, including downgauged substrates. A change in firmware allows the same sensor to be used for a variety of tasks, including edge sensing, line sensing, width measurement, marking detection, marking decoding, label counting, web break detection, splice detection, and end-of-roll detection. The ability to sense clear film in a vacuum environment, brings a new level of web guiding to metallizing chambers. According to Roll-2-Roll Technologies, no other technology can perform this function because existing optical sensors can't sense clear films and ultrasonic and pneumatic sensors are incompatible with a vacuum environment. Future applications for the technology include barcode detection and decoding. The system is claimed to work with a variety of controllers and sensors.
The judging panel for the 2016 Technology of the Year Competition included five well-known experts in the converting field: Tom Bezigan of PLC Technologies, Cicero, NY; Dr. Charles A. Bishop of C.A. Bishop Consulting, Loughborough, U.K.; Dr. Edward D. Cohen of Edward D. Cohen Consulting, Fountain Hills, AZ; Dr. John B. Fenn of Johnson Laminating and Coating, Carson, CA; Dr. Eldridge M. Mount of EMMOUNT Technologies, Canandaigua, NY. Craig Sheppard, executive director of AIMCAL, moderated the judging teleconference.
For more information regarding AIMCAL competitions, visit www.aimcal.org.