Published: November 08, 2013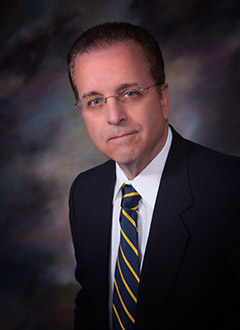 PFFC interviews Frank Paper, president and CEO of Newark Recycled Paperboard Solutions.
Frank Papa, President and CEO
Newark Recycled Paperboard Solutions, Cranford, NJ
Number of plants: 31
Year founded: 1912
Number of employees: 1,545
Specialization: Recycled Paperboard Manufacturing
How would you describe your management style? I manage by objectives, which allows the organization to expand beyond their boundaries and encourage innovation. I hold everyone accountable for meeting budget numbers, but encourage risk taking—within a fine line. I am hands-on when needed, and I always see problems as opportunities.
What is your key to retaining good employees? The main driver is to treat all employees with respect, in addition to employee recognition and frequent communication.
What is the key to growing a business in a bad economy? (a) You have to excel at the details of customer performance, in addition to creating systemic value. (b) Increase market share. (c) Drive innovation.
What is the biggest threat to the converting industry right now? Overcapacity and the move to commoditize the product.
To what associations does your company belong? I am on the board of the American Forest and Paper Assn. and the American Management Assn.
How do you handle a difficult customer? With a lot of patience, persistence, and intense communication.
What keeps you up at night with regard to your business? Nothing
What do you know now that you wish you had known when you started out in business? The importance of leadership, and having "A" players on your team. Understand that a great plan is nothing without the execution. Cash is king.
Are there any management or business books that have influenced you? I liked Start with Why by Simon Sinek and Outliers by Malcolm Gladwell.
What is the biggest mistake you made in business and how did you fix it? Assumed an issue would get fixed by the organization, which in fact, it did not. The fix is to hold individuals accountable not the entire organization. In an organization, there has to be the leader who is responsible to drive business solutions.
What do you enjoy most about your job? The satisfaction of improving our performance and the impact it has on employee morale.
What do you enjoy least about your job? Losing. Not meeting a budget.
What was the best advice you ever got? Don't follow the crowd, but stand out from the crowd. Step out of the box, be proactive, and never assume anything. 1
What advice would you give to someone starting out in this business? It's all in the details.
Do you have a personal motto or mantra by which you live life or do business? You need to be surrounded by good people who relate to your work or lifestyle. Persistence always wins.
What does your company do for your customers that makes them come back to enjoy the experience of doing business with you again? We meet their expectations We understand the importance of relationship selling. We are open, honest, and trustworthy.
What do you feel are the key qualities necessary to be a successful leader? A leader should possess the following: accountability, integrity, vision, command respect, have a "boundaryless" attitude, promote stretch targets, and have a bias for speed.
What, if any, sustainability efforts has your company made? We are a company known for sustainability. The only products we manufacture are from 100 percent recycled paper. Our annual environmental impact includes (a) Saving 10 billion gallons of water and 24 million trees (b) Not releasing 1.4 million of metric tons of carbon into the atmosphere
You are known as a turnaround CEO. What drives you take on these kinds of challenges? Anyone who relishes turnaround environments must: (a) Understand it is a 24/7 assignment. (b) Enjoy crisis management (c) Accept failure as part of learning (d) Realize the exceptional rewards for both the employees and shareholders (e) Understand the importance of speed (f) Have a desire to leave a positive impact on the company and the communities.