Published: March 01, 2021
What are some of the problems associated with inconsistent or improper roller maintenance and cleaning?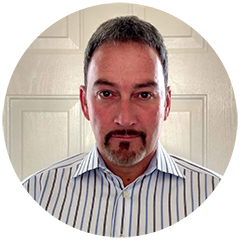 Bradley: Many rubber, urethane, and plasma roller coverings can be adversely affected when subjected to different types of cleaning chemistries. With rubber and urethane coverings, they can harden or soften prematurely, and in some cases swell considerably. Without a routine regiment for cleaning roller surfaces, build up can occur that will impact quality and production target speeds. This is not always visible until a problem occurs, and then it is too late. American Roller has roll cleaning tech sheets available to the industry, displaying compatibility of rubber, urethane, and plasma coatings and common chemistries used for cleaning roll surfaces.
Jones: The problems are multiple, and serious. High levels of waste, time lost, reduction in productivity and a degradation in print quality. All of these contribute to rework, inefficiency and most importantly - bottom line.
Flexo is not an art form. It is an exact science which consists of inputs to a process and the subsequent outputs. You will always get an output - but the cleanliness and condition of the anilox will directly relate to the "quality" of that output.
The issue we see around the world is that print managers are tinkering with the process of flexo by making ink and on press adjustments to get their desired print quality, rather than address the anilox as the main input condition.
Poor cleaning practices, and just as importantly, poor examples of cleaning technology only compound these issues, even if they are addressed.
How do your products or services solve these problems, including solutions associated with efficiency, productivity, and quality?

Bradley: In 2020, American Roller dedicated an industry webinar series addressing this issue across many markets. Our approach is an engineered roller covering or coating that provides maximum release of foreign debris or build up. Our philosophy is to address the problem before it happens. These solutions have proven to increase efficiency, speed, and quality, also reducing downtime associated with maintenance practices. For more info visit our website to view past webinars, or reach out directly.
Jones: Alphasonics guarantee that aniloxes are 100 percent clean and 100 percent free from any potential ultrasonic damage. We provide the means to control rather anilox roll, rather than simply cleaning it.
Controlling the anilox by consistently rendering it 100 percent clean will give a baseline to enable the delivery of six tangible, cost saving and production-based benefits:
No requirement to over-pigment inks;
Faster and more consistent make-ready times;
Greatly reduced waste;
Higher and more consistent print quality;
Improved production run hours; and
Easier and more accurate anilox inventory management.
The mantra is clear and simple; control the anilox, control the process, control the profits.
What new technologies and products have you incorporated into your product portfolio?
Bradley: American Roller has formulated a new series of rubber, urethane, and Plasma Coatings roll coverings specifically designed to improve release on roller surfaces. We launched these products last year through our webinar series. How do they benefit converters? In specific markets under "converting" customers have seen real gains in increasing speeds, maintaining control of their process, and reducing costly downtime.
Jones: Since our inception in 1993, we have been engaged in a constant state of R+D, aimed at solving issues for printers and converters around the world. The technologies we've introduced over the years have essentially solved the anilox problem unlike those on offer elsewhere in the industry. We provide a framework that provides a way to clean rolls to 100 percent volume at the touch of a button. Operators simply need to press a button and walk away. They do not need to soak, pre clean or monitor the roll during the cleaning process.
We have also discovered ways to in fact speed up the cleaning process with the developments of automatic roll reversal and our Active Cavitation technology. Our technology is effective against any ink type, coating or varnish. Whilst some other cleaning methods are restricted by such variations, Alphasonics still maintains a written 100 percent cleanliness guarantee.
Our technology framework is so far advanced, stringent and effective, that we recently made the move into the cleaning of surgical equipment in the medical sector. We currently operate within this sphere by greatly reducing bacteria and residual proteins and therefore, vastly reducing the risk of theatre born infection. All with the very same technological framework as we use in the print industry. Again, something our competitors cannot claim to achieve.
Finally, this year we have introduced the Plaeto Vertical Plate Loading System. This unique offering automatically loads plates into our plate cleaning units in a space saving solution. Again, this saves operator time and increases production hours. This also eliminates the need for large conveyored systems or manual loading.
How are your products or services helping companies to achieve sustainability goals?
Bradley: There are multiple areas we could address here, but I will highlight "speed." Most customers today are looking to increase their line speeds, producing more product in a certain timeframe, without additional cost. Engineered roller surfaces can assist. In some cases, next generation coverings and coatings can be a "drop in replacement" for an existing roller position, allowing line speed to increase with reduced surface build up and increased traction control.
Jones: The use of our equipment means a reduction in waste in any event, as we established a little earlier. This means less substrate and ink waste but with longer production hours. It also means that less on press chemical cleaning is required.
However, our systems only require a 10 percent chemical product, meaning that 90 percent of the cleaning solution is in fact mains water. Further to this, our cleaning solutions can be easily neutralized and therefore, wastewater can be disposed of safely and effectively. In some cases, the waste can go to drain, depending on ink types and the local water authority in question.
We have also introduced parts washers that recycle water as part of their use whilst leaving the ink waste itself as a solid mass that be disposed safely to landfill.
What are some unique challenges your customers faced in 2020 and how did you help them overcome them?
Bradley: One challenge we have focused on is "build up on roller surfaces." For example, in the blown film and flexible packaging markets, anti-static and slip agents adhere to roller surfaces while transporting the web substrate. This buildup can eventually cause lack of traction, web defects, and sometimes web breaks. By installing Plasma Coatings dual layer traction release technology, build up can be eliminated and maximum traction can be achieved.
Jones: With the COVID-19 crisis dominating every aspect of our daily lives, customers were naturally concerned with the safety of their workers and the ability to maintain production seamlessly. We were able to serve our customers remotely by embracing technologies that allowed service and support without having to visit their facilities directly.
Our systems are also plug and play. Therefore, our new customers were able to install and commission their brand new Alphasonics systems without the need for an engineer visit. Plus, we were also to provide free of charge online training and certification for these customers where required.
We have been able to keep our facilities operational and productive during the pandemic, making it so customers have not been affected by shutdowns or experienced delivery delays.
There are a number of companies' converters can choose from to purchase services or equipment for roller maintenance and cleaning. What are some key factors they should pay attention to when choosing the right products and services for their specific needs?
Bradley: Look for innovation. Look for companies that provide solutions with "solid data" backing the claims. Search out suppliers that are understanding of "your process" or probe proactively to learn it. Each converter has a unique process, and often a broad stroke solution might give limited success or no success at all. When it comes to roller coverings and coating surfaces, the supplier should be challenged to provide your custom solution!
Jones: It's the age old saying - it is a case of getting what you pay for. Cheap and cheerful systems are just that. Often, they are ineffective and unreliable but expensive to run.
When I make presentations to those in the industry, I encourage them ask themselves three pertinent questions when they're considering an anilox cleaning system:
Can your system give you full control of the anilox?
If it cannot guarantee you 100 percent cleanliness then will not provide control. Therefore, you lose control over the inputs to the flexo process, thus rendering the process ineffective and the outputs substandard. As we've established, this will have a direct impact on your bottom line.
Can you control your cleaning system?
Systems should be easy to operate and maintain while retaining effectiveness. The unit should be simple enough for your own staff to be able to carry out basic repairs, servicing and general maintenance.
You also shouldn't need to introduce an entirely new skill to a business that means a dedicated operator is required. Anyone should be able to walk up to a machine and be able to operate it with minimum fuss or effort.
Also, it is worth noting how long a cleaning cycle takes, the number of rolls that can be cleaned and whether a system is custom made for your requirements or if it is simply a 'catch all' not suited to specific needs.
At what cost?
Consider the long-term vs short term costs. Is the system expensive to run in terms of consumables and their dilutions i.e., the amount required? In other cases, is the purchase restrictive in terms of up-front price? For the prices of some systems out there such as laser cleaners, they should be able to solve world hunger at the same time as safely cleaning an anilox! Sadly, they can do neither. Ask your supplier to demonstrate how they can guarantee a speedy ROI and pay attention to what they use to justify their calculations.
Finally, beyond these considerations always bear in mind not all cleaners are created equal! Suppliers using the same methods do not supply equivalent equipment or cleaning results and naturally, neither do different cleaning techniques. Converters are often caught cold by thinking different systems will do the same job regardless of vast differences in specification, quality and price.
As such, we categorize ourselves as entirely different to any ultrasonic supplier out there. Our systems are fully automatic and provide a safer and more effective cleaning quality than anything out there. Plus, if your cleaning supplier suggests you should presoak a roll and restricts ultrasonic cleaning time - you have yourself a red flag to consider. This means their technology has damage potential and will not be able to clean an anilox roll to the required standards. We always encourage customers to benchmark us against other methods. Press and anilox manufacturers around the world have done just that - and thus have a strong and lasting relationship with Alphasonics.
Always base your buying decision on research driven scientific data and facts. Just as importantly, ensure they can provide the data in the first place. Not just figures taken from their existing customers but those that benchmark cleaning technologies against each other. Allow facts and figures to be your guide rather than simply price or hearsay and you will indeed end up with the right solution for you.