Published: April 17, 2017
STILLWATER, OK | Roll-2-Roll Technologies announces the new ARIS WPS 440IR web positioning sensor with a 440-mm sensing window.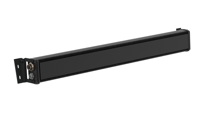 According to the company, the sensor requires no adjustments and has the ability to detect edges, monitor and/or measure web width, string detection and measurement, and multiple string counting and distance between strings measurement, all without the need of calibration.
The company will feature the new product, along with its line of web guiding systems, at ICE USA 2017, April 25–27, Orlando, FL.
This email address is being protected from spambots. You need JavaScript enabled to view it.