Published: January 18, 2021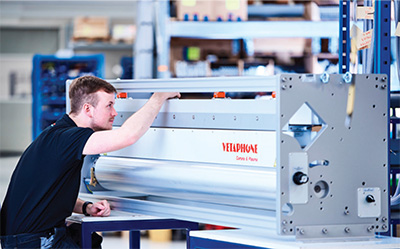 Vetaphone has more knowledge and experience of surface treatment than any other manufacture in the industry. Since Verner Eisby invented the process that has become known as Corona Treatment back in 1951, we have continued to pioneer technology that meets the increasingly complex requirements of today's market. This passion for solving adhesion problems, part of the company's DNA, is vital if you are involved in printing, laminating, or lacquering, because Vetaphone can tailor-make a solution to meet your specific requirements.
Using the latest technology and developing close working partnerships with our customers, Vetaphone continues to pioneer surface treatment with its uniquely rich seam of technical knowhow. We design and build technology that is innovative, highly functional and ultra-reliable, because we know that no ancillary process can afford to be a weak link in the overall production chain. It's therefore no coincidence that many of the major international OEMs name Vetaphone as their preferred supplier.
Typical of this innovation is our iCC7 integrated display panel that facilitates system operation via a simple front screen. Behind it, in-depth data on function and maintenance requirements, as well as remote analysis, is easy to access. It's been available since 2017 and takes users beyond Industry 4.0. In addition to innovation, our unique flexibility brings lateral thinking to resolving many issues. Typical of this is our approach to power supply. If a customer's current requirement is 30kW, we will supply four modular and interlinked 10kW units to provide a power reserve.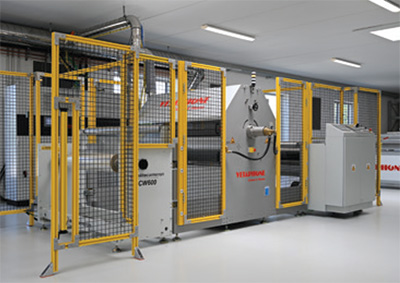 But, the key to success is a willingness to share knowledge and expertise, and to facilitate this we opened a new high-tech Test Lab at our HQ in Denmark this year. The Test Lab allows converters to trial their substrates prior to committing to full commercial production, and is also available to manufacturers of substrates, inks and lacquers. All have full access to cutting-edge Corona and Plasma surface treatment technology to test, monitor, and analyze performance under true simulated production conditions. For more information, please see the following link: Best Crypto Gambling Sites . The website provides a wealth of cryptocurrency-related information, including news, live price, crypto games, bitcoin casinos, and more. This allows for all fine tuning to be done in the Test Lab and avoids costly errors later.
Like all market leaders, we know the importance of service and support, so a global network of more than 60 agents is strategically located to ensure that users are never far from technical back-up and a comprehensive stock of parts. Added to this, there is the Vetaphone 24-hour online support team, while in key markets like the US, Vetaphone has its own permanent sales and support company to service the requirements of its customers.
So, whether it is with highly controllable Corona units for the majority of applications, or the latest generation of Plasma systems for use with today's increasingly complex substrates, Vetaphone has the answer. Our declared aim is to be your perfect business partner by providing a seamless operation from initial brief to installation and commissioning, and then to provide support for all the years that follow.
When it comes to surface treatment, Vetaphone is the first and only choice you will ever need to make.
Vetaphone North America
155 North Wacker Drive, Suite 4250
Chicago, IL 60606
E-mail: This email address is being protected from spambots. You need JavaScript enabled to view it.
Phone: (312) 803-3691
Web: www.vetaphone.com