Published: July 15, 2019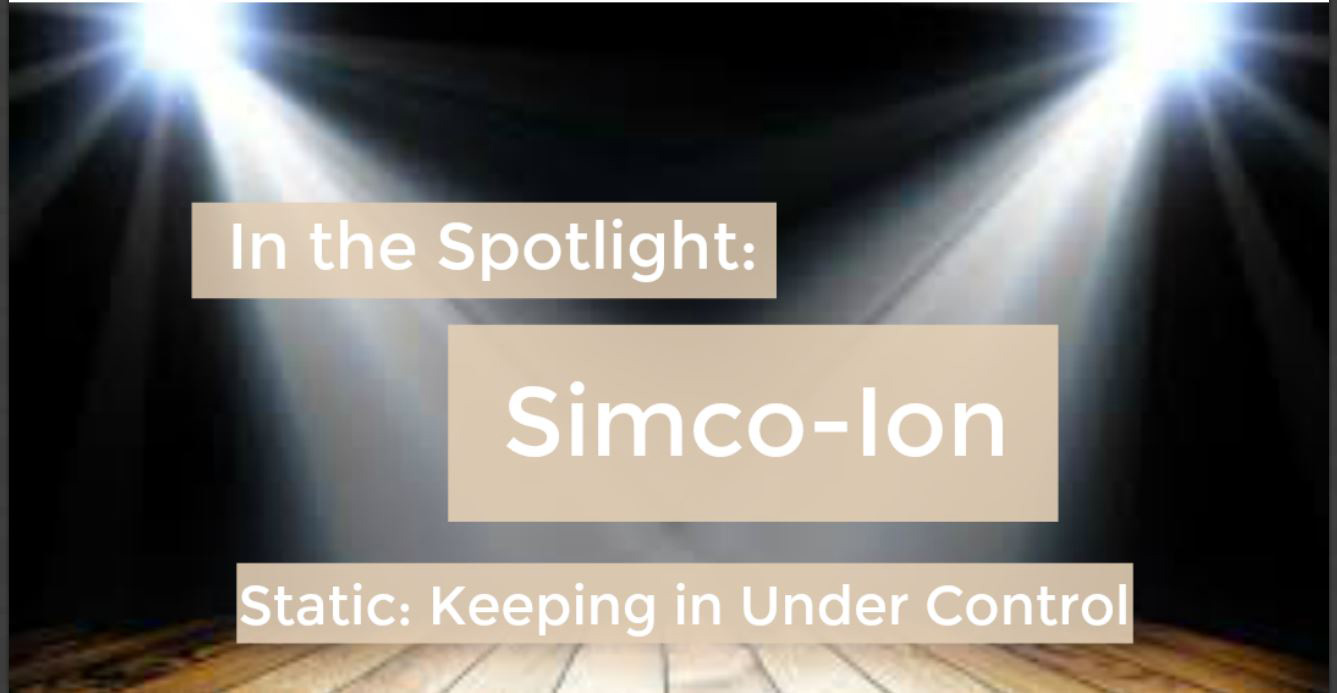 By Joan Mantini
Static control is a crucial part of the converting process. After all, it helps remove contaminates, keeps webs running smoothly and keeps operators safe. Winding rolls, slitting, trimming, cleaning and more can cause static that can slow down or even stop a line completely. Fortunately, Simco-Ion's products provide solutions in critical converting processes including:
High-speed web;
Extrusion;
Edge pinning;
Bag-making;
Sheeting and slitting;
Laminating and coating;
Gravure printing;
Winding and rewinding;
Trim collection;
Web cleaning; and
Roll-to-roll changeover.
"Converters keep raising line speeds to yield higher productivity," said Sue Serveiss, marketing manager at Simco-Ion. "As the web moves faster, more electrostatic charges get created and more web material is put at risk. Thus, controlling static charges becomes even more important. Regardless of line speeds, converters need the most efficient static neutralizing and static charging systems in order to meet today's profitability goals, to keep workers safe, and to achieve optimum product quality without fail. Which is why for over 80 years, converters look to Simco-Ion for static control products."
The IQ Power Fantom Wide-Format Blower is the latest addition to the IQ Power System at Simco-Ion. "It's not only the most powerful and effective blower on the market but also the most intelligent one," said Serveiss.
With 600 cfm and a 20" outlet, the Fantom has a range of 20 feet and can discharge wider surfaces than before. This performance is standard in both the 120V or 230V models. It is also extremely easy to maintain. It has a self-cleaning system that automatically initiates when powered on and can be manually triggered as well. The air intake has an optional 10ppi filter that can be replaced in minutes. Additionally, a replaceable ionizer assembly extends the product lifetime.
"Its raw performance isn't the only thing that sets the Fantom apart from its competitors," said Serveiss. "As a part of the IQ Power family, this blower can be monitored and controlled by the IQ Power Control Station. While this is an advantage of all IQ Power products that connect to the Control Station, it's especially useful for a blower since they are generally mounted out of reach. In addition to remote on/off capabilities, connecting with the Control Station provides the ability to adjust balance and operation modes, activate the self-cleaning feature and monitor real-time performance."
Connecting to the Control Station also provides the option of being paired with an IQ Power Sensor Bar. This allows the products to enter Closed-Loop Feedback mode. Hockey Games When in CLFB mode, the Sensor Bar reads real-time static charges from down web and transmits the information to the Control Station. The data is then used continually self-adjust the Fantom's output, without any human interaction. Just set the parameters and the Control Station does the rest.
Another convenient feature of the Control Station is data logging and information sharing. "Information is useless unless it can be tracked and acted upon, which is why the Control Station can not only save data but transmit it," said Serveiss. "The Control Station can communicate with a PLC at which point the customer can use any means they deem secure to upload the data to the Cloud for remote monitoring."
Simco-Ion understands that each application has specific static control requirements. As a worldwide leader in static control technology, it is reportedly the company's goal to help customers reduce costs, improve operations and increase quality. "Simco-Ion approaches each situation with a sincere attempt to understand unique customer needs and develop innovative solutions to static problems," said Serveiss.