Published: May 17, 2018, By Sharon Spielman
Converting Solutions magazine (CSM): When it comes to inks and coatings for the converting industry, what do you find most of your customers are looking for?
Felipe Mellado (FM): Two things are constant. Converters want their inks and coatings to perform well on press with minimal downtime and they want it at the lowest price they can get. Consumers are the x-factor. As consumer behaviors continue to change, so do the processes and products developed by
converters and ink suppliers. There are many market drivers today affecting the packaging market, including lightweighting through stand-up pouches, peelable pouches, single serve prepared food packages, enhanced shelf life, visually appealing graphics, environmental benefits, and food safety compliance.
Ink suppliers stand ready to work closely with converters and their brand owner customers to continue developing new innovative systems that will be sustainable, work seamlessly, innovate packaging on shelf, and improve packaging contents as consumer needs evolve.
CSM: What trends do you see happening with inks and coatings in this segment?
FM: The growth of the ink industry often depends on the state of health of the core markets we serve. The package printing market, for example, continues to see moderate growth across the flexographic, folding carton, corrugated, and narrow web, tag and label markets. This has translated into Sun Chemical also seeing moderate growth in the packaging market overall, especially in the flexible packaging segment.
We're seeing ongoing steady growth in the digital printing market overall which is beginning to take volume from flexo printing, especially in narrow web. Meanwhile, Sun Chemical continued to strengthen its position in the publication printing market, despite the ongoing industry decline, with the acquisition of Flint Group's European Publication Gravure Ink Business in 2016. The commercial sheetfed market continues to struggle as companies cut back on their marketing collateral and other printing needs.
Consolidation is another broad trend we see, and it has increased the competitive activity in the market. This increase in competition puts more emphasis on technology and product differentiation.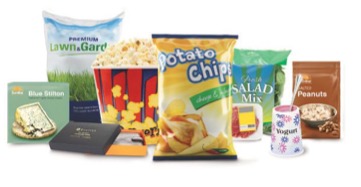 CSM: What about pigments? What trends do you see with pigments?
FM: The pigment industry, like other chemical related industries, has been greatly influenced by changing consumer trends, environmental regulations, political factors and new technologies. These changes have presented both challenges and opportunities for future innovation. Sun Chemical's leadership in the marketplace, world-class group of regulatory professionals, and investment in research and development have put us in an excellent position to respond to the constant changing business conditions.
For the past several years, we have seen demand increasein solvent and water-based packaging inks along with UV and inkjet applications. At the same time, we have seen a continual decline in demand for pigments and preparations used in publication inks. The ongoing evolution of compliance regulations will continue to impact the market and influence pigment selection going forward.
CSM: How do federal and local regulations affect inks and coatings production? And their use?
FM: Sun Chemical monitors all regulations globally and strives to meet or exceed the highest standards in all regions. Migration-compliant packaging, for example, continues to be a market focus. In order for converters to meet the high standards set by REACH and the Swiss Ordinance, compliance means much more than simply using "low migration inks," it refers to all the materials in the packaging construction and process.
Sun Chemical continues to work with our customers in contributing inks that will help the package meet migration-compliant packaging requirements. Sun Chemical recently introduced its fifth edition of "Designing Packaging with Certainty, A Best Practice Guide" which helps readers understand how to design, produce and store packaging safely with respect to migration of unwanted contaminants, and provides practical ways to minimize the risks. It can be downloaded at www.sunchemical.com/low-migration-inks-and-coatings.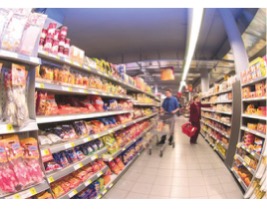 CSM: Is there anything else you would like to add?
FM: Sun Chemical continues to lead the way in providing our customers with innovative solutions. Some of our latest product developments include SunLamTM de- seaming adhesive for shrink-labeled containers. This new de-seamable adhesive helps recyclers improve recycled polyethylene terephthalate (rPET) yield without process changes.
Developed in partnership, Sun Chemical and Eastman extensively tested SunLam on labels made with Eastman EmbraceTM LV copolyester. It has received a "Responsible Innovation Acknowledgment" by the Association of Plastic Recyclers (APR) after passing stringent testing outlined by the APR.
By changing from a traditional solvent to SunLam de- seaming adhesive, shrink labels de-seam and release during the whole bottle wash step of the wet recycling process, without sacrifice of label performance. The label removal occurs prior to color, infrared and manual sorting, thus preventing shrink-labeled PET bottles being removed from the rPET stream due to misidentification.
The efficacy of SunLam de-seaming adhesive was tested on bottles with shrink sleeves made from Eastman EmbraceTM LV copolyester. The tests utilized whole bottle wash equipment at commercial recycling facilities and yielded results of greater than 95 percent label removal, with results typically exceeding 99 percent.
Also, Sun Chemical has launched a new UV offset ink that was developed to make sophisticated graphics look stunning and vibrant on high-end luxury folding cartons while at the same time providing the longer-term shelf appeal brand owners require.
The new ink system, SunCure® Aspire UV, has been formulated to exhibit immense color transparency to help create vivid color graphic effects on metallized, lenticular and holographic board stocks frequently used for pharmaceutical, perfume, liquor, cosmetic and POP applications.
In addition to providing the essential packaging charisma that brands require for high-end folding carton applications, SunCure Aspire UV inks offer excellent transfer, a wide water window, a high degree of lithographic stability, very high pigment strength to ensure mileage on press, and good lightfastness so shelf appeal remains consistent over time. This ink system has been designed to work extremely well with Sun Chemical's SunInspire special effects coatings to make cartons truly stand out.
The new UV ink system does not use any of the "exclusion-type photoinitiators" that are sometimes considered to be a concern to many brand owners and regulatory bodies. SunCure Aspire UV inks also deliver very good adhesion properties to many non-porous substrates.
SunCure Aspire UV inks come in a line of high strength blending colors for all spot color needs and meet ISO color requirements for GRACoL G7 applications.
Sun Chemical, a member of the DIC group, is a producer of printing inks, coatings and supplies, pigments, polymers, liquid compounds, solid compounds, and application materials. Together with DIC, Sun Chemical has annual sales of more than $7.5 billion and over 20,000 employees supporting customers around the world.
Contact Company
Sharon Spielman: This email address is being protected from spambots. You need JavaScript enabled to view it.