Published: March 11, 2023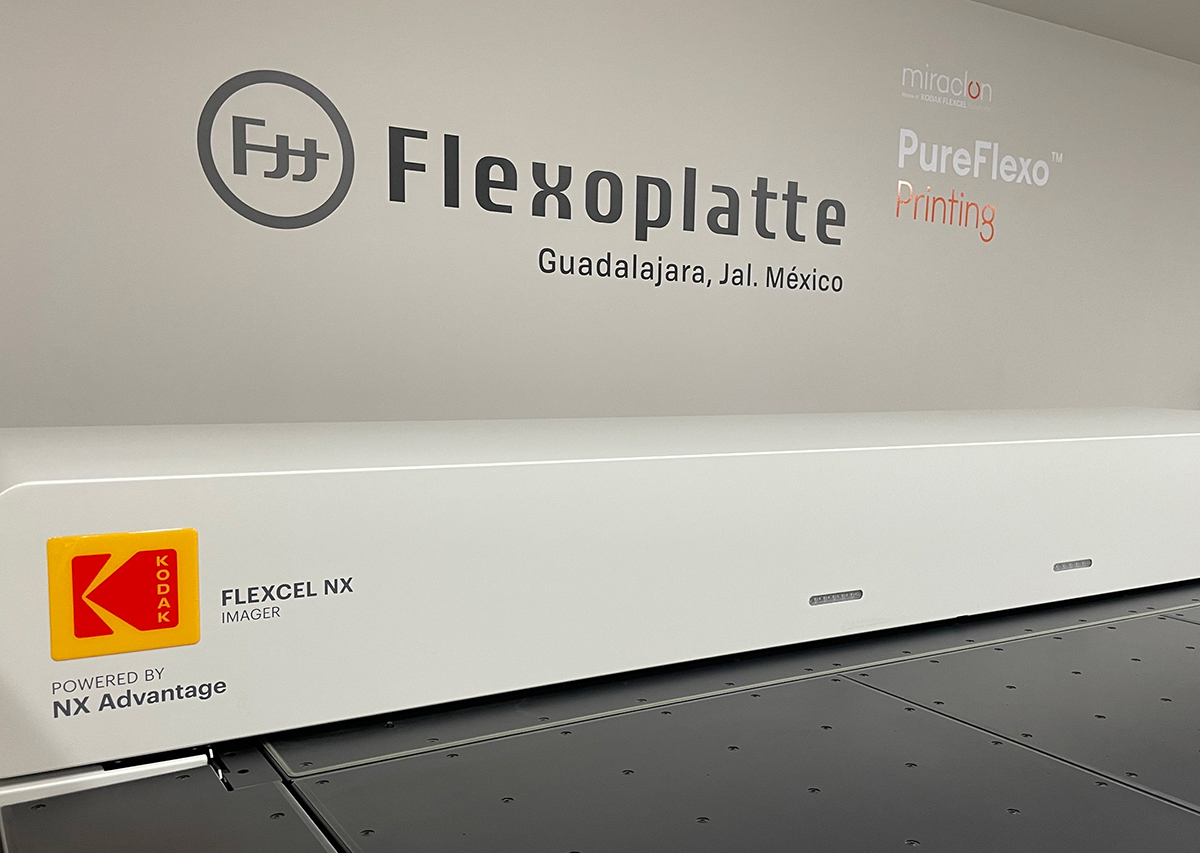 Mexican prepress provider, FlexoPlatte, based in Guadalajara, has invested in PureFlexo Printing from Miraclon to offer its customers the increased productivity and reduced downtime enabled by the technology.
Ferel Garay, FlexoPlatte owner, said: "When we saw the on-press efficiency benefits that PureFlexo Printing could deliver, it became essential for us to invest in the technology as we continually strive to push – and help our customers push – the boundaries of flexo. As with all FLEXCEL NX Technology, the opportunity with PureFlexo Printing to maximize the return on investment, including the ability to optimize ink usage, on-press performance and plate stability, is a game-changer for flexo printing."
Integration of the technology has been seamless, says Garay: "The moment we started using the advanced plate surface patterning technology, our customers were experiencing fewer unscheduled press stops, reduced ink usage and wastage, subsequently also enjoying financial savings. We have already standardized plates for more than 30 percent of our customers with PureFlexo Printing."
Available through FLEXCEL NX Print Suite for Flexible Packaging applications, PureFlexo Printing addresses the causes of unwanted ink spread in wide web solvent ink on film applications by providing a wider operating window for flexo production. It delivers new levels of control over ink spread, resulting in cleaner print, more predictable color and greater efficiency on every job. The extended press up-time reduces materials and ink wastage, contributing to a more sustainable production process.
About Miraclon
Miraclon is the home of KODAK FLEXCEL Solutions, which have helped transform flexographic printing for more than a decade. The technology, including the industry-leading FLEXCEL NX and FLEXCEL NX Ultra Systems, and FLEXCEL NX Print Suite that enables PureFlexo™ Printing, maximizes on-press efficiency, delivers higher quality and overall best-in-class results. With a focus on pioneering image science, innovation, and collaboration with industry partners and customers, Miraclon is committed to the future of flexo and continues to be positioned to lead the charge. Find out more at www.miraclon.com, and follow us on LinkedIn and YouTube.