Published: December 03, 2019
Printing can be a tedious and hectic job. But with great printers and well-managed printing services, the job can be run smoothly.

By Caryl Anne Crowne, Contributing Writer
Trends in the printing industry…
1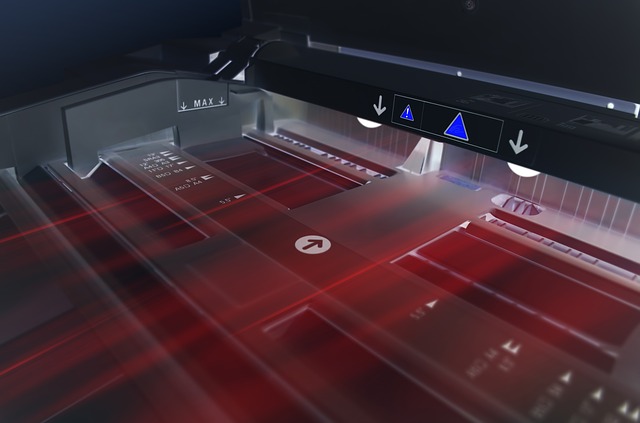 . AI and the Workspace
Technology services for smart workplace will begin to use AI for its benefits. In 2018, there was the incorporation of voice recognition features in MFPs and smart printers. In 2019, these features further enhanced. There has been a development of these features in Xerox and HP. More development will be seen where companies partner with large organizations like Amazon and Google. For instance, this can be seen in the use of Amazon's Alexa for business.
2. Managed IoT Services
Providers of MPS have a powerful legacy in the management of the most popular IoT-type malfunction printers (MFPs) and printers. Effective platforms of MPS already drive the continuity, security, performance and reliability of the print infrastructure via monitoring of devices, predictive maintenance, remote diagnostics and analytics. MPS providers can participate in the IoT space by providing asset management, smart analytics, remote monitoring and fault detection.
3. IT Service Skills Critical
Research shows that companies will prefer IT service providers as opposed to traditional print suppliers by 2025. Channel partners require expanding their IT expertise through partnerships with experienced IT service providers or through organic means. Partnerships can offer access to a wide variety of portfolio, for instance, providing print security as part of the package. Large channel organizations or manufacturers can benefit from acquiring IT providers through the acquisition of specialized support and sales skills needed.
4. Exploitation of Big Data
The big data analytics promise can only be delivered in the long-run. Even though it can largely benefit the print industry, a majority of the manufacturers are yet to capitalize on it. Analytics is already being used to optimize practices of printing. But when MPS vendors can be able to know what is being scanned or printed, where and by whom, the game will change. Manufacturers could utilize this data in gaining client insights, market and offer new services. However, tools of print management analytics are usually not made for the big-data analysis needed, and numerous vendors of MPS don't have the required skills of business intelligence analysis.
5. The prominence of Cloud MPS
MPS delivered over the cloud increases in prominence, minimizing the challenges linked to print management. Managing print on the premises can be costly. For instance, migrating management to the cloud allows submission of print tasks to a virtual print server as opposed to many servers that are on the premises. Some vendors that have migrated their MPS to the cloud include Xerox, Ricoh and Lexmark.

Printing Best Practices
The best practices for printing sheets and views include:
• The keyboard shortcut for printing is Ctrl+P.
• Printing numerous sheets and views unattended by using the Batch Print add-in
• Printing drawing to scale with title block by creating a sheet, specifying a title block to be used and adding views to the sheet. For every view on the sheet, you can adjust the view scale using view properties. You can include several views at various scales on one sheet.
• Generating DWFx or DWF files by clicking the file tab, then export and then DWF.

Performance
To boost stability and performance when printing sheets and views, conduct the following activities before printing:
• Be sure to have an updated printer driver version installed.
• Unload every link that is not required for a certain view that is to be printed. This could minimize the memory resources needed to open the file.
• Raster printing is normally slower than vector printing. Try using vector printing.
• Avoid opening other applications during printing.
• Turn off shadows in case they are not required for the views being printed.
• Use the Far Clipping feature to increase the speed of printing perspective views, section views and elevation views.
• In case you are editing a work shared file and face challenges when printing it, request users who need printing to detach the local copies and edit locally. This works to preserve the network resources and minimize the communication between central files and local files.
• If the print job is significant in size, you will see a cancel button on the status bar. The file size that triggers this option is affected by the amount of memory and system speed.

As you get a new printer and a new managed printing service, be sure to consider all the trends that are happening. You want to ensure your costs are down and efficiency is highest.