Published: March 16, 2018
BOHEMIA, NY | The Flexographic Technical Association (FTA) will participate in the FTA Europe Diamond Awards 2018, a competition designed to promote and merit first-class flexographic printing throughout Europe, including the Mediterranean basin. Best of Show winners from the 2018 Excellence in Flexography Awards competition have been entered into the overseas contest, and judging will take place in Brussels March 27–28. Winners will be announced in Milan at the Diamond Awards ceremony the evening of May 30.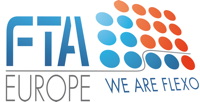 This is the second edition of the biannual awards program, the first taking place in June 2016. US entries will compete in the International/Overseas category, against Brazil and Australia, which is one of the estimated 14 different classifications created for the competition. Front-runners from each group will then have a chance to earn the coveted Best in Flexo Award. Only one organization will be bestowed with this honor. More than 120 entries are expected to be submitted in 2018, and FTA Europe is projecting 40 companies to receive accolades on stage the evening of the ceremony.
"The FTA Europe Diamond Awards are designed to shape and foster the quality of printing flexography across Europe," says Santé Conselvan, president of FTA Europe and recipient of the 2017 FTA President's Award. "This is an ideal opportunity to celebrate this vibrant and competitive industry while providing a perfect forum for colleagues to network. After the edition of 2016, we expect to repeat that success."
In the spirit of technology exchange and education, FTA representatives Mark Cisternino, president, and Joe Tuccitto, director of education, will be traveling to Milan to attend the awards ceremony, which coincides with industry exhibition PRINT4ALL, scheduled for May 30–June 1. The first event of its kind will bring together flexo and rotogravure technologies for printing on packaging and labeling, offset and digital technologies dedicated to commercial and high-volume printing, and printing technologies (screen printing, pad printing, inkjet, and digital) for industrial printing.
FTA says it looks forward to participating with the many European organizations involved in both events and the opportunity to see how industry technology in Pan-Europe matches up with North America, while giving even further reach to the 2018 Excellence in Flexography Awards Best of Show winners.
This email address is being protected from spambots. You need JavaScript enabled to view it.