Published: March 10, 2016, By Claudia Hine
The Flexographic Technical Assn. announces the winners of its 2016 printing competition.
The Flexographic Technical Assn. (FTA) showcased the winners of its annual Excellence in Flexography Awards during an awards banquet held during its 2016 Forum at the Omni Fort Worth in Texas. A total of 110 medals and awards were presented, and according to FTA, all delivering sharp images, tight registration, consistent repeats, proof to print matching, attention to detail, and stellar overall execution.
BEST OF SHOW WINNERS
The converter reports this job required a complex combination of screen rulings, 250 lpi in key areas and 175 lpi in other areas. Twenty-five micron FM screening in the hi-fi orange plate was utilized to virtually eliminate the moire pattern on the five-color process.
Judges awarded Sunshine FPC a second best of show for the exceptional detail in the highlights with high line screen contributing to the hyper realistic image.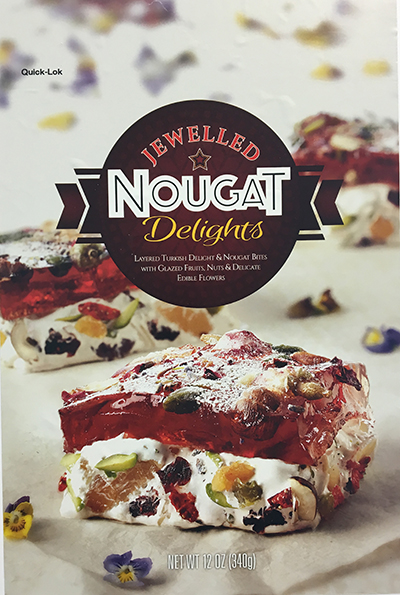 Judges called the dietary supplement label an excellent job with very good registration.

This rack box demonstrates a near-perfect execution of halftone work, which was more challenging given it was done on C flute construction, the judges report.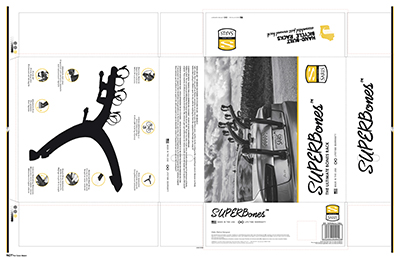 The judges called the process image exceptionally clean. "The chrome nutcracker looked realistic. Large solids of gold and red were smooth and consistent. The components—metallics, HD screening, overprint varnish—were well chosen for success. The process images and tonal range were excellent. This entry also included tremendous solid ink coverage and wonderful use of a metallic to accent the image."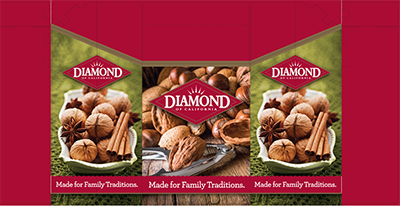 Judges report extremely clean solid (four-color process build) on back, along with extremely tight registration—note the small reverses out of four-color process. "High impact, exceptionally attractive, and well-executed piece," they said.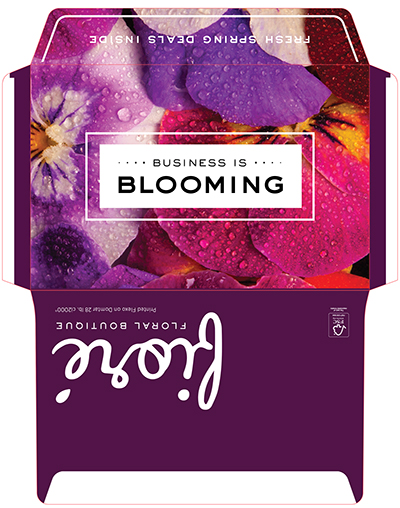 TECHNICAL INNOVATION
FTA also named three winners of its 2016 Technical Innovation Awards, which honors the achievements of those who have helped advance the flexographic industry toward better efficiency, greater productivity, and unsurpassed performance.
This new flexo plate technology provides flat top dots by simply processing like any standard round top digital plate. No additional investment, equipment, processing steps, or consumable items are required. Additionally, a special, textured plate surface eliminates the need for time-consuming surface screening. The optimized texture of the plate provides even ink laydown and increases solid ink density at any imaging resolution, even standard resolutions of 2400 or 2540 dpi. According to P.J. Fronczkiewicz, product manager, Flint Group Flexographic Products, "By far, the biggest advantage of the nyloflex FTF plate for flexible packaging printers is its inherent, micro-textured surface that provides the perfect conduit for accepting and then transferring ink onto smooth substrates. This allows printers to achieve substantial increases in solid ink density and nearly flawless, mottle-free ink laydown."
The LUX ITP 60 Technology is an innovative solution that builds on its previously award-winning LUX Lamination technology, through providing the convenience of flat top dots right out of the box. The advancement was achieved by combining creative formulating and plate construction expertise, creating a simple, yet highly complex solution to address the existing concerns of current flat top users. No additional platemaking steps or equipment are needed to take advantage of the print quality and consistency that LUX flat top dots provide.
The AEROMAID system cleans all types of anilox and gravure cylinders with remarkable efficiency, unparalleled accuracy, and unrivalled repeatability, regardless of line screen or cell dimensions. Using innovative, affordable, eco-friendly and waterless technology, consistent cleaning performance, roll after roll is achieved. Its patented head measures the roll before cleaning to determine the right amount of detergent to use, minimizing fluid consumption for substantial savings.
SUSTAINABILITY EXCELLENCE
FTA bestows its Sustainability Excellence Award for outstanding efforts in developing innovative processes, products, and management approaches that have had a positive impact on the three pillars of sustainability—people, planet and profit.
The company began an initiative to decrease its carbon footprint and waste streams through reductions and recycling. All converted materials that are scrapped are baled and recycled. Accomplishments include installing sky lights in work areas; high efficiency lighting throughout the building while generating a rebate from the State of Wisconsin; installing new air conditioners to reduce energy costs and keep employees comfortable; sending out still bottoms to be repurposed for road material; putting in two retention ponds to reduce the plants water runoff; and continuously working with customers to down gauge films thereby lowering its material footprint.
A past winner of FTA's Environmental Excellence Award, the company took the next step in its sustainability journey by becoming certified by the Sustainable Green Printing Partnership (SGP) in October 2014. The SGP certification program guides printers to become more sustainable by completing continuous improvement projects in their facilities. Specialty Printing's program was also to reduce its carbon footprint through a reduction in energy consumption and increase system reliability thus creating a safer work environment for employees. Their Lean to Green Program found ways to decrease runtime, reduce power and water consumption, and reduce ink inventory.