Published: January 04, 2013, By Claudia Hine
The Printing Assn. of Florida (PAF) brings its annual printing expo and conference—Graphics of the Americas (GOA)—to the Orange County Convention Center in Orlando, FL, February 21–23. George Ryan, CEO of GOA, expects the show to attract an audience of more than 8,000 printers and creative professionals from North, Central, and South America, as well as the Caribbean.
For an interactive list of exhibitors, click here.
The FlexoZone
New on the show floor for 2013 is the FlexoZone, showing the latest innovations in flexography. The FlexoZone will feature a Nilpeter eight-color press with servo technology. It includes the clean inking system and quick release anilox rollers and plate cylinders.
Also new this year is the interactive Designer Networking Zone, a partnership with PrintMediaCentr. It will bring designers and production professionals together for cutting-edge marketing technology, speakers and panels, and inspiring design ideas.
The show floor also will feature Wide Format Print Shop Live and The Wrap Center. The Wide Format Print Shop is hosted by experts showcasing processes ranging from prepress to finishing. The Wrap Center will feature vehicle wrap demonstrations by Arlon and Mutoh.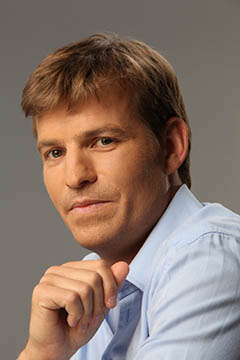 Nanographic Printing Process
On opening day, the keynote luncheon features Ohad Axelrod, product line and segment manager at Landa Corp., who will present "Nanography: The Second Digital Printing Revolution." Axelrod will discuss commercial global printing trends, how they affect mainstream printing, and elaborate on the way Landa's innovative Nanographic Printing process allows printers to economically produce short-to-medium run lengths.
"There's tremendous interest in the Landa Nanographic Printing process, with many thousands of Latin and North Americans who would like to hear about the technology first-hand," says Ryan. "GOA is proud and excited to host a representative of the company that is holding the printing world in awe, and which has garnered so much enthusiasm from every corner of our industry."
Educational Sessions
Early bird registration for educational sessions ends January 31. Sessions on prepress/production; digital printing; sales/marketing; management; wide format, and more are offered. Select bilingual sessions are offered.
This year's conference program features the co-located Digital Classroom Live (formally the cr?8 conference, hosted by American Graphics Inst.). Chris Smith, president of AGI and producer of Digital Classroom Live, says, "The affordability of the workshops is fantastic, making the sessions available to individuals and those at smaller companies. … These workshops educate attendees on best practices for designers looking to improve the quality of their work."
For a daily schedule of conferences, click here.
Gala Awards
Established in 1982, the annual GALA Award is one of the printing industry's most prestigious honors. It is given to professionals who excel in management, technology, business and quality; and those who significantly contribute to the graphic arts industry as well as back to the community. Members of the Printing Industry of America and CONLATINGRAF associations nominate the award recipients—one representing Latin America and the other North America.
GOA has announced the 2013 Graphic Arts Leader of the Americas recipient for North America is world-renowned author, consultant, speaker, and professor Frank Romano. RIT Professor Emeritus Romano's career has spanned 54 years in the printing and publishing industries. Many know him as the editor of the International Paper "Pocket Pal" for 30 years. He is the author of 52 books, including the 10,000-term Encyclopedia of Graphic Communications (with Richard Romano), the standard reference in the field. Frank Romano also is presenting an educational session, The New Digital Printing Landscape: Toner, Inkjet & More, on Friday, February 22, at 2:00.
The 2013 Latin American GALA Award recipient is Gustavo Adolfo Morales Velilla, CEO of Talleres Gráficos Emasa in Asunción, Paraguay. He is also president of AIGP, the Paraguayan Printing Assn., and managing director of EMASA S.R.L, a printing company located in the capital city of Asuncion.
Ernesto Salviat E., Salviat Impresores, Santiago de Chile, has been named the 2013 Graphic Arts Leaders of the Americas (GALA) Young Entrepreneur recipient. In 2001, Salviat E. assumed the management of Egraf S.A., a company founded together with his father, which specialized in finishing applications for a wide range of automated and artisanal services for high quality bookbinding. The bindery service was integrated into the Salviat Impresores S.A. in 2003, where Salviat is currently the manager of operations and is a major shareholder.
Romano, Morales Velilla, and Salviat E. will receive their honors in an official ceremony to be held during GOA's evening GALA, which takes place February 21 at the Rosen Shingle Creek Resort. "The GALA Award winners each year continue to go above and beyond the usual call of duty within our industry," says Ryan. "This year's award banquet will be one for the record books as we celebrate each of these three professional's vast accomplishments in what they've done to pave the way in the printing and graphic arts communities."
Ryan reports, "GOA has grown immensely in its 38 years running, and we are proud to continuously offer information and live exhibitions about the latest trends taking place in the industry today. There is something for everyone, and we are encouraged by the interest from both past attendees, and new attendees alike. It is going to be a great show!"
For more information about GOA 2013, visit: www.goa2013.com.
Exhibitor News
Here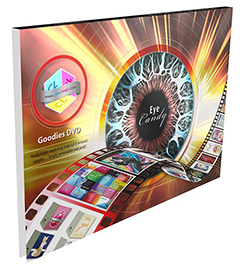 are booth descriptions of some exhibitors of interest to converters.
Color-Logic (Booth 564) will demonstrate the latest version of its Process Metallic Color System software, which includes the FX-Viewer module that enables graphic designers to see the dramatic special effects on their design monitor before committing the files to print. Also on display will be a new and enhanced DVD including press-ready marketing files that can be utilized by licensed printers to demonstrate the special metallic effects available.
Enfocus (Booth 701) will demonstrate the newest versions of PitStop Pro and Switch automation for graphic designers and printers. Steve Hosford, sales manager, will present a special session, "Workflow Automation—More than Just Print Automation," on Thursday, February 21, at 2 p.m. at the Expo Theatre on the show floor.
Esko (Booth 1135) demonstrates a wide array of software solutions addressing artwork, management, design and prepress, color management, workflow automation, and process integration for commercial print, wide format, and packaging. Esko Suite 12 introduces new productivity and efficiency benefits. The new Kongsberg i-XN24,a highly versatile and productive digital finishing system, can be configured for the widest range of applications; from kiss-cutting to packaging mockups, heavy-duty milling, and simple to complex flexo plate cutting with ID marking.
Estimator (Booth 1405) will demonstrate its estimating job-entry and workflow solutions for sheetfed, web, digital, and wide format printing.
Goss International (Booth 715) will show its recently launched Sunday Vpack press series for folding carton, flexible packaging, preprint, and label printing. Presses feature quick-change blankets and printing cylinder sleeves to make infinitely variable repeat lengths easy and affordable. The Sunday Vpak 3000 is available in web widths of up to 75 in. (1905 mm) to address the growing trend toward wider web packaging, while the Vpak 500 model is available in web widths up to 41 in. (1041 mm)
MGI USA, Inc. (Booth 723) will showcase the new JETvarnish 3D inkjet spot UV coater. The JETvarnish 3D gives graphics professionals a dual set of tools to increase profitability—traditional flat spot UV coating and new 3D raised effects—together for the first time, in one production unit. Also on display will be MGI's flagship Meteor DP8700 XL multi-substrate digital press, featuring a wide range of compatible substrates (paper, plastics & envelopes), sheet sizes up to 13x40 in. in production, laser-safe prints, and no click charges.
Mutoh (Booth 971) will be showcasing the 64-in. ValueJet 1638 printer. The ValueJet 1638 is known for its staggered dual heads, which is said to create vivid, high quality prints at speeds over 1,012 sq ft/hr. Mutoh will also be demonstrating print and cut solutions on the ValueJet 1624, the Wrapper's Choice printer, and new ValueCut Cutting Plotters.
Nilpeter (Booth 555) brings the state-of-the-art version of the FB-3. In the FB-3, the latest technology is integrated into a new, ground-up designed platform. The ergonomically designed printing stations include 5 servos for complete automation of all adjustments including job save, job load, and job change; as well as pre-setting, impression settings, and side register load. The dual axis servo transport system ensures that the FB-3 will continually deliver the highest level of print reproduction, as well as unparalleled registration performance. Other features include Nilpeter's CLEANINKING system, quick-release anilox rollers, and plate cylinders, as well as the available quick-change Revolver die-cutting system.
OKI Data Americas (Booth #523) will demonstrate its proColor Series of high impact, digital color printers, including the pro511DW, pro900/905DP and, making its GOA debut, the new 711WT, featuring white toner. Ideal for short run printing, the proColor line is said to deliver superior color accuracy and speed whether running labels, cut sheets, or envelopes with variable data and variable graphics.
Xante Corp. (Booth 635) will have its complete digital printing portfolio on display including its award-winning Excelagraphix 4200 Inkjet Print System featuring Memjet Waterfall Printhead Technology that delivers more than 3 billion drops of ink per second, for print speeds up to eight times faster than traditional inkjet technology. Print POP displays, packaging, folding cartons, and corrugated boxes on demand. Also showing the Excelagraphix L850 Digital Narrow Web Press for fast full color labels, tags, decals, tickets, and more.
Zund America Inc. (Booth 571) is exhibiting the G3 digital cutting/routing system built for 24/7 production. The G3 M-1600, with an active cutting area of 52x63 in., will be on display in the Wide Format Print Shop Live! This smallest of eleven G3 models can be equipped with a wide range of modular tools for kiss-cutting, through-cutting, oscillating and rotary cutting, creasing/scoring, and v-cutting; as well as 2D and 3D routing of materials up to 2 in. thick.
EXPO HOURS
Thursday, February 21 – 10:00–5:00
Friday, February 22 – 10:00–5:00
Saturday, February 23 – 10:00–4:00