Published: February 25, 2004, By PRESS RELEASE
GREEN BAY, WI, USA—The Great Lakes Flexo Association (GLFA) is slated to conduct a presentation and live press run tomorrow night at Paper Converting Machine Company's facility in Green Bay. According to GLFA, the evening's demonstration and presentation will focus on the third edition of FTA's (Flexographic Technical Association) FIRST (Flexographic Image Reproduction Specifications and Tolerances) Standards.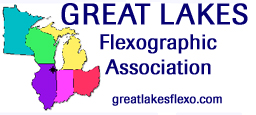 In addition to John DuPont of PCMC, other supplier representatives slated to present include Rick Mix, FTA; Jeff Schloesser, OEC Graphics; Ken Pavett, Flexografix (630/307-9773); Dale Pagel, Harper Corp. of America; and Ed Dedman, SICPA.
More information, including registration and cost information, is available at greatlakesflexo.com/gpage2.html.
---