Published: March 01, 2004, By PRESS RELEASE
NEW ALBANY, IN, USA—Discount Labels—a converter that got its start after fire chief W. Fred Conway began printing emergency-information phone labels in his basement in 1965—has built an enviable reputation for producing quality labels with a remarkably fast turnaround. Now a division of Mail-Well Inc., Discount Labels prints approximately 3,000 orders per day for close to 50,000 wholesale dealers. Most simple short-run labels leave Discount in 24 hours, while full-color process labels are turned around in 72 hours; thus the converter needed an extremely reliable color proofing system.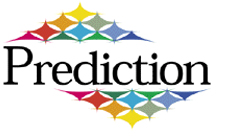 Enter Latran Technologies
"Because of our fast turnaround," explains Discount Labels' composition manager Paul Harstrom, "we must have extremely reliable color proofs. When we output to a device, we, as well as our customers, have to be confident that a proof is a 95-percent match of what they are going to receive when the order comes off the press."
According to Latran, Harstrom made the decision to install its Prediction digital halftone proofing system in mid-2003. "For us in the flexo market, we found that other high-end proofing systems were just not providing the proofs consistent enough to meet our expectations," he adds.
Latran says Discount Labels was able to integrate its new Prediction system smoothly into the converter's existing workflow. "It's extremely accurate and consistent from day to day," says Harstrom. "We calibrated the Prediction system last June when it was installed, and it has not deviated from that calibration setting. We haven't wasted a minute of time on calibration."
Pressroom Impact
The Prediction system has had an important impact in Discount Labels' pressroom, says Latran. Harstrom explains why: "Our operators believe 100 percent in the Prediction digital halftone proofs. The proofs provide them with quality assurance, consistency, and accuracy points. They can look at proofs and say, 'That's what I should hit.'"
In addition, Harstrom says set-up times have been impacted by its new Prediction system. "We've reduced set-up time for our operators with Prediction proofs, and that equates to savings on waste and gains in press efficiencies. They don't have to guess what the colors should look like on press, so runs can be completed faster, giving us the ability to handle more orders on the presses," Harstrom reports.
Love at First Sight
According to Harstrom Discount Labels' customers "loved" the Prediction proof when they first saw it, so much so, adds the manager, that proofs went from the converter's number-one customer complaint to the company's top customer compliment. "It saves customers the time and money they might have to spend on getting a press proof to be sure of the final result," explains Harstrom. "Now even a mom-and-pop dealer can walk into a high-end customer's office and impress them with the quality and accuracy of a Prediction digital halftone proof. It really helps us make the little guy look like the big guy in the label business."
Learn more about Latran Technologies' Prediction proofing system at latran.com.
---