Published: August 23, 2023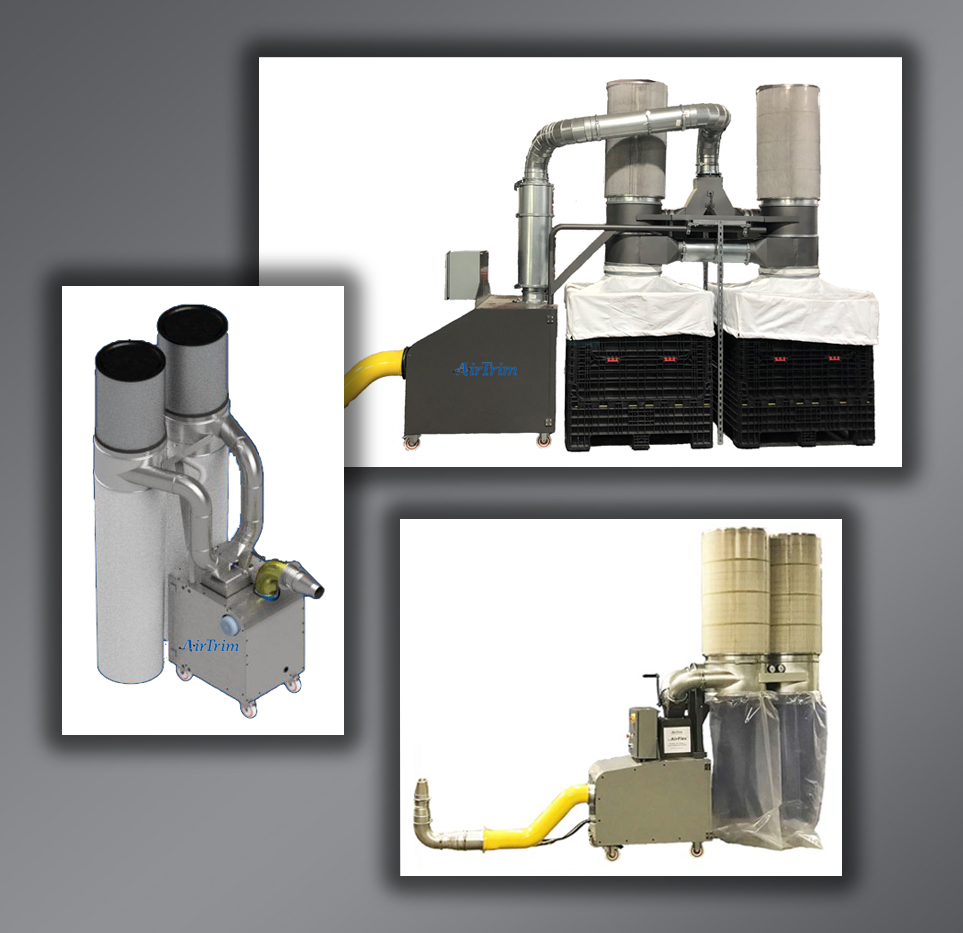 AirTrim, a leader in the design and manufacture of trim waste and dust removal systems, will feature the AirFlex® family of portable trim waste systems in Printing United booth #B910. With three sizes, there is an AirFlex® model to accommodate varying machine capacities, plant layout, and budget, yet each provides the flexibility to handle paper, plastic, film, and foil on a continual basis.
These compact units require minimal floorspace and are easily moved to high value projects within the plant. Dual discharge allows continuous operation without the need to halt production for waste removal, so that plants can operate at full capacity and efficiency. A built-in diverter allows users to source separate recyclables. Ideal for batch or continuous operation, the AirFlex® family includes the AirFlex Mini®, the AirFlex® Standard, and the AirFlex XL® which are ideal for printing and converting, fulfillment/digital printing, package printing and converting, medical and pharmaceutical packaging, and more.
Purpose-designed dust capturing system keeps dust in bags, away from the finished product. Powder coated enclosures are tough enough for the plant floor and attractive and quiet enough for an office environment. Standard intake and discharge features can be easily modified to accommodate future (unknown) production demands. Waste collection options include bags, carts, or Gaylords.
Easy clean cannister dust filters, and flexible waste discharge options eliminate production delays due to trim waste removal, keeping plants running at full capacity. Since this self-contained system generates its own air flow, it eliminates the need for compressed air that older systems required, thus saving energy costs, and allowing use anywhere on the plant floor. With components proven in hundreds of facilities worldwide, the trim cutter reduces trim waste volume, saving landfill disposal costs and reducing the amount of removal trips. AirFlex® units are made in the USA, ship with short lead-times, offer affordable purchase prices, and rental options.
For additional information visit www.airtrim.com.