Published: May 10, 2023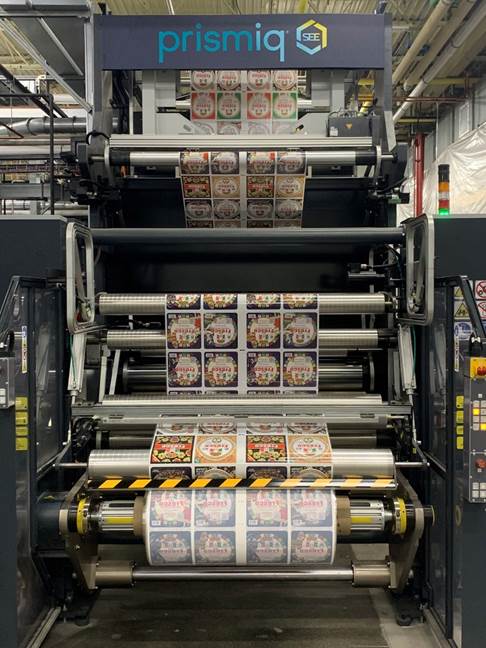 Sealed Air (aka SEE) a leading packaging solutions provider, and printing press manufacturer Koenig & Bauer have joined forces to raise the level of digitally printed packaging.
This joint development of digital printing technology, equipment and services will scale and deliver solutions to make custom printed packaging more accessible, faster and easier to use, and more impactful through personalization. As pioneers in their industries, this partnership expands market opportunities for both companies and results in co-branded digital printing presses.
The Koenig & Bauer RotaJET-series of digital printing presses will feature SEE's prismiq™ intellectual property, software and hardware. By accelerating the digitalization of printing platforms, both companies will drive expansion of their portfolio of solutions.
SEE's prismiq™ solutions empower brand owners to increase speed to market with higher quality and more cost-effective designs. These solutions also power business performance, improve operational efficiency, and reach consumers through digital content connected to packaging.
To learn more, visit www.sealedair.com or www.koenig-bauer.com/en/.