Published: May 10, 2023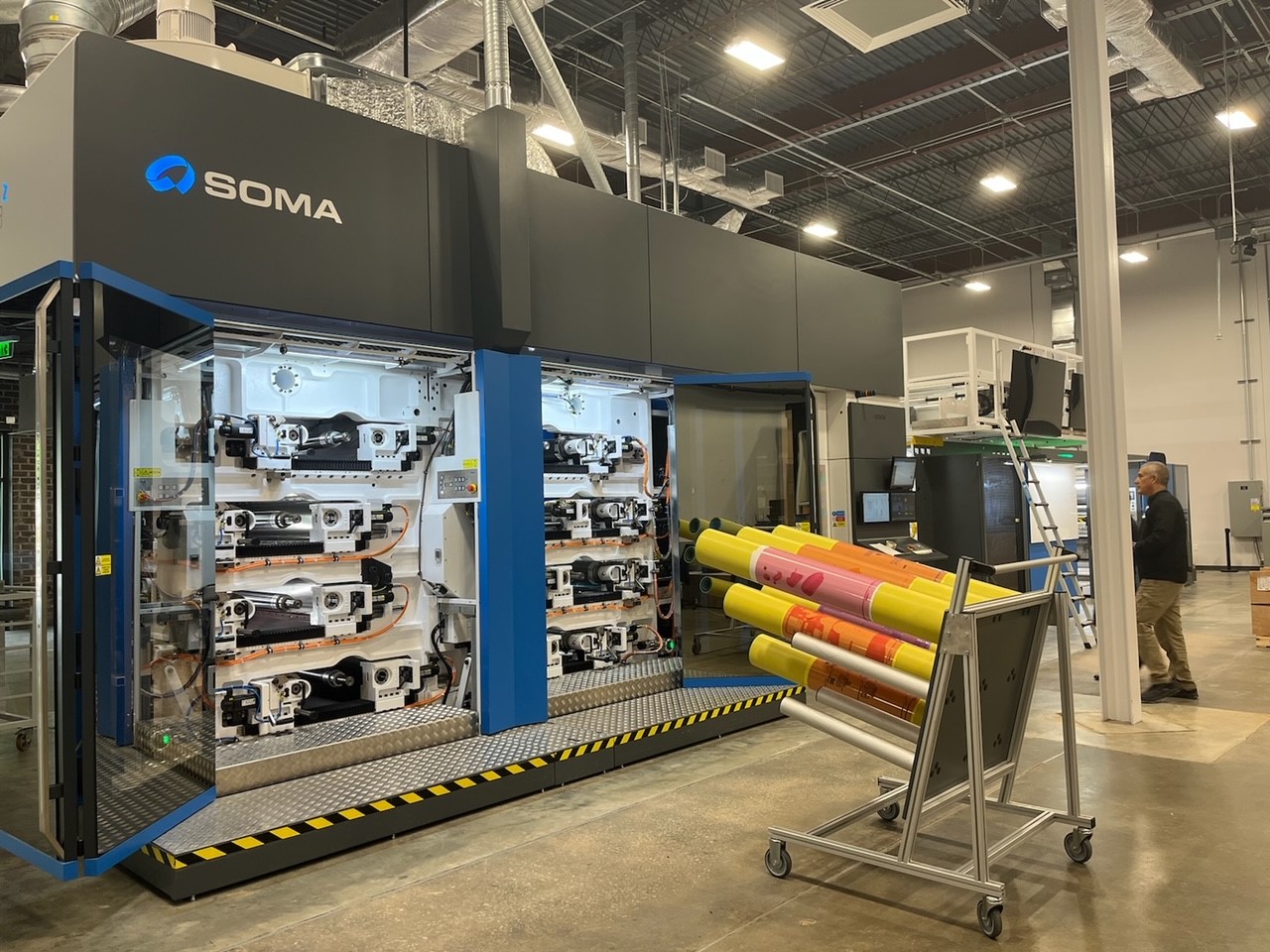 In a strategic move that aligns with its policy of educating the industry, leading surface treatment manufacturer Vetaphone has become a partner of the Flexo Xperience Center (FXC) in Atlanta, GA. The FXC is a 1200m² facility designed for in-person and virtual events that give flexo industry companies and personnel an opportunity to learn about emerging technology and train staff in the process of improving workflow.
Speaking for Vetaphone, Sales Manager for the Americas Ted Wolski stated: "We're thrilled and honored to be working with SOMA and – like many other great companies here – to be part of the FXC. SOMA makes excellent equipment and is really starting to gain a foothold here in the States, and we're happy to support them as they continue their impressive growth trajectory."
The FXC brings the flexo industry together by involving suppliers, printers, converters, brand owners and CPGs, along with students and educational institutions that have a unique opportunity for hands-on learning, research, and access to internships by networking with industry leaders.
Speaking for SOMA, US & Canada Sales Director Garrett Taylor said: "It is great to continue our partnership with Vetaphone locally in the US, and in Canada. They have been a key part of the FXC since the beginning as their corona treaters are fitted to our presses, and I am excited to have them become an official partner, so they can collaborate with us as we push flexo forward."
Responding for the FXC and MacDermid Graphics Solutions, FXC Director Becky Bunch said: "We are thrilled to have Vetaphone joining the FXC partner network. Corona treatment is an important part of the flexo process and having their technology onboard is a great addition. Vetaphone brings unrivalled knowledge of surface treatment to support the FXC's goals of 'Moving Flexo Forward Together' through education, research, innovation, and collaboration."
For more information, visit www.vetaphone.com.