Published: May 02, 2023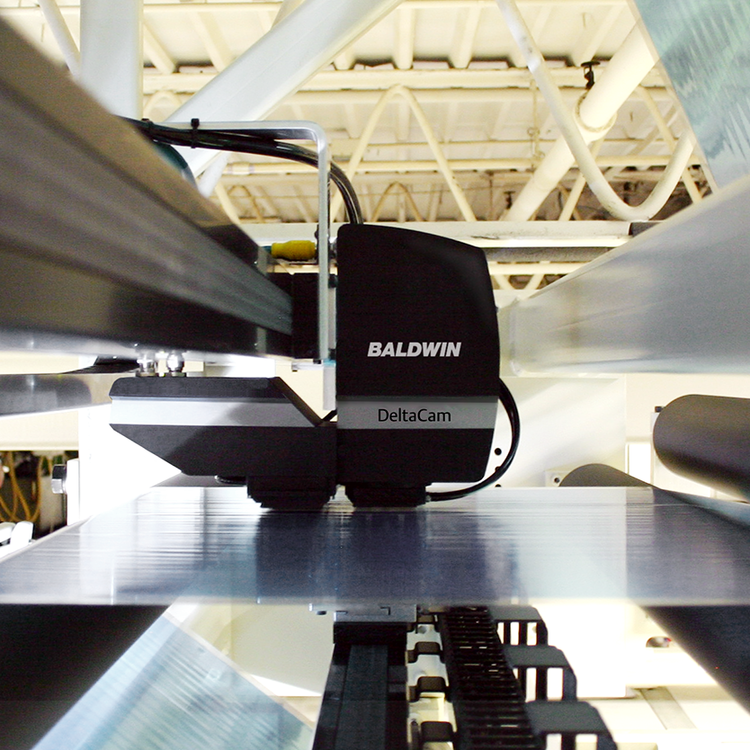 Narrow web printers confronting ever-increasing demands for quality, speed, cost savings and sustainability experienced a comprehensive suite of technologies from Baldwin Technology Company Inc. at Labelexpo Mexico.
Solutions on display included technologies for color management and defect detection, corona surface treatment systems, and LED-UV curing:
Guardian PQV 100% Print Inspection for labels and narrow webs provides complete print quality, bar code, and variable data verification on any press or post print machine, as well as advanced capabilities for the most demanding applications.
The Guardian OLP Offline Proofing & Inspection system verifies the files used for production — or the beginning-of-run press samples — match the customer-approved master file 100%, ensuring accuracy at the start of your print run.
Baldwin's Ahlbrandt division is a leading provider of corona surface treatment systems. Unique offerings include clean-room and food-grade corona electrodes and systems, and a yet-unmatched "4-up" electrode design that achieves perfect uniformity and dyne levels.
In addition, Baldwin's AMS Spectral UV-brand LED UV technology offers the highest curing intensities available for printing. Benefits of LED UV include a 65% reduction in energy consumption, reduced costs related to parts and service, increased productivity and greater efficiency stemming from the lack of waiting for lamps to warm up or cool down.
Common to all the technologies is that they increase productivity, reduce waste, improve working conditions and provide full control of producing flawless products. With easy automation and compatible software, Baldwin's technologies are seamlessly integrated with one another. By stacking their tech with Baldwin, narrow web printers can compound the benefits of Baldwin's solutions and achieve superior results.
Fueled by 100 years of innovation, Baldwin supplies new equipment to consumers, maintains and services existing equipment with quality replacement parts and provides highly engineered consumables and engineering services, including upgrades and retrofits in addition to regular maintenance.
For more, visit baldwintech.com.