Published: April 25, 2023
TGW manufactures the fullest range of bag knives and stripper plates for Gloucester 418 and 421 bag machine lines. Our stripper plates are designed to grip the material during the sealing processing to reduce ghost seals. We now offer five stripper plate options to meet your needs:
Steel, solid - with rubber grips
Steel, vented - with rubber grips
Aluminum, solid - with rubber grips
Aluminum, vented - with rubber grips
Aluminum - with a knurled edge (no rubber grips).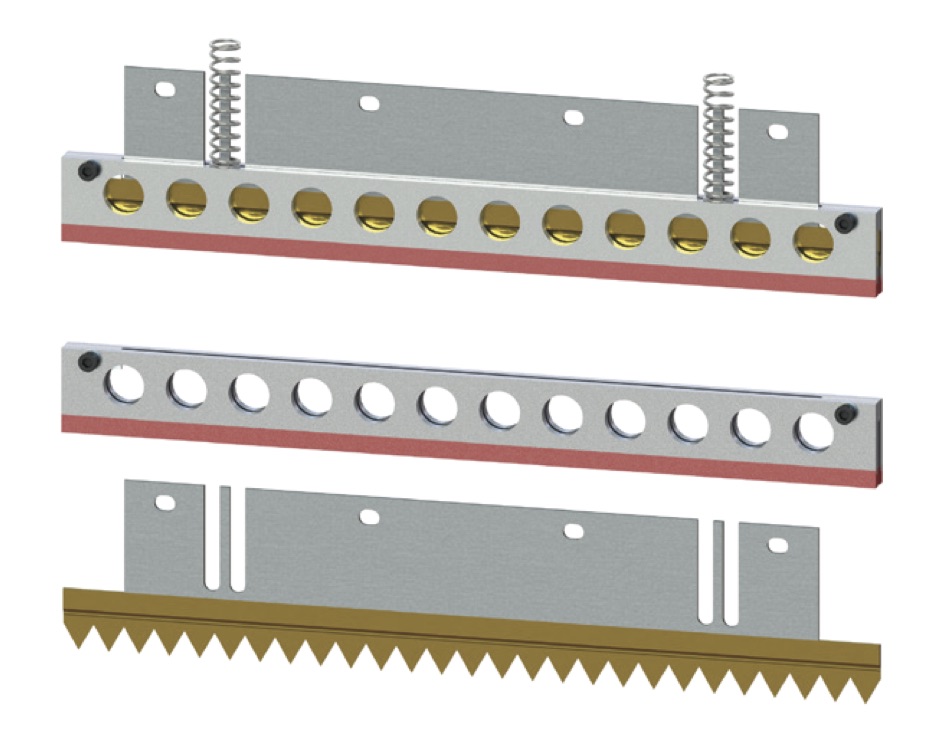 Aluminum stripper plates offer a lighter solution, compared to traditional steel plates; whereas steel stripper plates boast excellent service life, long outlasting the aluminum versions. Vent holes are ideal for bag and film lines that need help dissipating heat.
We also produce a wide range of Gloucester bag knives, with or without slots. Several coatings are available to extend blade life, including FDA approved coatings. Custom tooth spacing and perforation patterns are available upon request. Blades are supplied in 10" increments with a variety of tooth profiles.
We leverage our 100-plus years of industry experience to bring a unique understanding of machine knife composition, providing superior-quality material grades, hardness and finishes, and precise dimensional tolerances to help maximize your production yields.
Interested in learning more? Connect with our Sales Team today!
Phone: 859-647-7383
Fax: 1-859-647-7877
Email: This email address is being protected from spambots. You need JavaScript enabled to view it.
Website: www.tgwint.com