Published: April 25, 2023
In its quest to maintain the highest quality standards, a leading film and packaging manufacturer has turned to the world's first segmented tension-measurement roller.
When you're making packaging for major global brands, quality is critical. It secures your revenue and reputation while maximizing productivity. That's why one of Europe's top suppliers of flexible plastic and plastic laminate packaging and technical films, has recently installed ground-breaking technology from a Swiss engineering firm on laminating lines at its main plant in north-western Germany.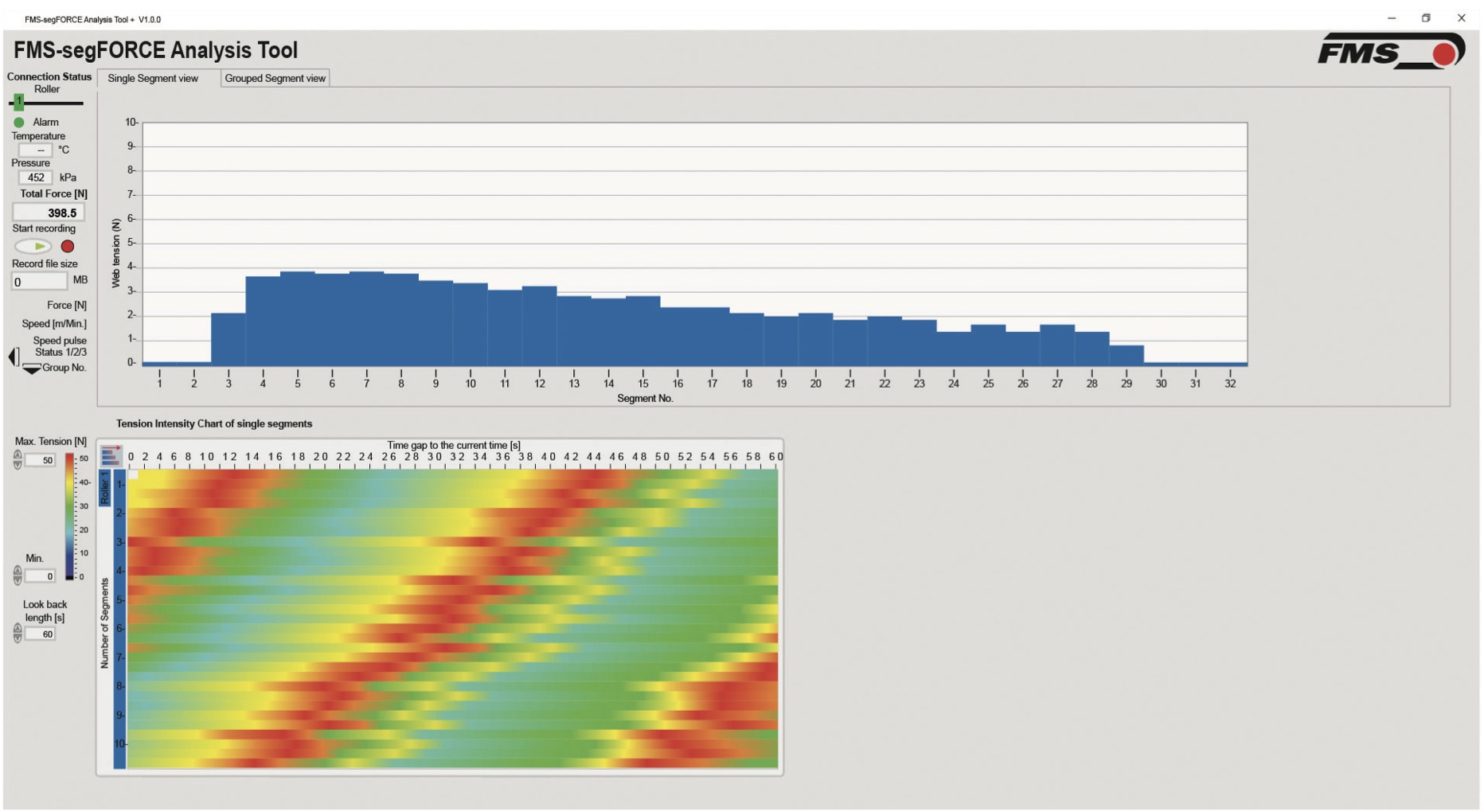 Transformative Technology
The decision was made to deploy the new measuring roller first on one of the triplex laminators. To start with, the dimensions of the laminator and the relevant process data were recorded on site. This input was used to produce a customized measuring roller consisting of 32 segments. The new segmented roller was installed on the line in a short maintenance window of just a few hours.
As a result, the producer can now monitor the tension across the entire width of the web and spot even small, sporadic deviations.
The special adhesive coating on the surface of the roller segments increases the friction between the roller and the material so individual segments rotate easily even with low web tension. This is important because the triplex laminator operates at a tension of just 40 to 100 newtons N (9 to 22 pound-force lbf). To keep the breakaway torque of the segments as low as possible, the supplier uses special, smooth-running roller bearings.
Decisive Data
The responsible engineer for the laminating line says: "The segmented measuring roller helps us definitively assess the properties of our material webs. The measurement and display of a tension profile over the entire web width gives us information about the tension distribution within the web.
With the data from the innovative measuring roller, we can identify disturbance factors and eliminate their causes. The clear display enables us to exclude faulty material from further processing. In this way, we ensure consistently high product quality and save valuable machine capacity at the same time."
How Does it Work?
The unique design of the segmented measuring roller.
The measuring roller features a rigid axis on which individual, movable segments are arranged. The segments are locked pneumatically via a central connection.
Each segment consists of a force sensor, an integrated measuring amplifier and a roller bearing with the rotating shell.
Segments are supplied with power and signals via the axis. The roller is connected to the machine frame on both sides via functional side brackets that also contain all the electronics, fully protected from dirt and other environmental influences.
Ethernet connectivity (PROFINET or other) enables data transmission to a PC or the machine's master controller.
An own software provides a clear read-out of the measured tension values, which are recorded for analysis and optimization. The intuitive user interface allows easy configuration of the roller.
Learn More About the FMS-segFORCE
www.fms-technology.com/en/our-solutions/web-tension/segmented-tension-roller