Published: April 05, 2023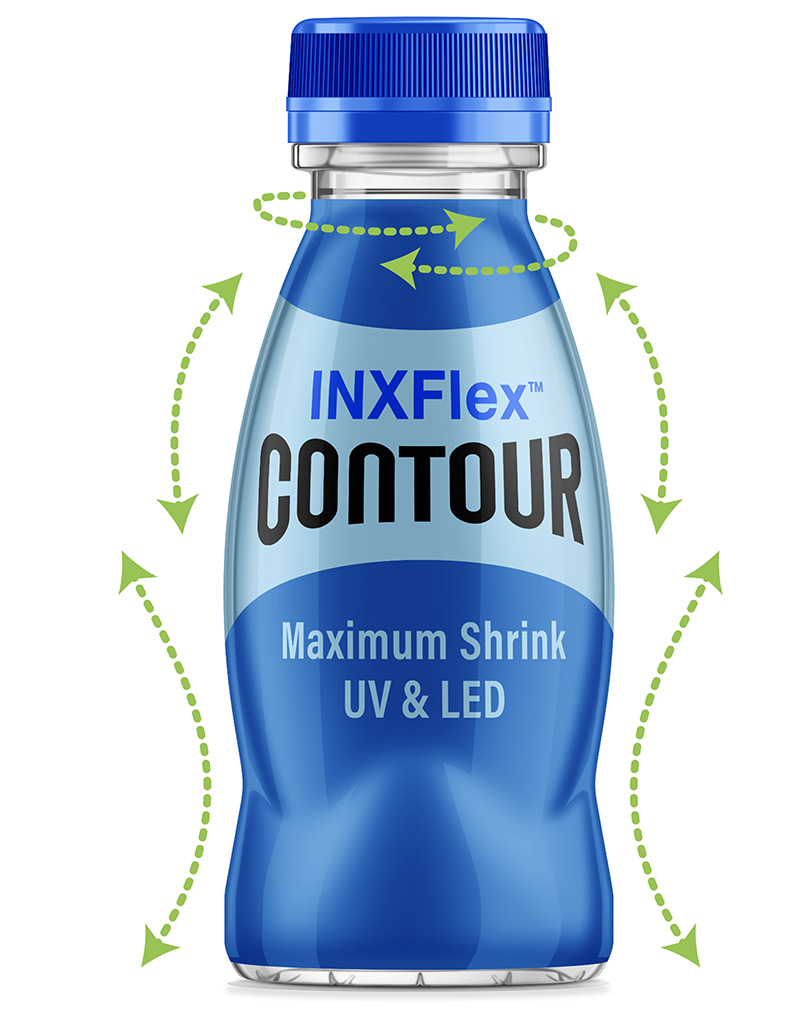 As package printers, converters and others reunite for INFOFLEX 2023, April 17-18 in Columbus, Ohio, INX International Ink Co. plans to discuss how its sustainability efforts continue to evolve. Visitors may meet with INX representatives in booth 635 and learn how the INXhrc®, GelFlex-EB,™ INXFlex™ Contour inks and EcoStage GB-XA Oxygen Barrier coatings benefit brand owners and other customers.
This year's INFOFLEX theme of "Building on the Future" interlaces with the Coloring a Safe and Sustainable Future (CSSF) model INX introduced in 2020. Designed to improve sustainability performance and address the needs of brand owners, customers and consumers, CSSF is aligned with the United Nations 2030 Agenda for Sustainable Development.
Renee Schouten, Vice President of Marketing at INX, said the company's sustainability commitment has evolved to the point where it drives INX's approach in developing new products and processes.
"There has never been more attention to embrace sustainability as a core within our products, services and culture, and it is only increasing. It is rooted in our company's vision and mission for the future," she said. "In addition to the CSSF model, all of our North American printing facilities have committed to a significant reduction of GHG levels before 2030. To achieve this, we are considering potential options from energy providers that will allow us to reduce our reliance on fossil fuels."
Schouten further explained that INX formulates state-of-the-art, environmentally-friendly products by addressing three key product development criteria that help brand owners looking to recycle and meet their circular economy objectives: Material Health and Safety, Product Functionality and Sustainable Supply.
INXhrc natural-based inks are popular with brand owners and food packaging providers since they are safer and more sustainable and reduce regulatory risk. By employing clean, bio-renewable and sustainable ingredients, CO2 emissions are significantly reduced without sacrificing machine, processing or end-use performance. INXhrc also uses fewer chemicals compared to traditional inks and does not contain allergens, nanomaterials, fluorochemicals, fanal pigments, heavy metals, latex or PTFE.
GelFlex-Electron Beam flexographic inks decrease or eliminate lamination layers in favor of surface print. The ultra-high, solid gel-based inks thicken rapidly for high-speed trapping in the wet state and are fluid for CI flexo printing, producing vivid multi-colored print designs for food packaging and a wide range of household, industrial, outdoor, pet food and pet care products.
INXFlex Contour flexographic inks for shrink sleeve applications cure both UV and LED. These inks offer high performance, excellent transfer, fast drying, and printability at high speeds while maximizing shrink contouring and eliminating post-shrink adhesion loss and ink flaking. The Dual Cure (DC) version offers an option to switch from UV or LED unit by unit, opening the door to cure two ways with one ink system for increased efficiencies and lower applied costs.
EcoStage GB-XA oxygen barrier coatings are formulated to address food safety and preservation issues, as well as improvements in sustainability and recycling. The cost effective, high performance coatings allow for mono-material packaging to replace multi-layer packaging for certain food applications, making the package easier to recycle. They offer an alternative to expensive barrier films while extending shelf life and reducing food waste.
INX experts will be available in booth 635 to answer questions about these and Low Migration packaging inks. Visit the INX website for more information on INX's flexographic ink solutions.