Published: February 27, 2023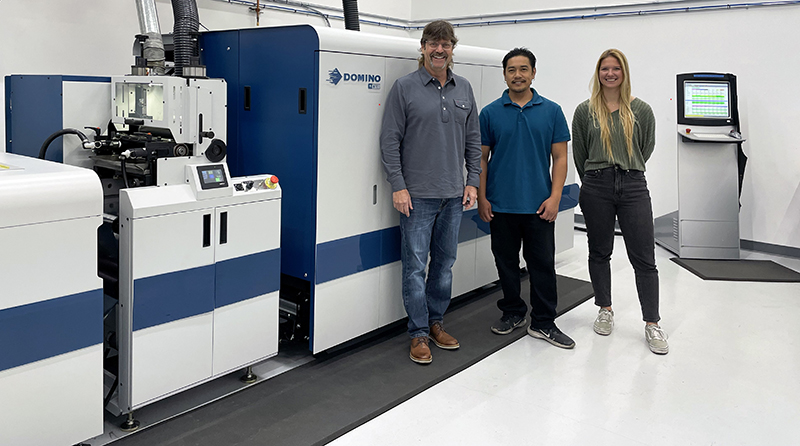 Celebrating its 20th anniversary, Label King has sold more than 3.5 billion labels. The company continues to enhance its business with the addition of the Domino N610i digital UV inkjet label press, their first digital printing asset.
As a prime label printer, Label King prides itself in providing more and being an imperative part of their customers' business. Through a very thorough vetting process to determine who the best partner for their business would be, Label King reviewed multiple digital printing providers and ultimately chose Domino.
The Domino N610i digital UV inkjet label press was installed and began running production in May 2022, helping change their business, making it more efficient. The press provides great flexibility, accommodating smaller businesses with shorter runs of 700 labels, or longer runs of 500,000 labels at 30,000 linear feet, VDP (Variable Data Printing) jobs, or consecutive bar codes. Additionally, it enables Label King to to offer creative packaging solutions with various colors for a customer's SKUs.
The Domino has also enabled Label King to do more on its flexo presses, because those presses are now running only the jobs best suited for them, increasing the company's job capacity. Another key advantage that digital brings to label printing is a reduction in material waste. Advantages additionally go beyond the press, with Domino offering training and a variety of support and personalized service.
For more information on Domino digital printing, visit dominodigitalprinting.com.