Published: February 08, 2023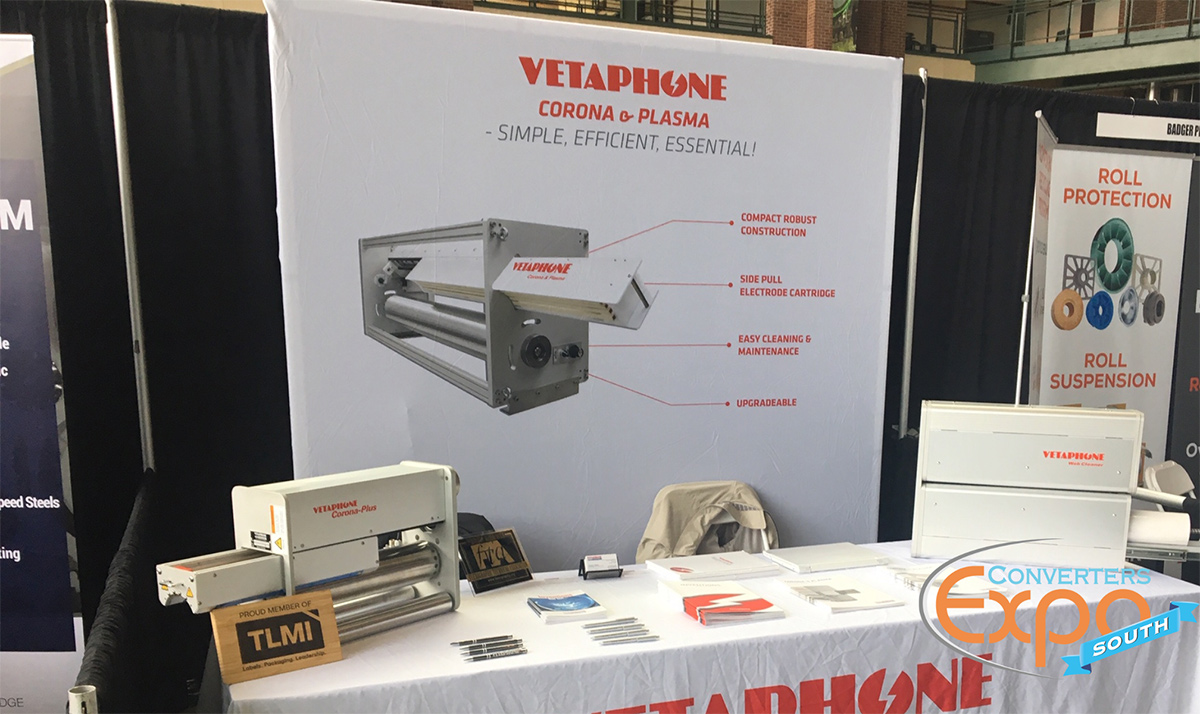 Donnie Hopkins of JDH & Associates will be hosting surface treatment specialist Vetaphone at this year's Converters Expo South in the Charlotte Convention Center, Charlotte, NC, February 22.
Donnie said "We're looking forward to welcoming many visitors to Booth 91 and highlighting the cutting-edge corona and plasma equipment that Vetaphone offers." Donnie will be supported by Ted Wolski, Vetaphone's Sales Manager for the Americas. Both are looking forward to meeting new and existing customers and explaining to them the background to Vetaphone and the vast depth of surface treatment knowledge available for converters to tap into.
Ted commented: "Converters Expo South comes at an ideal time for companies to engage in discussions on improving production efficiency with Vetaphone's highly controllable technology. As the market continues to recover from the pandemic and supply chain issues, there has never been a better time to do this, and it starts with surface treatment."
Vetaphone has enjoyed rapid growth in the U.S. market in recent years and now has an extensive sales network covering all States supported by locally based engineering and technical support, and a fully stocked parts warehouse in Texas. With a family history of corona that dates back to its invention in the 1950s, no company is better placed than Vetaphone to manage the expectations of today's ultra-competitive package print market.
Learn more at www.vetaphone.com.