Published: January 31, 2023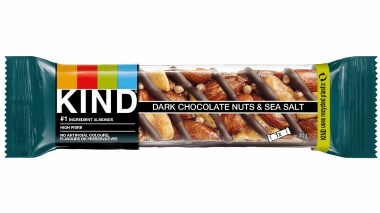 As everywhere in the food industry, foreign bodies are absolutely not wanted in sweets or snacks. Modern inspection systems therefore guarantee safety at today's packaging machines. A new X-ray inspection system by Mettler-Toledo, for example, was developed specially to detect foreign bodies in small, individually wrapped snacks and sweets at high production speeds. It makes cost efficient inspection possible right after flow wrapping or sealing individual products.
The compact inspection system is equipped with an integrated ejection mechanism and supports operation at belt speeds up to 120 meters per minute. This makes it possible for the first time to adjust X-ray inspection to the high speeds of many tubular bag or sealing machines, which are used in the confectionery industry for packaging individual products, says the manufacturer.
Even very small foreign bodies are detected with a high degree of accuracy. And as individual bars rather than entire sales units are checked right after leaving the tubular bag machine, and are then if necessary ejected, there is also a saving of costs.
At interpack in Düsseldorf, Germany from May 4-10, 2023, trade visitors will learn about the latest developments and trends in the sweets and snack industry. Especially in halls 1, 3 and 4 the focus will be on innovative processing and packaging developments for the confectionery industry. For more information, visit https://www.interpack.com.