Published: January 26, 2023
Orion Engineered Carbons (NYSE: OEC), a global specialty chemicals company, has announced it will sharply reduce air emissions at its Borger, Texas, plant with new control technology.
The $60 million project also involved upgrading the site's cogeneration system, which takes heat created by the carbon black production process and converts it to electricity that can be used by the plant. The electricity is also sold back to the power grid. Such energy conservation equipment is used by many Orion plants worldwide.
"Investing in emissions control technology and generating more clean energy are key to our commitment to sustainability," Orion CEO Corning Painter said. "I want to commend our engineers, the Borger team and our contractors for the timely completion of this complex project despite the Covid-19 pandemic and supply chain disruptions."
The new emissions technology will lead to a major improvement in air quality, eliminating 23 tons of nitrogen oxide and sulfur dioxide emissions per day – a 90 percent reduction. The Borger plant produces carbon black for rubber and specialty clients.
Orion also recently upgraded its emissions control technology at facilities in Ivanhoe, La., and Orange, Texas. Later this year, Orion plans to finish its final U.S. emissions project at its site in Belpre, Ohio.
"We are proud that we've upgraded these plants, but it was an extremely demanding undertaking," Painter said. "As we complete the Belpre project, Orion will have significantly more free cash flow to invest in growth projects. 2023 marks a new era for the company."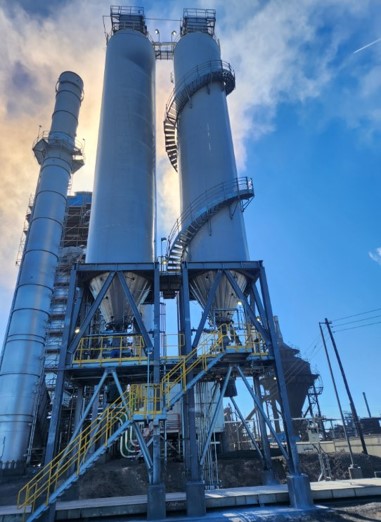 Upgrading the Borger plant supports Orion's efforts to achieve the targets in its sustainability-linked term loan. Last year, Orion was one of the first public companies to take out such a loan, which has interest rates that go up or down depending on whether a company meets specific environmental, social and governance goals.
For more information, please visit orioncarbons.com.