Published: January 05, 2023
TekniPlex Consumer Products, a globally integrated provider of innovative solutions through materials science and manufacturing technologies, will showcase its significantly expanded selection of GeoPack sustainable packaging products at the International Production & Processing Expo (IPPE), Booth B6539, January 24-26 in Atlanta.
TekniPlex Consumer Products also will display its broad range of egg cartons, fruit trays, and protein trays, including solutions in molded fiber, recycled and virgin PET, and foam polystyrene. Notably, this year's IPPE marks the first show that TekniPlex will exhibit under its newly integrated division and brand, rather than that of its legacy and widely-known subsidiary, Dolco Packaging.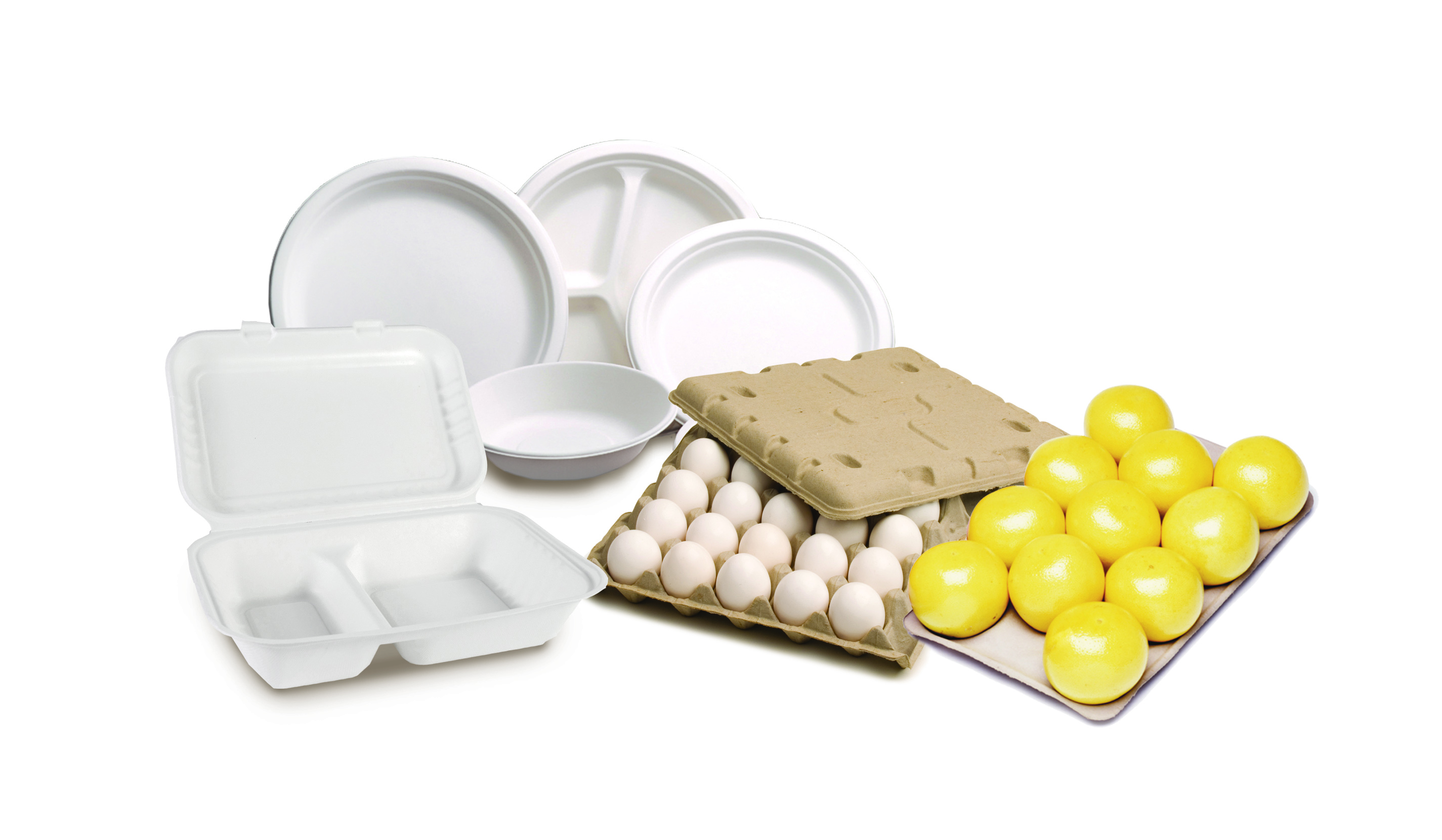 GeoPack: Sustainability Criteria that Considers the "4 Rs"
TekniPlex's GeoPack solutions meet defined sustainability criteria comprising varying combinations of materials science sustainability's "4 Rs" – reduce, recycle, reuse and renew – including biodegradable or compostable materials, post-consumer recycled content, recyclability, renewable substrates, and legislation compliance. The goal is to deliver solutions tailored toward customers' sustainability metrics, including providing information on specific products' environmental impact.
Initially comprising paper, fiber, and polylactic acid (PLA) products derived from corn and beet plants, GeoPack has been exponentially expanded to include a broad range of sustainability-minded materials science solutions, including but not limited to:
Molded fiber egg cartons and trays
Molded fiber agricultural trays for produce
Recycled polyester (rPET) egg cartons comprised of 100% post-consumer recycled (PCR) content
PET Protein Trays & Egg Cartons
Also at IPPE, TekniPlex Consumer Products will display its PET protein trays, which offer premium product display while addressing common packaging challenges prevalent in the poultry industry. The trays are made of 100% PET and contain up to 50 percent postindustrial recycled content. They also are 100% recyclable in communities where recycled programs are offered.
A drop-in replacement for foam polystyrene trays, TekniPlex's PET protein trays are shatter-resistant even in harsh, cold environments. In addition to its more sustainable substrate, the trays utilize a proprietary technique called Hidden Rim Technology, which prevents the overwrap film from tearing and creates freight and shipping efficiencies. Because the trays pack denser, customers can increase shipping volume per truck, reducing the number of truck trips needed.
Elsewhere along the supermarket perimeter, TekniPlex also will showcase its 100 percent recycled PET egg cartons, including the new 2x6 bi-fold design.
"The substantially broadened GeoPack selection, as well as the PET processor trays and egg cartons, exemplify our commitment to sustainable materials science solutions that meet our customers' needs for product protection, performance and eco-friendliness," said Eldon Schaffer, CEO of TekniPlex Consumer Products. "The solutions align with our promise to maintain continued progress across materials science, supply chain efficiencies, promotion of bio-based and PCR resins, and all areas relevant to sustainability."
For more information, visit www.tekni-plex.com/consumer