Published: September 06, 2022
By Susan Stansbury, Industry Consultant
This is Part Four of our series: Rust to Tech. This edition is another indication that converting and associated industries have made a leap from the old rust belt days into a world of technology and advancement.
Here I cite instances of converting markets with associated manufacturing technologies. One example of how to begin the overview is to look at one company supplying numerous markets and using tech developments to serve customers using a nucleus of strengths.
A Rebel Converter
Labeling and product identification in packaging are essential to consumer interest and recognition. In the canister wipes segment, Rebel Converting's X-Treme canisters feature digital high-resolution printing which allows print of any design or graphic. Labels can be sequentially numbered, have different sets of numbers on them, or include unique images. The labels are in-molded — melted into the canister for durability.
With the approach taken by Rebel Converting to do digital printing, prototyping becomes easier. Artwork changes are quick with short lead times. Full digital technology allows Rebel to provide customers with sample canisters identical to those from a final production run. Canisters are prototyped for customers to test market new products, brands and designs.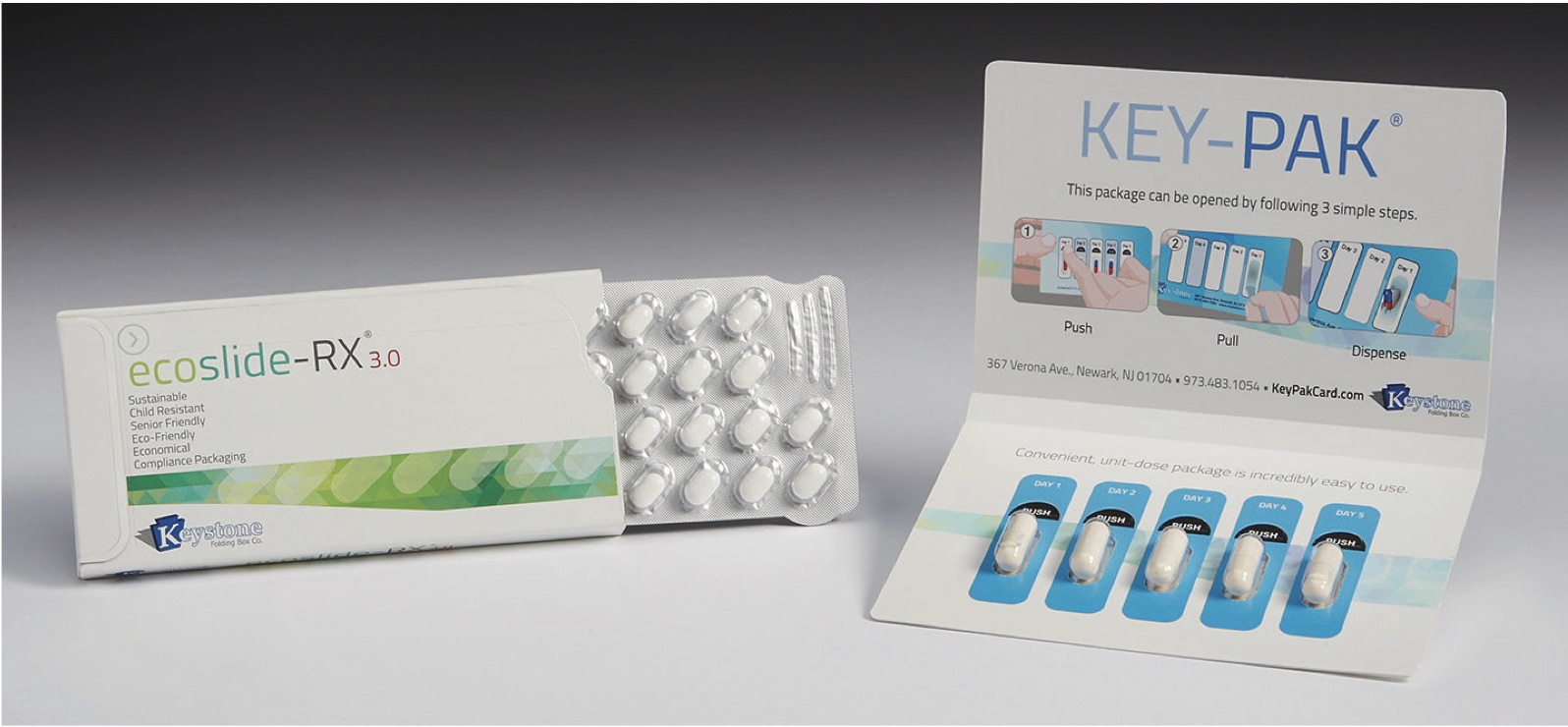 Sustainability & Environment
Some say plastics will never be biodegradable. Responding to market interest, Suominen, a U.S. and European supplier, has introduced a nonwoven substrate, Hydraspun Circula, which is bio-degradable, plastic-free and can be used in multiple applications.
STEM is a new line of bug killer sprays and mosquito repellents that is powered by botanical extracts formulated in combinations to optimize effectiveness. The entomologist-tested and scientifically engineered one-stop pest control shop is designed to be effective in killing or repelling bugs, but safe to use around humans and pets. The plant-derived active ingredients like lemongrass, mint and rosemary oils help fight nature with nature. STEM insecticides and repellents have no added dye, fragrance or harsh chemical odor.
Producers are addressing traditional blister packs with paper, film, plastics and foils used to protect medical and specialty contents. For example, Keystone's Ecoslide-RX compliance package includes updated re-closable safety features. The award-winning Ecoslide-RX is made from 100 percent recyclable paperboard and is easily separated from its internal blister for recycling. The blister is disposed of but contains only a fraction of disposable plastic when compared to bottles.
According to Converting Quarterly which features web processing and finishing technologies, there are three "top trends:"
Flexible structures, including flex packs, emphasizing medical devices and pharmaceuticals;
Sustainability with newer recyclable polymers as an alternative to biodegradables; and
Printed electronics specifically with growth in the healthcare industry.
Digital Manufacturing
Procter & Gamble and Microsoft Corp. have announced a new collaboration to leverage the Microsoft Cloud impacting the future of digital manufacturing at P&G. The two companies will co-innovate to accelerate and expand P&G's digital manufacturing platform and leverage the Industrial Internet to bring products to consumers faster and improve productivity to reduce costs.
"Together with Microsoft, P&G intends to make manufacturing smarter by enabling scalable predictive quality, predictive maintenance, controlled release, touchless operations and manufacturing sustainability optimization — which has not been done at this scale in the manufacturing space to date," according to P&G.
Further on the equipment side, current production lines increasingly include automation with complete system integration to ensure that synchronized conveyors, modules and robots work perfectly with up-stream and downstream equipment.
Following the pandemic, with supply chain materials and logistics issues, U.S. manufacturers are moving to make more parts and substrates domestically. In addition, according to Deloitte, "The manufacturing industry is building back fast, undeterred by significant labor and supply chain challenges."
The stress on disposables retailers from wipes to masks and tissue products has led to manufacturers making a wider array of items in-house. Why order from afar when, "We can expand our capabilities and make it right here." Enabling that determination is continued sales growth. Protective inventory build-up also is far removed from the just-in-time era.
Many of these examples are leading indicators of the next generation of technologies that will be "disruptive." This will change the converting world for manufacturers. Coming up is the last chapter in this series focusing on disruptive technologies.
About the Author
Susan Stansbury is a converting advocate with extensive experience in the paper, converting, printing and related industries serving in roles including sales and marketing management.