Published: August 22, 2022

Mamata's legacy business of converting equipment with over 5000 machines installed globally in 90+ countries give us the experience and confidence to deliver unmatched productivity and efficiency on our machines.
With a full-fledged demo center, spare parts warehouse in Florida and local tech support in east and west coast of USA, we are geared to provide best pre-sales and after-sales support in the market.
Mamata's converting Machinery range includes high-speed Wicketers, high-speed flatbed poly bag machines and versatile pouch machines.
Mamata Wicketers are high-speed and easy to operate. We have designed it for optimal output and price combination. With speed up to 425 cycles / minute, we offer widths 600 mm (24"), 800 mm (32") and 1000 mm (40"). You can make conventional bread bags to diaper / hygiene bags, E-Commerce bags, String zipper bags, Produce Bags, etc. For string zipper applications, we offer fastest production rates of up to 250 bags / minute.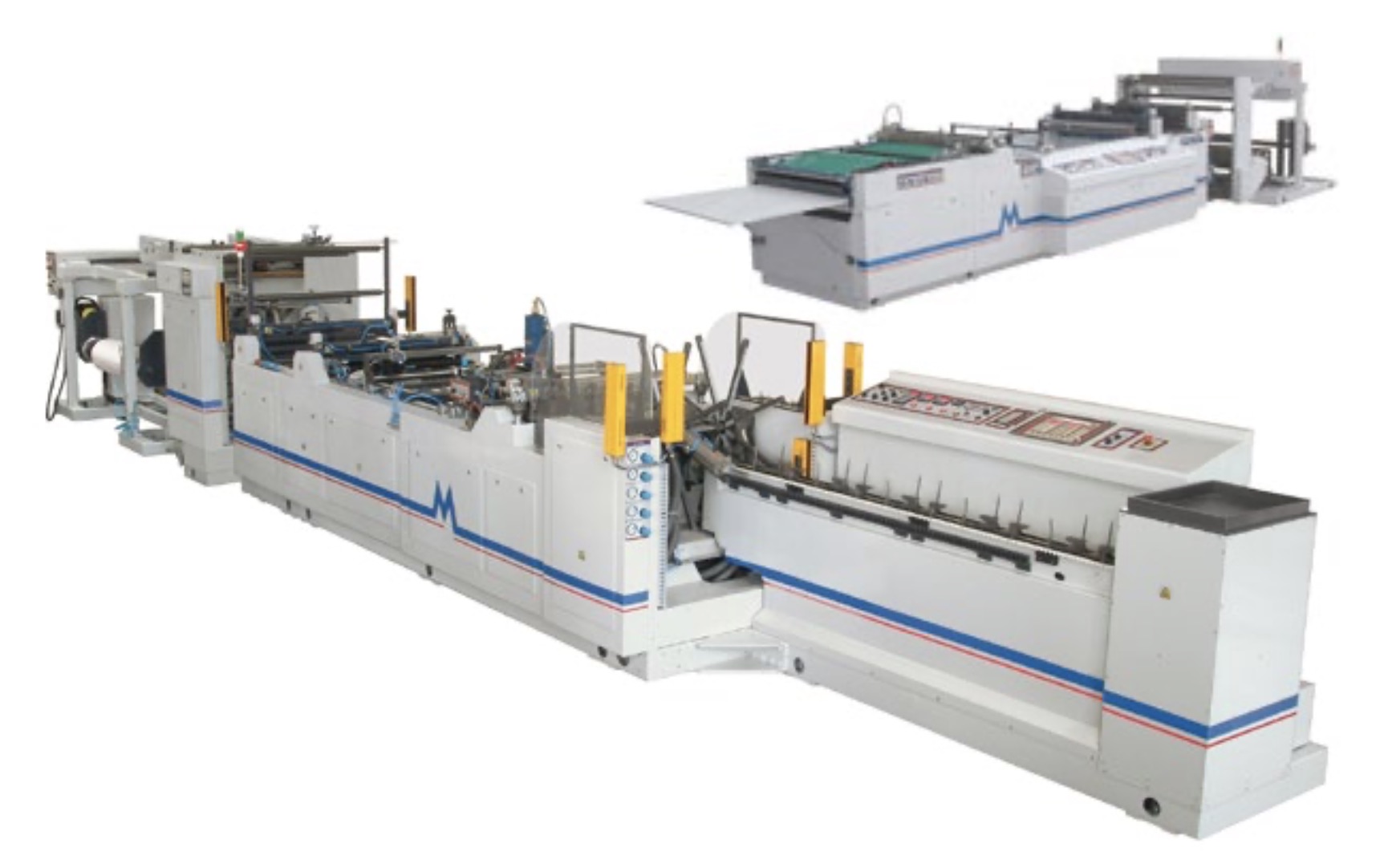 Our Flat Bed Polybag Machines are available in widths of 600 mm / 750 mm / 1000 mm / 1200 mm / 1400 mm. With speeds of upto 400 CPM, we offer Solid Roll configuration and Split Roll configurations. Fastest changeovers (under 10 minutes) from Side seal to Bottom seal to twin seal on our Universal Machines sets us apart from our competition. We offer complete solutions for applications like E-commerce mailer bags, diaper / hygiene bags, heavy-duty fertilizer / salt / potting mix bags, string & flange zippered bags on these machines.
Our pouch Machines are avail- able in widths of 410 mm / 610 mm/ 820 mm and 1020 mm. With speeds of up to 250 CPM, these are the most versatile Pouch machines available in the industry today.
Our Ability to run recyclable Mono-material recyclable structures makes us unique.
Our Pouch machines can be configured to make simple 3 side seal Pouch to the complex flat bottom pouch from multiple webs with Print registration control. With patents in USA, Europe & Japan for flat bottom pouches, we are the only company that offers machines to produce flat bottom pouches with terminated gussets & zippers in 2 lanes.
We also offer machines for flower/candy sleeves, non-woven fabric bags, laminated woven sack making, etc.
For end users and brand owners, our Horizontal Form Fill & Seal Roll stock Machines are available with speeds up to 120 Pouches / Minute filling speeds and covers pouch sizes from 80 – 300 mm.
Our Premade Pouch filling systems can handle pouch sizes from 125-300 mm width. This range takes care of nearly 99% of the Single serve pouches to club size pouches. This machine is designed to handle regular 3 side seal Pouches, stand-up Pouches with or without zippers as well as Flat Bottom Pouches with terminated gussets and zippers with same ease.
Both our rollstock and premade pouch fillers are the fastest simplex machines available in the industry using conventional servo technology. Our rollstock machines runs 120 ppm mechanical speeds and our premade pouch fillers can fill pouches at up to 65 ppm in simplex format.
With quickest changeovers in the industry, these machines are set to change to course of the packaging industry.
For more information on our Products, visit our website www.mamata.com or write to us on This email address is being protected from spambots. You need JavaScript enabled to view it..