Published: August 12, 2022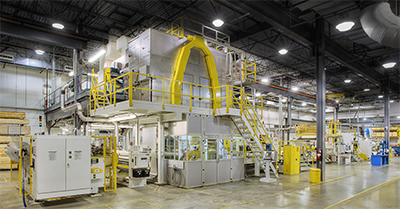 Davis-Standard will be exhibiting at booth #N5665 during Pack Expo in Chicago, on October 23-26, 2022. The company's portfolio of extrusion coating, liquid coating, cast film, sheet, thermoforming and blown film machinery will be promoted along with Deacro off-line slitting rewinding and terminal equipment.
Systems and equipment solutions, including controls and feedscrews, can be engineered to support applications in food packaging, construction, agriculture and medical.
Davis-Standard is committed to engineering systems that are reliable, environmentally friendly and offer a high return on investment. All equipment is backed by robust aftermarket support, parts availability and customer service. For more information prior to the show, visit www.davis-standard.com.