Published: March 15, 2022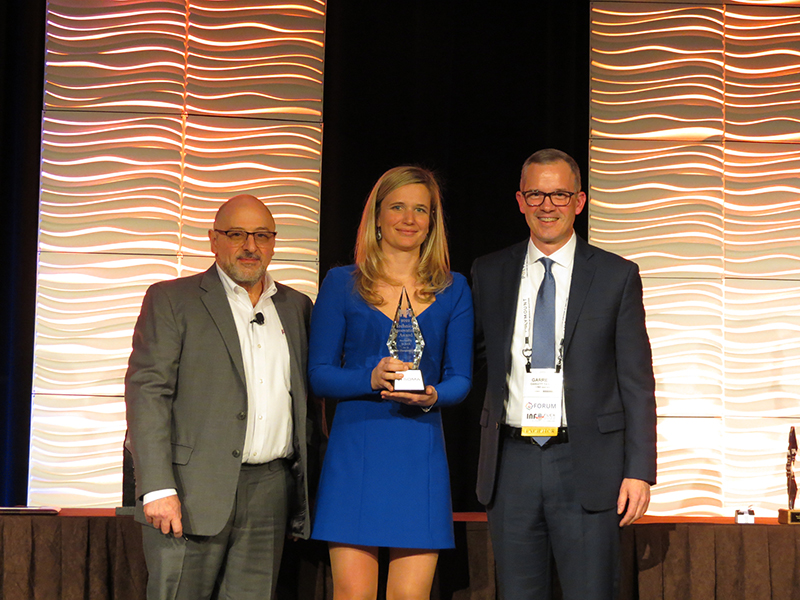 SOMA, producer of flexographic printing presses, plate mounters, laminators and slitter rewinders, has announced that its SOMA Changeover Wizard has received a prestigious 2022 FTA Technical Innovation Award in the heavy metal (converting equipment) category. SOMA Changeover Wizard is an innovative component of new SOMA Optima flexo presses.
For more than 25 years, the FTA Technical Innovation Award has recognized the most innovative and impactful technologies for the ever-evolving package printing and converting industry. Recipients of the Technical Innovation Award are deemed by a panel of industry experts to have the potential power to change flexography's future for the better. They include innovative technologies that utilize the flexographic process or have been designed specifically to enhance flexographic printing.
With a lack of skilled press operators and upward and downward pressures from digital and gravure, flexo needs to meet the challenges of efficient changeovers while under the operation of a novice workforce. The SOMA Changeover Wizard is a flexo press user interface that guides the press operator during all the steps involved changing from one job to the next. In doing so, it reduces the number of tasks or may shorten tasks required, defines their optimal order, and automates as many steps as possible Due to connection to cloud-based recipes, the usage of correct data for job setting is ensured, therefore minimizing operator error. It is designed to be used by anyone. Both the primary press operator—as well as any assistant—may use the Wizard simultaneously.
Notes from the FTA Technical Innovation judges commented that the SOMA Changeover Wizard attempts to address a much bigger industry problem of pure technical staffing. The ability to guide an operator through a changeover is extremely helpful and valuable. Because of the current workforce situation, the judges saw a big value in the technology.
"It's an exciting time for SOMA in North America," comments Garrett Taylor, SOMA US and Canada Sales Director. "We have announced our partnership as co-founders of soon-to-open Flexo Xperience Center, which brings the industry's best innovation providers together in one place. We are building a nice installed base of SOMA Optima presses along with SOMA mounters. And now, we are grateful that we can showcase the Changeover Wizard as a great example of SOMA Intelligent Automation."
Learn more at www.soma-eng.com.