Published: February 10, 2022
TAPPI's membership recently elected three industry leaders to serve on its Board of Directors.
Lawrence Anker, Ph.D. - Anker is currently the Director of Commercial Operations for Solenis. His credits include: BS in Chemistry, Mathematics and Physics at Washington and Lee University; Ph.D. in Chemistry at Penn State University; International Paper's Erie Research Center; Ashland's Drew Industrial Research Center; 23 years at Ashland/Solenis including polymer chemistry group leader, applications lab manager, field applications group leader and functional chemistry applications group leader.
Anker was awarded a Fulbright Fellowship in 1987 and was selected as a TAPPI Fellow in 2012. He is the former chair of the TAPPI Paper and Board Division, as well as the Additives committee, and served as chair of the Centennial Celebration Steering Committee (PaperCon 2015). Member of the Student Summit Steering Committee and current instructor for TAPPI's Introduction to Wet End Chemistry course. Anker will serve a three-year term on the Board.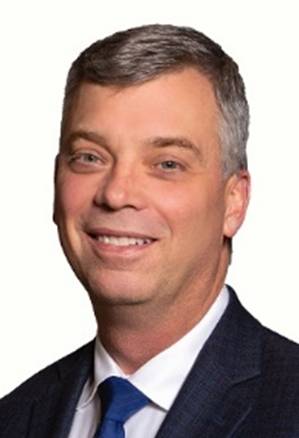 Michael Farrell - Farrell is the Executive Vice President (EVP) of the Mill Division at Graphic Packaging. In this role, he is responsible for eight paper mills, four integrated virgin mills and four recycled mills totaling 4.2 million tons of annual production. He is also responsible for Health, Safety and Environment (HS&E) affairs and Open Market sales.
Farrell has been in leadership positions with Graphic Packaging for 15 years: General Manager of the Middletown, Ohio mill; Sr. Manufacturing Manager at the West Monroe, LA mill; VP, Recycled Board Mills; Senior Vice President, Supply Chain; EVP Mill Division. Prior to Graphic Packaging, Farrell worked for The Newark Group in their mill divisions.
He holds a degree in Pulp and Paper Engineering Technology from Sault College and an MBA from Xavier University. Farrell is an adjunct professor at Western Michigan University and current president of the WMU Paper Technology Foundation. He was will serve a three-year term on the Board.
Kim Nelson, Ph.D. - Nelson, Chief Technology Officer for Nanocellulose at GranBio USA, was initially slated to retire from the Board in 2022, but was elected for an additional term to be completed by March 2023. Nelson has more than 15 years of experience in the pulp, paper and biorefinery sectors. She holds 19 patents and over 50 patents pending in biorefinery processes and nanocellulose. She holds a Ph.D. in Chemical Engineering from Georgia Institute of Technolog; M.S. in Pulp & Paper Science & Engineering from the Institute of Paper Science and Technology.
After participating in TAPPI's Student Conference in 2001, Nelson joined TAPPI as a Student Member. Since that time, she has served on five committees within the Nanotechnology and Women in Industry Divisions.
For more information, visit TAPPI's website.