Published: February 03, 2022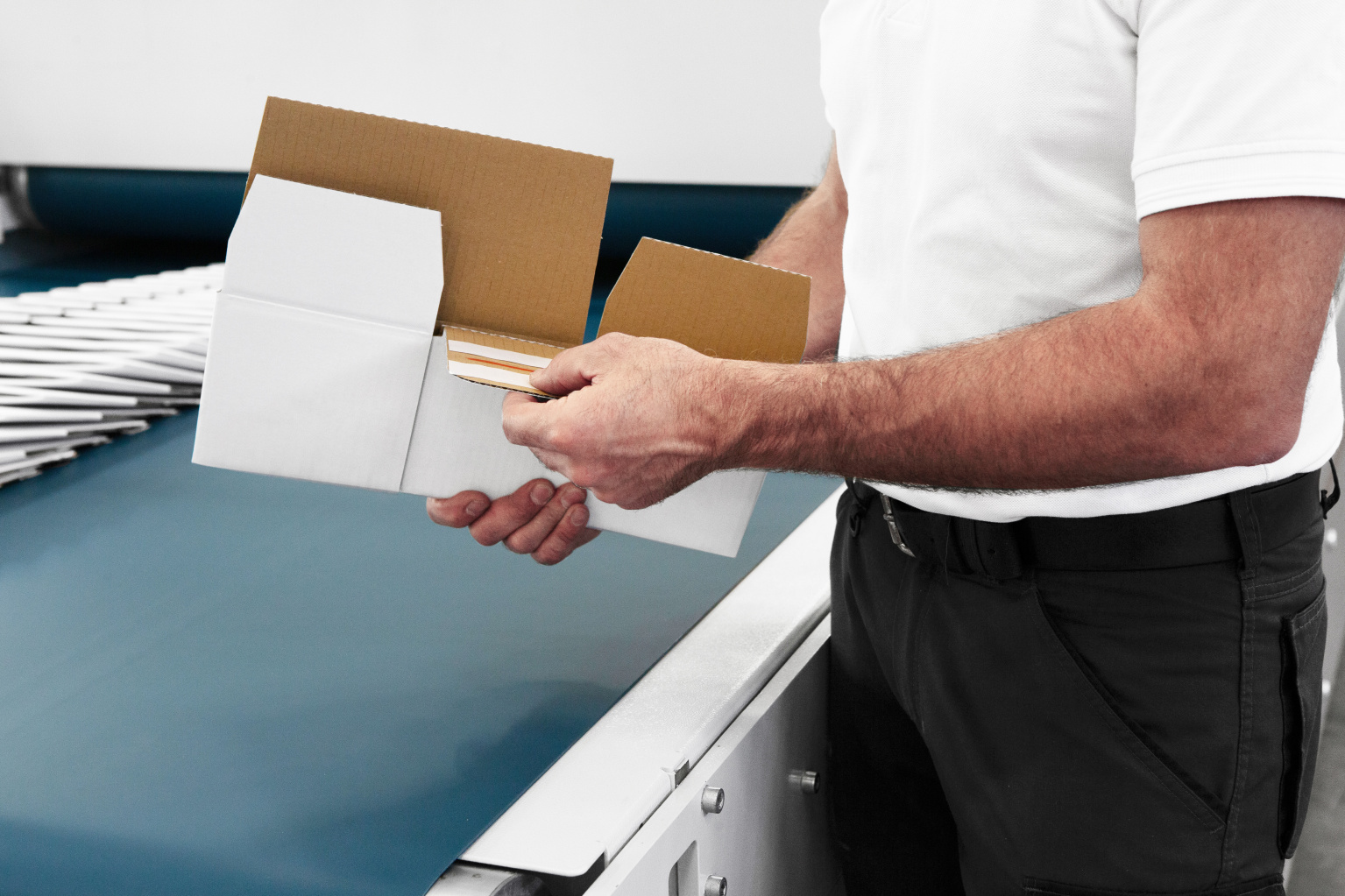 Leading global manufacturer of print and packaging technologies, BOBST, has unveiled the new EXPERTFOLD 165 e-commerceversion. This larger version of the high-tech EXPERTFOLD 145 l 165 folder-gluer is now available with innovations for digital retail.
Already a highly configurable and modular design, delivering unmatched flexibility and versatility, two new modules have been added to the 165 version: POLYVACUUM and GYROBOX. Their objective is to add value under the pressures of e-commerce. Already available for the MASTERFOLD 170 and 230, these two modules have been customized for the EXPERTFOLD 165 and are now available on this flagship for the folding-gluing of litho-laminated boxes.
POLYVACUUM was designed to unlock versatility. Bespoke upper transports allow the installation of external application tools, while the lower vacuum transports ensure extremely stable transport of the blanks. POLYVACUUM fits special folding devices as well as in-line applicators of strips and self-adhesive tapes, needed for e-commerce boxes.
GYROBOX can pivot blanks at any angle from 0° to 180° in the running direction. Enabling converters to keep pace with heightened e-commerce demands, GYROBOX rotates boxes that normally require two passes in one single pass. The system can rotate left to right or right to left, allowing even complex boxes to be run at speeds of up to 250 m/min.
Even when GYROBOX is not used, blanks can be folded and glued without any hindrance at full machine speed. This enables the fast and cost-efficient production of speciality boxes, further increasing the potential for diversification, together with POLYVACUUM.
A rapid turnaround from clicks to delivery is essential to sales and the customer experience. EXPERTFOLD 165 e-commerce produces a wide range of boxes in a single production line, with efficient production even for complex boxes.
Able to support digital transformation for packaging converters, the machine is equipped with MATIC automation technology and remote control. The swift setups and changeovers are also due to the fact that the entire folder-gluer and the different modules are managed through an HMI, allowing users to save and retrieve settings on demand.
Ready for the transition to Industry 4.0, the EXPERTFOLD is already available with Helpline Plus and BOBST Service Apps, allowing remote access for fast and effective production monitoring and assistance.
To learn more, visit www.bobst.com