Published: February 03, 2022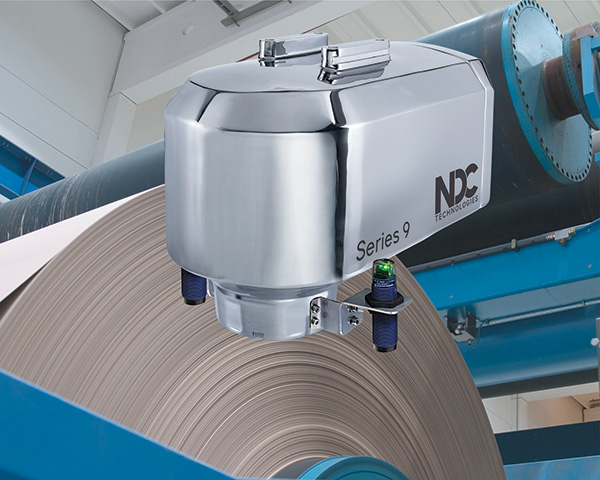 NDC Technologies, a global leader in intelligent, connected measurement and control solutions, introduced its new Series 9 on-line gauge for food, bulk industrial material and tobacco processing applications in 2020. This innovative solution is seeing great interest from numerous manufacturers in these industries.
The company has taken this gauging system one step further and developed a powerful measurement solution specifically for the converting industry – the Series 9 Converting gauge. "The Series 9 gauge is the sum of what we've learned over the past years to meet the manufacturing challenges faced by the converting industry," said Mark Rainville, product manager for NDC's film extrusion and converting businesses. "We're excited to deliver the best-in-class, best-in-value measurement system on the market today. This product is equipped with a unique set of capabilities for unparalleled measurement performance across a wide range of converting applications."
Delivering immediate and long-term value to converting processes, the Series 9 gauge provides the following benefits to customers:
Greater Process Vision – when integrated with NDC's high-performance single-beam scanners, such as the new SlimTrak II and Pro.Net TDi web gauging controller, it provides process vision far beyond that of conventional in-process measurement systems. Users can effectively perform ultra-accurate measurements of moisture, coat weight, degree of cure and film/layer thickness across a wide range of converting applications such as extrusion, coating and lamination.
Long-Term Stability – delivers ultra-reliable operation with no need for recalibration, systematic monitoring or correction for drift
Advanced Diagnostics – includes powerful features for preventative maintenance to ensure maximum uptime
Lowest Cost of Ownership – easy operation and maintenance enables manufacturers to realize immediate and long-term value over the lifetime of operation
For more information, visit www.ndc.com.