Published: December 16, 2021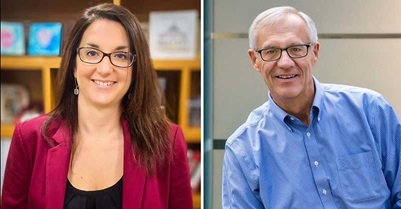 FLEXcon Company, Inc., an innovator in adhesive coating and laminating, announced that Lavon Winkler will retire as President & CEO effective, January 30, 2022, and that Aimee Peacock, former Chief Financial Officer, has been promoted to President of FLEXcon North America.
Aimee Peacock joined FLEXcon as CFO in 2018 to assume financial oversight of the daily operations of FLEXcon N.A. She comes from a strong background encompassing extensive and diverse experience in financial analysis, financial modeling, forecasting and budgeting. Experienced in supporting large global public companies (Brooks Automation and Rogers Corporation), she is an influential leader as evidenced by her ability to transform organizations both culturally and operationally as they develop talent, navigate growth and plan for sustainable and prosperous futures.
During her time at FLEXcon, Aimee has focused on integrating technologies and data analytics to drive problem-solving and improve efficiencies. She was named one of Worcester Business Journal's 40 Under Forty in 2020. Aimee has clarified the company's finances by providing financial transparency and education and has helped transition FLEXcon to a servant leadership model of management, promoting a culture of respect and continuous improvement.
Aimee's contributions go beyond financial leadership. She recently received an Advanced Executive Certificate on Management, Innovation and Technology from MIT's Sloan School of Management. She is an active participant in TLMI, serving as Chair of the TLMI Sustainability Awards Committee. She is also a founding member of Chief in Boston, a private network built to drive more women into leadership positions and strengthen their leadership journeys. As the first female to hold the role of President at FLEXcon, Aimee will continue to inspire women in all industries.
"I am truly honored and humbled by this opportunity," shared Aimee. "I extend my gratitude to the McDonough Family for trusting me with the immense responsibility of leading the organization into the future."
For more information, visit https://www.flexcon.com.