Published: July 12, 2021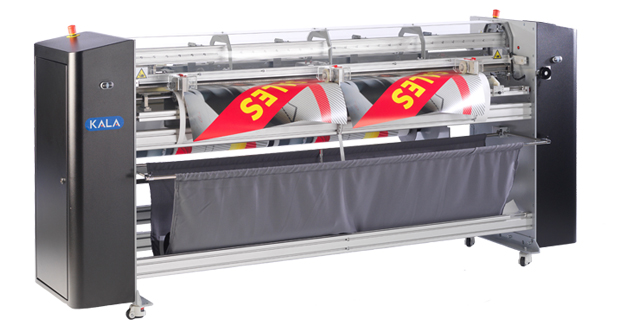 Supply55, Inc. and Kala SAS are pleased to announce the release of the Kala XY trimmers for use in automating trimming and finishing output from digital printers including wallpaper, posters, labels, banners, signs and more.
"The Kala XY trimmers are an efficient accurate solution for trimming and finishing digital images resulting in productivity gains and operating cost reductions for print providers," said Chase Pender, marketing manager, Supply55, Inc.
Benefits of Kala XY trimmers include:
Increased productivity and operating cost reduction through improved efficiency;
Robust design available in three (3) different models;
User friendly control panel is easy to understand and simple to operate;
Precise accurate "X" and "Y" cuts with on-the-fly controls to maintain accuracy;
Self-sharpening "X" cutting blade with counter blade;
Three (3) "Y" cutting blade holders standard with additional single or double blade holders available;
Cutting speeds up to 60 feet per minute;
Maximum working width of 65 inches;
Automatic mark reading for cutting accuracy;
RIP support from SAI, Caldera, Onyx, and others; and
Multi-language support.
For more information, visit https://supply55.com.