Published: June 08, 2021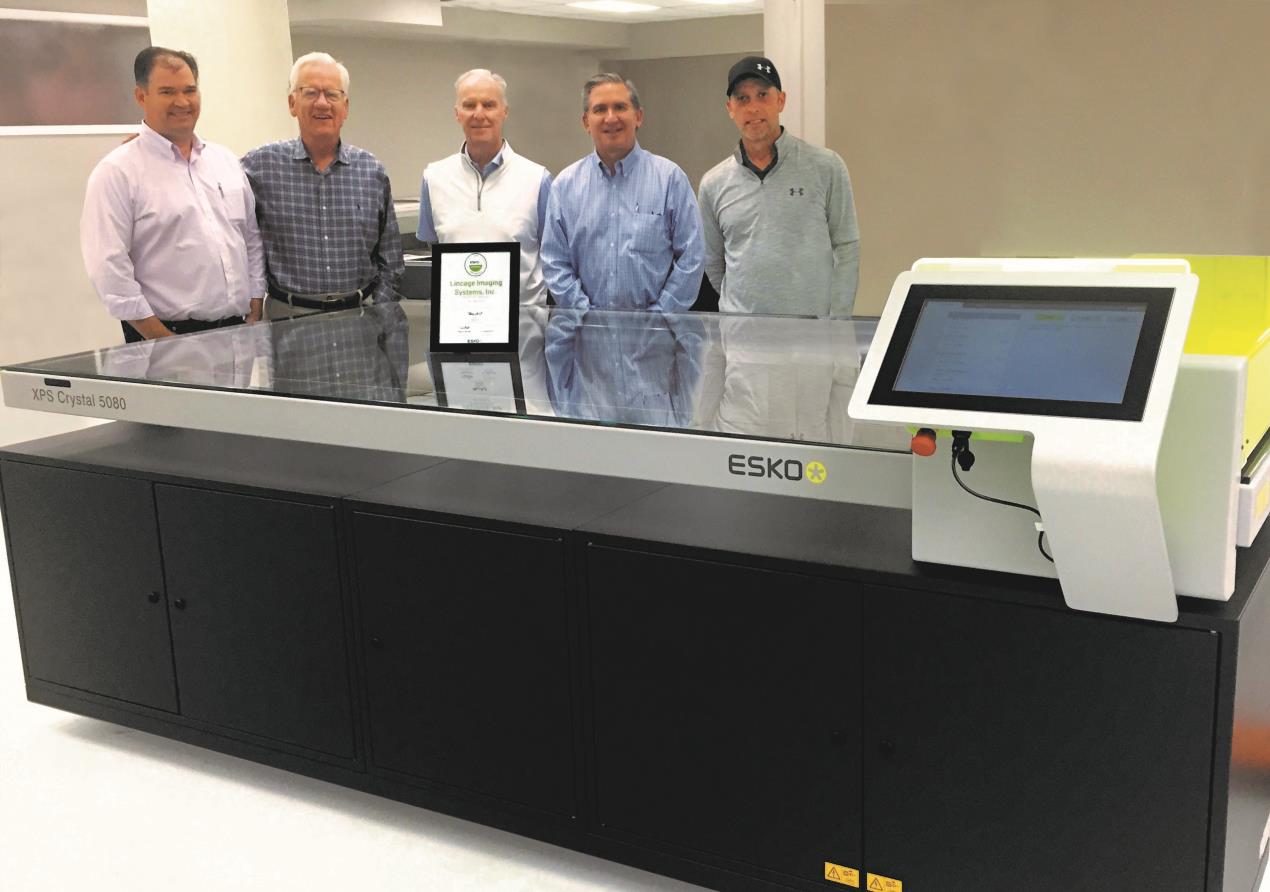 Lincage Imaging Systems ('Lincage'), the Philadelphia-based packaging pre-press and flexographic platemaking specialist, has become the first company in the U.S. to receive 'best in class' certification under the XPS Crystal Program from Esko.
"The XPS Crystal Program was developed to recognize those businesses that consistently produce premium flexo plates, which lead to superior flexographic print quality," said Julian Fernandez, flexo business development manager, Esko. "This certification underlines the superb performance of the Lincage team, recognizing their dedication, professionalism and commitment to producing excellence in flexographic plates."
Established to meet the needs of the consumer products and graphic arts industries for pre-media goods and services, Lincage Imaging Systems serves a national client base from its Philadelphia facility.
"Our equipment represents the latest technology, with critical imaging and exposure redundancy, and we have the capacity required to handle the plate making needs of the largest consumer product providers and packaging manufacturers," said Pat O'Connor, VP manufacturing, Lincage. "Achieving the gold standard Crystal XPS Certification is testament to the work we are doing here, to the incredibly dedicated team and to our commitment to helping our customers meet and overcome whatever pre-press, plate or printing challenges they face."
The XPS Crystal Certification Program is open to all users of the innovative Esko XPS Crystal exposure unit, the award-winning technology which optimally combines UV main and back exposure, using LEDs that always emit consistent UV light.
As a certified Esko partner, Lincage benefits from benchmarking and identification of best practice around quality control processes and production efficiency. Certification also enables the business to promote an extra level of quality assurance to customers, as well as providing reassurance of best practice in production processes and communicating the consistent quality of final print.
Certification is offered as part of the XPS Crystal Hardware Care Plan, ensuring sustained quality improvement as opposed to a one-off effort to secure certification. The process can be started either on installation, during a preventative maintenance visit, or upon request.
For more information, visit https://www.esko.com.