Published: April 20, 2021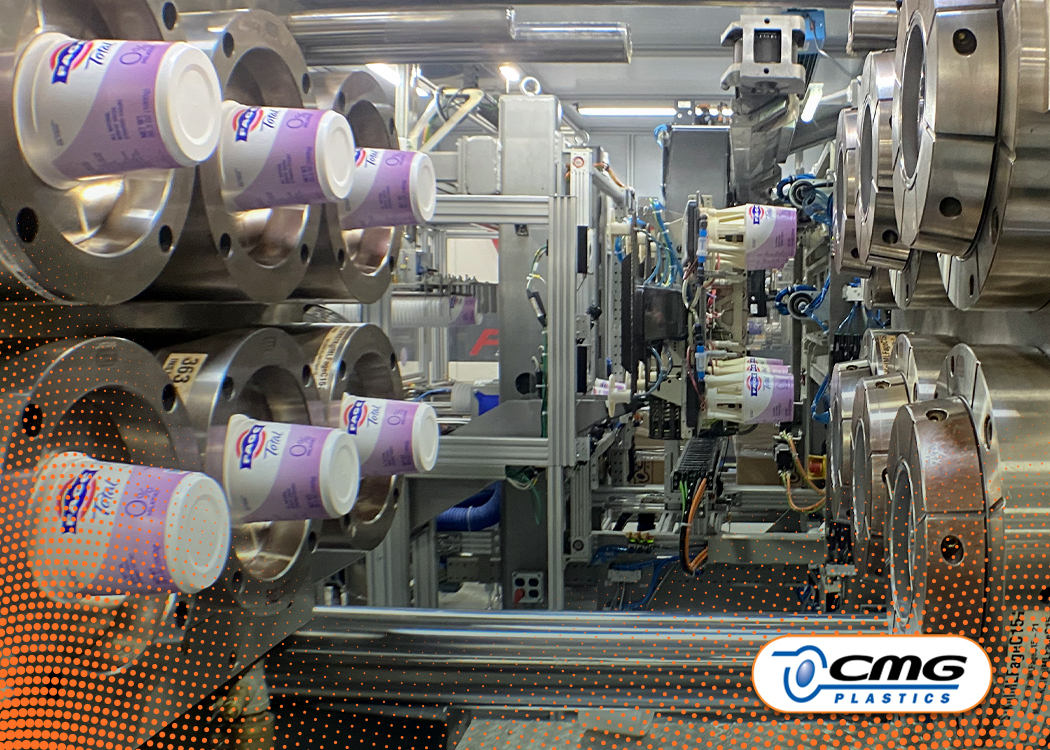 CMG Plastics announced the expansion of its in-mold labeling (IML) capabilities in response to growing customer demand. The company, which currently operates twelve IML systems across two manufacturing facilities, has added a new, high-speed Ilsemann Automation In-Mold Labeling System. The newest IML line is the fourth to be installed at the company's NJ-based facility.

One significant benefit is that IML reportedly yields a 100 percent recyclable package, eliminating the need to physically separate product packaging from traditional pressure-sensitive labels or shrink sleeves that are often not recyclable.
"Consumer brand managers have dramatically shifted from 'requesting' to 'requiring' unique and environmentally responsible packaging solutions," said Jens Duerr, director of business development, CMG Plastics. "As a fully-integrated part of the container, IML further enables brands to achieve both their marketing and sustainability goals."
"As an integrated part of the production process, using IML means we can turn out finished packaging at faster rates, especially when compared to packaging requiring secondary labeling or offline decorating processes," added Duerr.
Additionally, quick label changeover capabilities reportedly enable CMG to combine multiple SKU's during a production run giving customers flexibility on order quantities in addition to saving time. Another IML advantage is the ability to produce richer and more vibrant color schemes compared to other decorating methods.
CMG Plastics expects the global growth of IML among major food, beverage, and consumer products companies to continue, especially as advancements such as Digimarc's SmartLabel technology, an IML integration that enables brands to create unique consumer smartphone-enabled experiences with a brand's packaging are adopted.
For more information, visit https://cmgplastics.com.