Published: April 16, 2021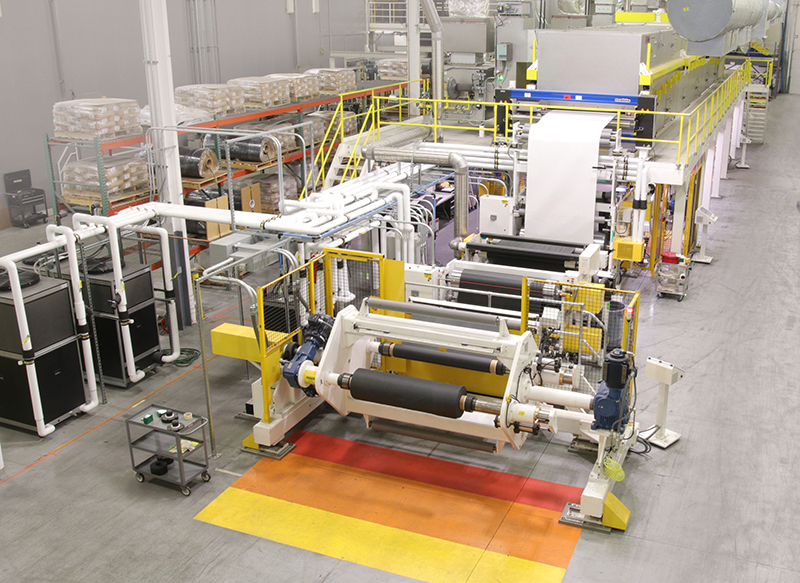 2021 marks a big milestone for Jessup Manufacturing Company, as it celebrates its 65th year in business. To keep up with customer demand for its products, the company recently partnered with New Era Converting Machinery, Inc. on the purchase and installation of a new, world-class coating and laminating line.
Now fully operational, the New Era line was installed at Jessup's Lake Bluff, IL facility in late 2020. Due to the global COVID-19 pandemic, the purchase, construction, FAT and onsite installation of the new line was anything but ordinary.
"From our first meeting to interviewing their references to when we signed our contracts, New Era made us feel confident in our decision," said Rick Brizek, Vice President of Operations, Jessup. "They were the only supplier we talked with who asked probative questions, really listened to our needs, and offered great advice and creative solutions – everyone else simply wanted to sell us their existing machinery."
Not long after the purchase of the New Era coating and laminating line, COVID-19 came along. It appeared that the constraints imposed on companies because of the virus would negatively affect the schedule for the manufacturing of the new machinery and equipment.
"We leveraged video technology to collaborate and keep the project on track," said Rob Jessup, president and CEO, Jessup Manufacturing. "Weekly calls were held to review everything, and the new coating and laminating line was built on that. In the end, the line was shipped and installed under budget – the communication between both companies was outstanding and probably enhanced due to the need to connect virtually."
The New Era coating and laminating line is reportedly helping Jessup to commercialize new specialty products that they previously couldn't run on its old equipment.
For its future machinery and equipment needs, the company continues to expand its in-house converting capabilities with more slitting and laser cutting and is already in discussions with New Era about its next adhesive coating line.
For more information, visit https://www.jessupmfg.com.