Published: April 01, 2021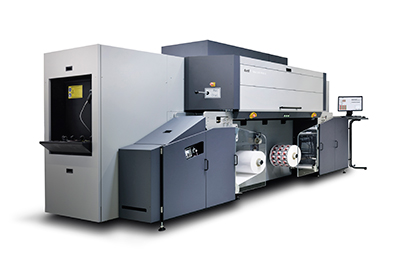 Label Solutions Inc., a full-service label manufacturer, has partnered with Durst to be the first in Texas to add 1200dpi UV inkjet technology to its production portfolio. The Durst Tau RSC-E will improve production versatility, provide faster order turnarounds and give its customers the best inkjet label quality available today.
Durst provided a partnership approach, worked on understanding its business model and recommended a solution from the RSC portfolio that best suited Label Solutions. The RSC-E provides exceptional quality, color gamut, speed, with the ability to upgrade to even higher speeds as its digital business grows.
"We tested a lot of files on a lot of materials and decided that with the Durst Tau RSC-E, we are able to print on a wide range of substrates at very high quality, while improving production costs on short/medium runs," said Chris Merlick, founder and CEO, Label Solutions, Inc.
"With a focus on specialty custom solutions and the addition of a Durst Tau RSC-E, Label Solutions truly stands apart as a premier provider of labels and packaging solutions," said Steve Lynn, director label & packaging, Durst North America. "We are proud to have an innovative leader like Label Solutions as a partner, and a member of the Durst family."
The Durst RSC-E reportedly operates at speeds of up to 170feet/minute (upgradeable to 262feet/minute) with 1200dpi native resolution and available with up to 8 colors. Durst RSC high opacity white ink delivers a smooth white which is ideal for printing on metallic and clear materials.
The Tau RSC platform sets the new benchmark in industrial digital UV inkjet label printing. Best-in-class quality and productivity, combined with the highest uptime, reportedly result in a competitive package with lowest total cost of ownership.
"With Durst Workflow Label software, it enables us to manipulate files press side, so jobs can be tweaked/adjusted immediately by press operators without sending the file back to pre-press," said Justin Wright, partner and executive vice president, Label Solutions.
For more information, visit http://labelsolutionsinc.com.