Published: March 02, 2021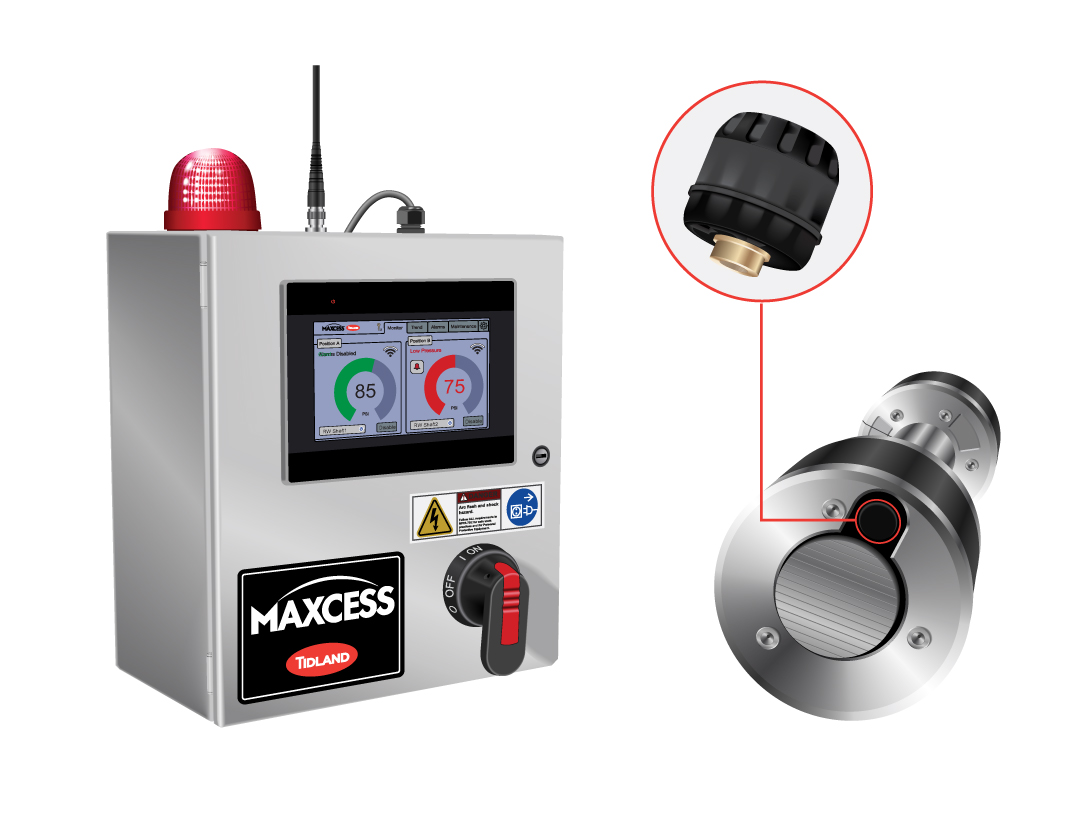 Maxcess unveiled the Tidland PressureMax Airshaft Pressure Monitoring System. Ushering in the future of smart, Industry 4.0 winding technology, the PressureMax system offers real-time airshaft monitoring and analytics to detect inflation problems before they become critical, reducing downtime and scrap while improving safety.
"Knowing an air bladder is under-inflated, leaking, or due for maintenance allows our customers to take action before failures occur," said Aaron Powers, global product manager for Tidland Winding Solutions. "Proper inflation can be confirmed before starting production, and shafts can be pulled from service to replace bladders during already-scheduled downtime. This is critical for maximizing throughput. In fact, PressureMax can pay for itself in less than one year with savings from reduced downtime and scrap."
Featuring real-time pressure monitoring from embedded sensors and a receiver/HMI alert interface with customizable 7" touchscreen views, PressureMax can be easily integrated into your existing process. This advanced technology offers industry-best performance, including a 300 ft operating range and air pressure capacity up to 215 psi, automatic storage of shaft operation history, and optional data outputs to a customer's PLC or historian system. With its secure, one-way wireless RF sensors and stand-alone edge computing capability, PressureMax provides the data security and control demanded by the web-handling industry. The system can be installed on new shafts and chucks, or as a retrofit onto existing Tidland products.
For more information, visit www.Maxcessintl.com.