Published: January 15, 2021
By Petr Blasko and Garrett Taylor
Industry 4.0, just like its predecessors, has received a lot of publicity. It lets manufacturers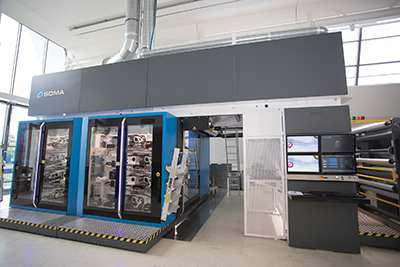 optimize their operations by knowing what needs attention. By making everything "intelligent", a connected supply chain can adjust manufacturing processes when new information is presented.
There are significant Industry 4.0 components that add a lot of synergistic power . For example, the Internet of Things (IoT) is exemplified by connected devices—workstations as well as equipment—throughout the manufacturing chain. To make devices even smarter, sensors, cameras and RFID devices offer real-time information about the system's performance.
Cloud computing provides the foundation for the most advanced of these technologies, where data is collected from a wide range of sources, from factory equipment and IoT devices, to ERP and MIS systems. Connectivity with these systems gives companies an exceptional level of visibility and control, improving decision-making and automation in every area of the manufacturing chain. Smart, autonomous systems use computer-based algorithms to monitor and control physical things, like machinery.
So, what does this have to do with flexo printing? What are we automating in the process? As it turns out, a lot—and it's letting us do more with less.
Industry 4.0 is being applied within flexo print facilities—and equipment manufacturers are playing an important role. Data is not solely tied to prepress systems, but now to the press—and beyond. By connecting software and equipment to the Cloud, we are able to develop and utilize intelligent functions that boost efficiency, minimize operator errors, and improve communication. By making presses smarter, we are making print quality better, press operation much more efficient, and we can more wisely manage our businesses.
The Cloud plays an important role
The Cloud system implemented for the flexo printer is the glue that ties everything together. Some intelligent functions are located directly on the Cloud. Others are found on machines that utilize the connection to the Cloud. A control panel on the flexo press, dedicated to the Cloud, can edit job parameters, display press performance, and ask for service assistance. They are all helping flexo converters become more efficient.
Defining a unique, intelligent recipe
Assuring that all connected equipment can accurately define the process, there becomes only one set of parameters—or intelligent recipe settings—for each job. With a pre-defined recipe, operator errors are eliminated because we always know the specific parameters for each job.
What are some of the things you can do with an intelligent recipe?
It makes the plate mounter set-up process easier. It's faster because the operator doesn't have to enter any data. It's already entered. The operator just loads the plate in the mounter.
It eliminates mistakes, because data is written just once.
The press is able to operate automatically, using data to offer effective changeover guidance to less-skilled operators.
Intelligent recipes may provide additional functions such as calculating ink consumption.
Recipe parameters can be entered on a press control panel, from any Cloud-connected device, and/or data from the customer's MIS/ERP systems.
One of the most impactful areas that determines flexo printing success is plate mounting and the subsequent job changeovers on the press. With intelligent automation, the process becomes much easier.
Mounting plates intelligently
Automated plate mounting can be faster than a manual process. Because it is precisely defined, it can eliminate incorrect plate mounting, reducing press downtime later during makereadies. A camera, image recognition software, sophisticated mechanisms and recipes help to automatically mount the printing plate so that it is positioned correctly and precisely. We find that one automatic plate mounter can replace two—or even three—conventional plate mounters. Part of this intelligence comes from a system—like the A-RUN—where plate topography and register are measured, providing the foundation for automatic registration and impressions settings on press.
Changing over jobs intelligently
Thanks to Cloud-based intelligent recipes, the press knows exactly the parameter settings for the job the operator selects to be printed. Flexo presses are being introduced with changeover 'wizards', that guide even less-skilled press operators flawlessly during the changeover process. It automates many steps, minimizing the number of manual tasks, and operator error. It can also suggest settings—for example, tensions on the rewinder.
Tuning the press intelligently
Flexo presses have become very sophisticated. The drive mechanisms already analyze performance. During job setup—and taking less than one minute—we can automatically tune the press with specially designed algorithms that can minimize the bouncing effect for each particular design. It takes into consideration the dynamic effects of the bridge, the sleeve, the tape and the design itself. This lets each specific piece of artwork achieve its ideal drive setting on the press. It's quite a revolutionary technology that can bring control of printing stability to new levels of precision.
What's Happening?
The integration of the Cloud and intelligence within the flexo press can let everyone know what is happening on the plant floor.
Offering intelligent press supervision
Anyone on the press or online can review what is happening in the press—like measuring uptime and downtime, comparing data with master company calculations for every job and every operator, and efficiency and energy consumption. This allows managers to proactively reveal issues before they cause economic problems. Past job history of time and waste can help change future estimates if they have been previously inaccurate.
How about service?
In case of a press issue, diagnostic protocols can be automatically attached to a service request/ticket and delivered by a very expedient 'WhatsApp' type of communication to the equipment manufacturer's service team. With the help of the Cloud, it can contain all relevant information, such as communications history, press supervision, spare parts list, or service programs available—even instructional videos. It can include files, pictures, and videos. To a certain extent, it's like your service team is on site 24/7.
In short, intelligent automation contributes to exceptional quality flexo printing, improved communications, and primarily helps to stabilize quick and easy change-overs between jobs, while minimizing operator error. The design of complex devices such as flexographic printing machines, based on Industry 4.0 concepts, will never become routine, but will always deliver exceptional quality and productivity.
About the Authors:
Peter Blasko is the marketing director at SOMA. He has 20 years' experience in flexography working on different positions in marketing and sales within SOMA, EU based producer of CI flexo presses. With a degree in mechanical engineering, he is now responsible for global marketing strategy and product development. Blasko can be reached at This email address is being protected from spambots. You need JavaScript enabled to view it.
Garrett Taylor is the U.S. and Canada sales director at SOMA. He has 25 years of experience in the printing and packaging industry; and specifically with flexographic printing. Taylor plays a significant role in developing SOMA's operations in North America, confirming the compnay's commitment to bringing the latest flexo technology to the U.S. and Canada, with real benefit to customers. He can be contacted at This email address is being protected from spambots. You need JavaScript enabled to view it..