Published: November 17, 2020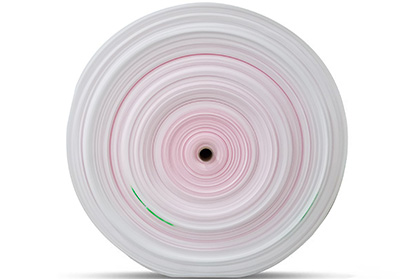 Avery Dennison Performance Tapes released the second in a series of bonding studies that make it easier for converters to evaluate the performance of Avery Dennison Core Series™ Portfolio adhesive products with commonly used materials.
The study focuses on Woodbridge AutoBond™ Flexible Foams. AutoBond can be found in auto applications such as acoustics, seating, interior and overhead systems.
The study was performed in collaboration with Woodbridge at the Avery Dennison Performance TapesPainesville Innovation Center, an ISO 17025-certified facility that tests under real-world and extreme conditions with tight control of environmental conditions.
Core Series Portfolio adhesives were evaluated using two different laminating methods on Woodbridge AutoBond products. Samples were tested at 180-degree Peel Adhesion at 12 inches per minute.
The resulting study reportedly determined heat lamination is beneficial, and it classifies the performance of Core Series adhesives when used with Woodbridge AutoBond products. Using the study in conjunction with the Avery Dennison Core Series Product Selection Tool could allow converters to evaluate bonding strength along with other application requirements to quickly select the right adhesive for the material and application.
"The purpose of the study is to use our technical expertise and testing facilities to simplify the process of choosing adhesives based on the specific characteristics of the Woodbridge AutoBond family of trim foams," said Deanne Lewis, general industrial product manager, Avery Dennison Performance Tapes. "Using this study, converters can specify and quote adhesives for Woodbridge AutoBond flexible foam products with greater speed and accuracy."
The Woodbridge AutoBond family of trim foams can be used in a variety of processes and applications. The flexible foam products are manufactured using a continuous-pour method. AutoBond flexible foams, designed to meet most OEM automotive interiors specifications and requirements, are available in flat and round blocks, and in polyether and polyester foam grades.
For more information, visit https://tapes.averydennison.com.