Published: September 22, 2020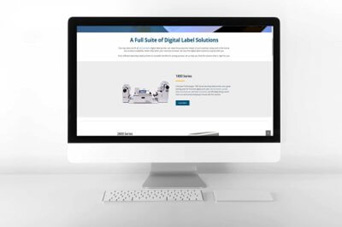 Colordyne Technologies announced the launch of an updated website, which offers an improved visitor experience and more accessible information.
The new design reportedly offers users a better experience through functional navigation and a modern, visually compelling look and feel.
The company focused on:
Making it easier to access resources like product information, eBooks and case studies;
Implementing online support requests with automated queueing; and
Updating the corporate colors and branding used across the website.
"The current market is driving greater engagement online. With this in mind, we wanted to make it easier for our customers to access information and contact us through Colordyne Technologies' website," said Katelyn Borh, director of marketing at Colordyne Technologies.
A key component of updating the website was streamlining Colordyne Technologies' product portfolio. This division of Colordyne caters to brand owners, private label manufacturers and label converters in the label and tag market. The revised product portfolio consisting of the 1800 Series, 2800 Series and 3800 Series includes a benchtop label printer and four retrofit solutions.
"We've streamlined our product portfolio while still being able to offer customers scalable solutions. So, as more companies adopt digital printing, we can offer them the solution that is right for their current business needs and then grow with them as their volumes increase," added Bohr.
Earlier this year, Colordyne Technologies celebrated its 10-year anniversary by launching a new division focused on print engine development and innovation. Part of this launch included a new website serving strategic integration partners (SIPs) in a wide range of markets such as commercial print, corrugated packaging and paper products, among others.
For more information, visit https://colordynetech.com.