Published: September 21, 2020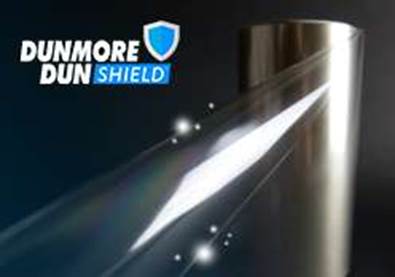 Dunmore announced the launch of a new polyester-based scratch resistant antimicrobial film product. This Dun-Shield film includes scratch resistant features, giving the end user a more durable surface that lasts longer.
The antimicrobial film reportedly utilizes silver ion technology, which inhibits the growth of various bacteria, mold, and mildew on the surface. The antimicrobial properties are retained after repeated exposure to common cleaners and disinfectants.
The Dun-Shield film reportedly went through various durability tests to ensure the performance over the lifetime of the product. Also, the antimicrobial film was designed for high clarity surfacing applications. With a low haze level, the Dun-Shield film could protect the surface without distorting the underlying surface. Some common surfacing applications include tabletops, touchscreens, and other high traffic objects.
"We knew from the beginning of the development process there was a need for a multi-functional film that is both durable and protects the surface against microbes. The Dun-Shield scratch resistant film solves these problems and we look forward to the adoption of this unique surfacing film technology," said Neil Gillespie, VP of Technology, Dunmore.
For more information, visit https://www.dunmore.com.