Published: September 08, 2020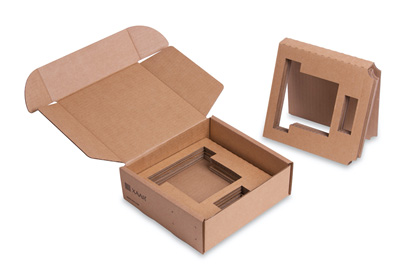 Xaar, the leading inkjet printing technology company, introduced new packaging across its printhead portfolio, reducing its plastic consumption by 1.2 tons per year.
In a business initiative to remove packaging complexity and improve sustainability, all Xaar's printheads reportedly will be shipped in fully recyclable and biodegradable cardboard packs by the end of the year. This not only helps Xaar to deliver on its sustainability commitments but also could support customers' own environmental initiatives.
Furthermore, different printhead variants reportedly will be dispatched to customers in one shipment package, helping to reduce the amount of packaging used and reduce the carbon footprint of transportation.
The new improved packaging is lightweight and provides a stable cushion which could be custom fit to suit all Xaar's printheads.
"The new sustainable packs are fully recyclable, providing greater environmental benefits than the plastic clam shell boxes we had previously been using," said Dave Read, head of materials at Xaar. "With the move to cardboard we have not only removed a large amount of single-use plastic, we have also made our packaging easier for customers to recycle, while still providing the necessary protection and clear branding our printheads require."
The new style packaging is being rolled out with the launch of the new Xaar 2002 printhead range and the Xaar 1003 printheads, with the rest of Xaar's portfolio to follow throughout the year.
The new corrugated cardboard packaging is reportedly made largely from recycled materials. In addition, product details, essential for identification purposes, are printed using only black, single color, water-based ink - making the printhead packaging fully recyclable.
Inside each box, the Xaar printhead is secured within a small anti-static bag to avoid contamination and protect it from any potential damage by electrical charges.
For more information, visit https://www.xaar.com.