Published: June 29, 2020
V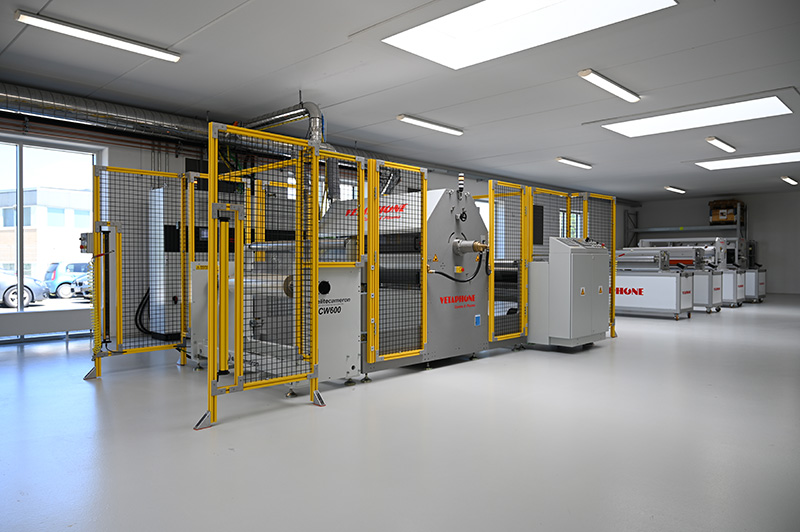 etaphone has reportedly invested its unmatched experience and knowhow in a state-of-the-art Test Lab facility at its headquarters in Kolding, Denmark.
The Test Lab reportedly offers printers, converters, laminators and extruders the opportunity to run tests under controlled laboratory conditions prior to committing to the expense of commercial production. The same facilities are available to ink, lacquer, and substrate manufacturers too, each of which is under close market scrutiny to ensure that their new products meet or exceed the current international standards.
"With our unrivalled experience in surface treatment technology, we have become the 'go to' supplier for many printing, converting and laminating machinery manufacturers, who realise the importance of detailed R&D on every component in the production line. By working in close cooperation with them as they develop their new technology, we can advise how best to ensure maximum productivity and lowest energy consumption across a range of what are becoming increasingly complex and difficult substrates to process," said Frank Eisby, CEO of Vetaphone.
Vetaphone reportedly expects that its Test Lab will attract visits from technical personnel whose skill and recommendation are key to ensuring successful commercial production. As such, it may be seen as a sales tool, but far more than that, it offers the company's existing and potential customers the opportunity to engage in the science behind surface treatment and the benefits that come from a clear understanding of what it can offer.
For more information, visit https://www.vetaphone.com.